UPDATE: The announcement is now official. Sam Smith recorded "Writing's On The Wall," as the theme song for "Spectre."
PREVIOUSLY: Sam Smith posted a caption-less photo on both Twitter and Instagram on Monday that may be a hint you'll soon be able to hear him singing "dundedun dun dun dun deDON do do do" in his trademark tenor for the new James Bond film, "Spectre."
Although nothing is confirmed yet, his photo of the Spectre symbol certainly suggests the 23-year-old singer will have a connection with the new movie.
Smith has yet to Tweet or Instagram another photo, so perhaps his association with "Spectre" could be entirely different. We know Christoph Waltz is playing the main villain, but given the only clue we have is from the photo, maybe Smith has secured an acting role as the octopus that the symbol is based upon. Tentacles would certainly make it easier for him to follow through with his iconic command, "Stay With Me."
"Spectre" director Sam Mendes announced back in late July that the theme had already been recorded, while also claiming audiences wouldn't have to "wait long" to find out who would be the new voice.
HuffPost reached out to Smith's agent to confirm whether he would be singing the new theme song, but has not yet heard back.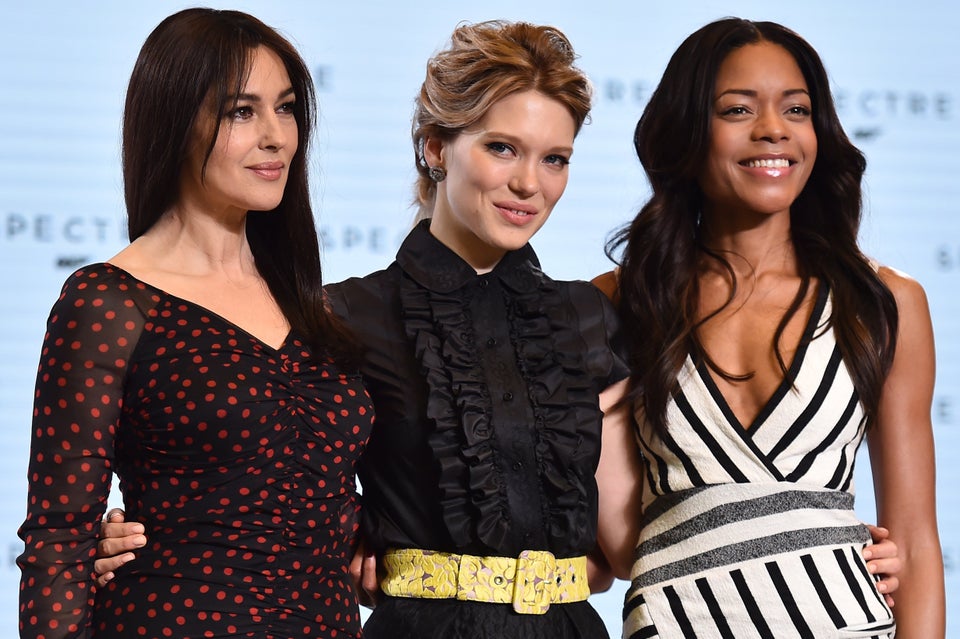 James Bond "Spectre"
For a constant stream of entertainment news and discussion, follow HuffPost Entertainment on Viber.
Popular in the Community