Smith began the number in red leather, flanked by a troupe of dancers that resembled Samara, the ghostly antagonist of "The Ring." As for Petras, she danced in a S&M-style cage as fire rose from the stage behind her.
At one point, Smith leaned into the hellish vibe of the performance by donning a top hat accentuated with devil horns.
Smith and Petras were fittingly introduced by Madonna, whose appearance had been kept mostly under wraps until then. No stranger to stirring controversy by melding sacred and sexually explicit imagery, the Queen of Pop described the pair as "two incredibly talented artists" who were "forging a new path and taking the heat for all of it."
"You guys need to know ― all you troublemakers out there ― you need to know that your fearlessness does not go unnoticed," Madonna said. "You are seen, you are heard and, most of all, you appreciated."
Earlier in the night, Petras thanked Madonna in her acceptance speech after she and Smith won the Grammy for Best Pop Duo/Group Performance. Smith, a four-time Grammy winner, became the first nonbinary artist to win the award, while Petras, a first-time Grammy nominee, became the first openly transgender woman to do so.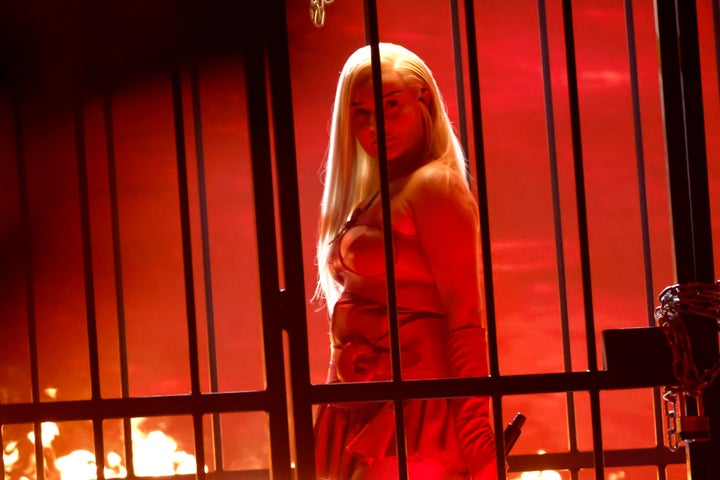 "Unholy" appears on "Gloria," Smith's latest album and the start of their self-proclaimed "villain era." The single hit the No. 1 spot on the Billboard Hot 100 chart, which ranks the 100 most popular songs in the U.S., in October of last year.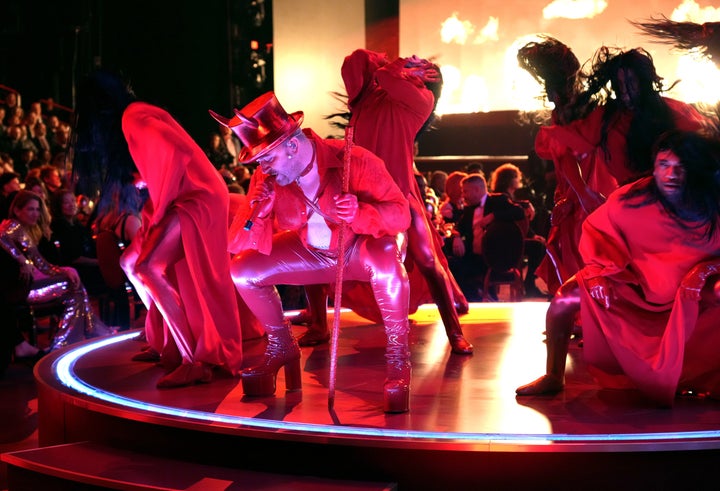 Speaking to Apple Music's Zane Lowe, Smith revealed that they had to push back against record executives who were opposed to their new sound and fashion choices prior to the release of "Gloria" last month.
"I also had people telling me that what I was doing, the way I was living my life, was affecting my record sales and that I was trash," they explained. "It's homophobia and transphobia that's structural and it's in people. Even the people that are very loving and liberal and love me, they say things they don't realize [are] hurtful."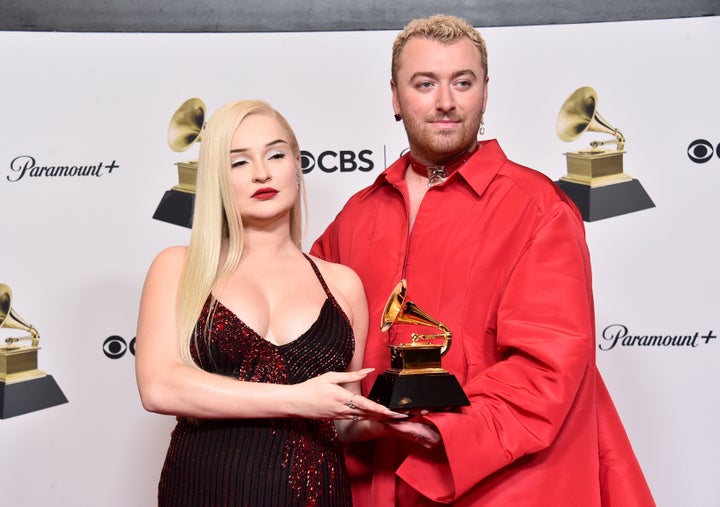 Popular in the Community