Turns out, tequila was to blame for Sam Smith's 2016 Oscars blunder.
"I read an article a few months ago by Sir Ian McKellen, and he said that no openly gay man had ever won an Oscar," he told the crowd at the time. "If this is the case — even if it isn't the case — I want to dedicate this to the LGBT community all around the world."
Unfortunately for Smith, McKellen had been referencing the fact that no openly gay man had won the Oscar for Best Actor. Other gay men ― including Stephen Sondheim, Elton John and Dustin Lance Black ― had previously been honored by the Academy in other categories. Needless to say, the singer-songwriter was quickly called out for the mistake on social media.
As it turns out, Smith had taken a few swigs from a pocket flask filled with tequila before the speech. "I wasn't happy with my performance, and we thought we had no chance of winning at all. So I was just like, 'Let's just get the party started,'" he told Ellen Tuesday. "Then we won, and I was just like, 'Whoa.'"
Noting that he "obviously" knew he wasn't the first openly gay man to win an Oscar, Smith explained, "My brain and my mouth didn't work together. I mucked up."
At first, Smith responded to the controversy that followed his remarks by taking an extended break from social media and retreating to his native England. That self-imposed hiatus, he added, was necessary as he began work on his forthcoming album, "The Thrill of It All."
"After the Oscar, I just really needed to hug my mom and just be with my sisters and go back home," he said. Noting that he's currently in a relationship, he added, "I did kiss a few men and ran around the streets of London, had a good time... My music is about love, and it's important to take the time to allow your heart to have it a little bit."
Catch the latest in LGBTQ news by subscribing to the Queer Voices newsletter.
Before You Go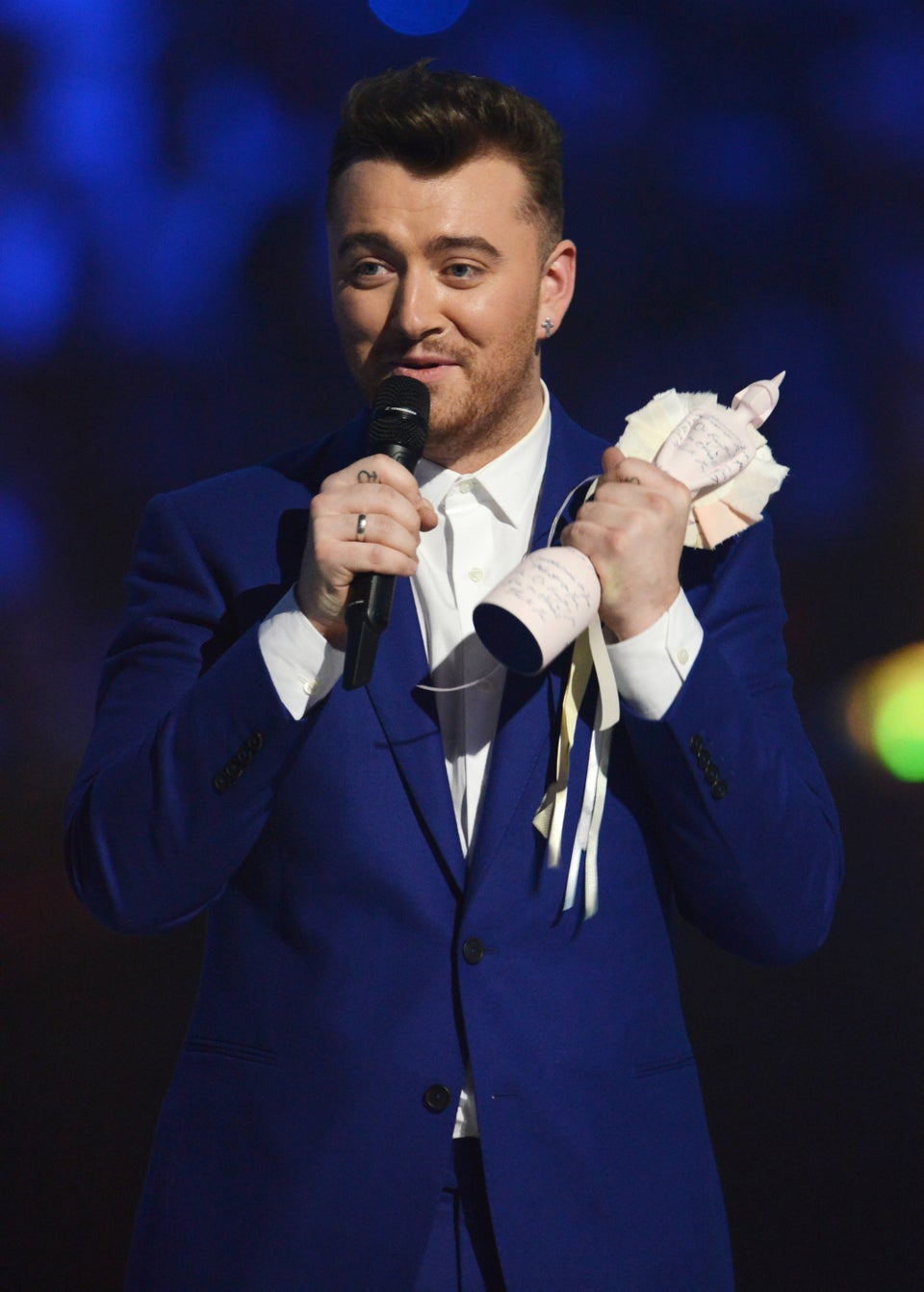 Sam Smith's Biggest Achievements
Popular in the Community