Yes, Samantha Bee wants to take your guns away.
In a powerful opening segment on her show "Full Frontal" on Monday night, the comedian reacted to Sunday's mass shooting in Orlando.
"Well, here we are," Bee began. "Now, after a massacre, the standard operating procedure is that you stand on stage and deliver some well-meaning words about how we will get through this together. How love wins, how love conquers hate. And that is great, that is beautiful. But you know what? Fuck it! I am too angry for that. Love does not win, unless we start loving each other enough to fix our fucking problems."
Bee went on to rail against the country's lax gun control laws, lambasted Florida Governor Rick Scott's toothless reaction to the tragedy and called for the ban of automatic weapons.
"We can't constitutionally get rid of all guns, but can't we get semiautomatic assault rifles out of the hands of civilians?" she asked. "'Sam Bee wants to take your guns away!' Yes -- the ones that mow down a roomful of people in seconds. Yes, I do want to take those guns away."
There is, ultimately, no shortage of people eager to commit these atrocities, said Bee, and "we are making it far too easy for their derangement to kill us." As a nation, the United States needs to "find the political will to reject a mass shooting per day as the price of freedom," she stressed.
Watch the entire segment in the video above.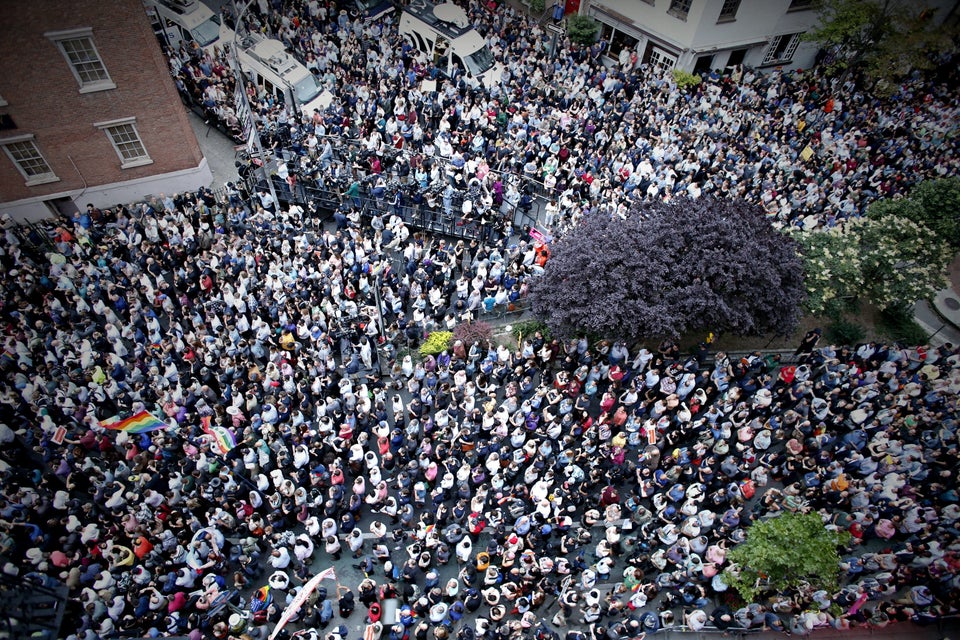 Vigils Held In Honor Of Victims Of Orlando Nightclub Shooting