With an enthusiasm that in the US would probably invite some criticism (because Americans are all uptight like that), the UK's First Lady Samantha Cameron dove headfirst into London Fashion Week, attending numerous shows alongside editors, seated in a coveted front row spot.
To wrap off the week of shows today, Sam Cam threw a reception in honor of London Fashion Week at 10 Downing Street. The event was attended by some of fashion's biggest names: Tom Ford, Anna Wintour, Suzy Menkes, Topshop's Philip Green, Henry Holland and Poppy Delevigne, to name a few.
Check out pics of the chic reception below. Can you imagine if Michelle Obama had done the same for New York Fashion Week at the White House? Who do you think would be on the guest list? Our imaginations are running wild...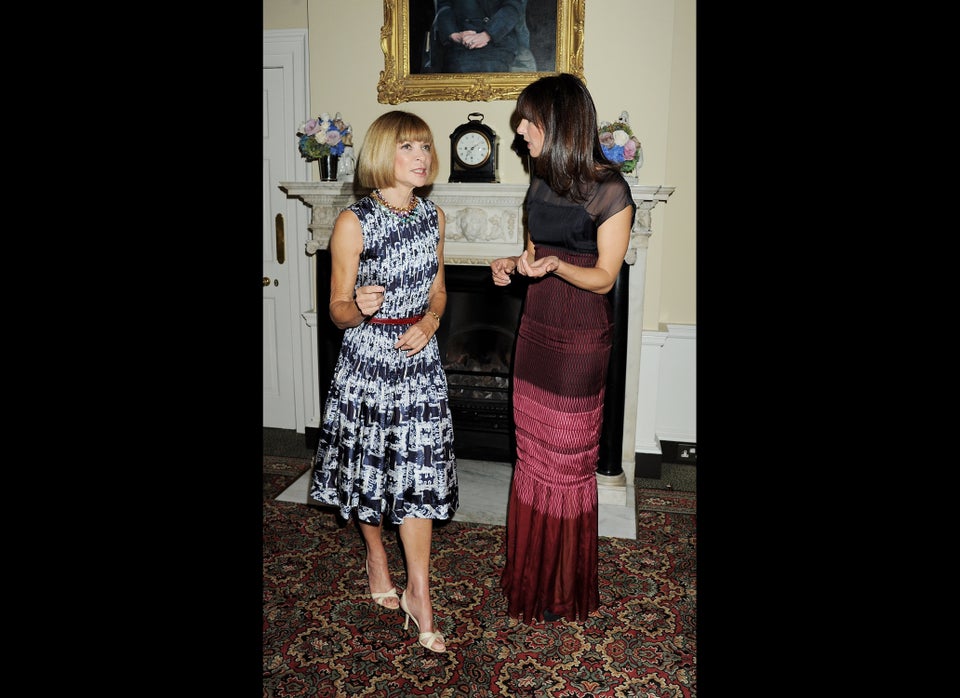 Samantha Cameron Throws A Fashion Week Reception