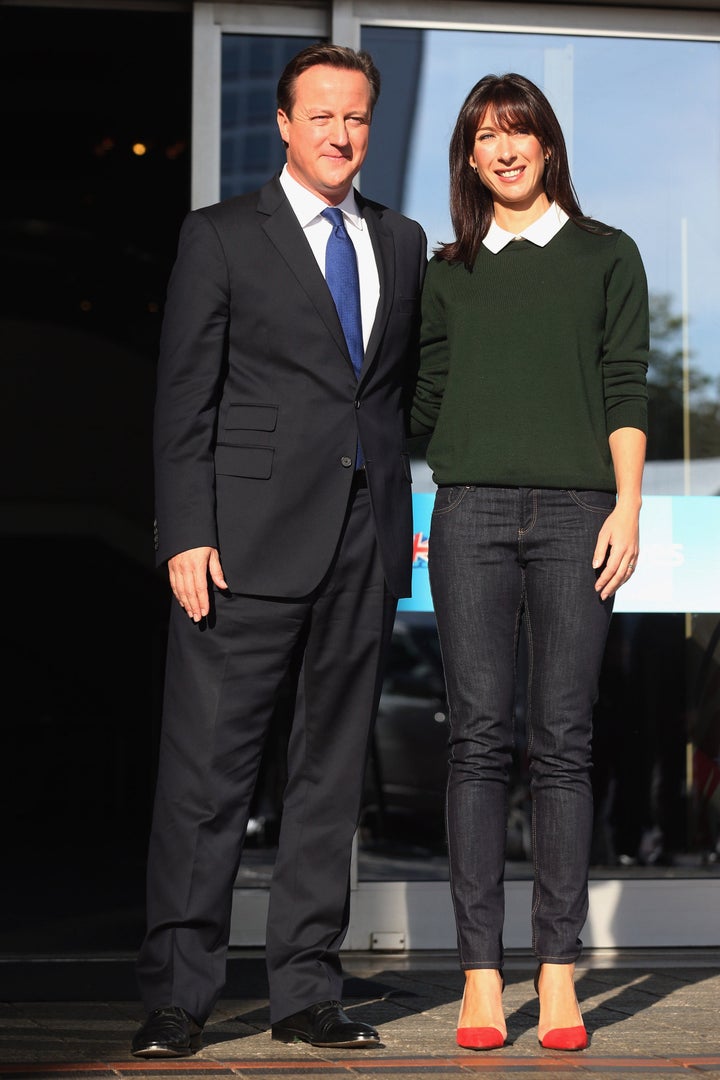 Over the weekend, SamCam tried another sartorial manuever: going high street in a totally budget-friendly ensemble, down to her Topshop skinnies and Zara shoes.
The couple were spotted as they arrive for the annual four-day Conservative party conference on Saturday. While the prime minister and new Twitter-er kept things formal in a suit, his wife took the opposite route and went totally posh casual. Mrs. Cameron pulled off two trends: a green sweater over a white button-down from Cos and... Topshop skinny jeans! Bonus: check out those awesome Zara stilettos. (They're the Vamp heels, which cost under $80.) The Daily Mail writes that her jeans and top each cost only £45, making this whole ensemble a Michelle Obama move if we ever saw one.
Though the sun appeared to be shining in the pair's eyes, SamCam still pulled off the look with her usual dose of sophistication. Check it out below, before you rush to Zara to score those shoes... we'll see you there.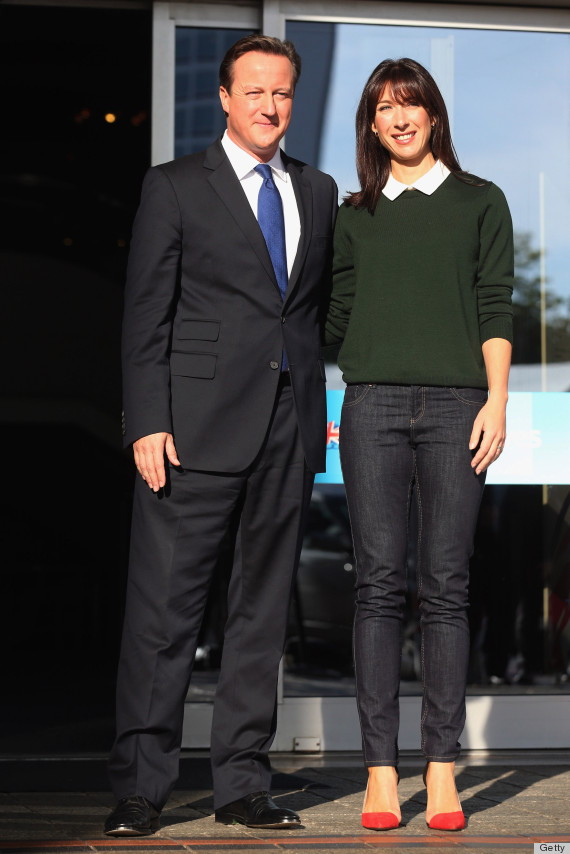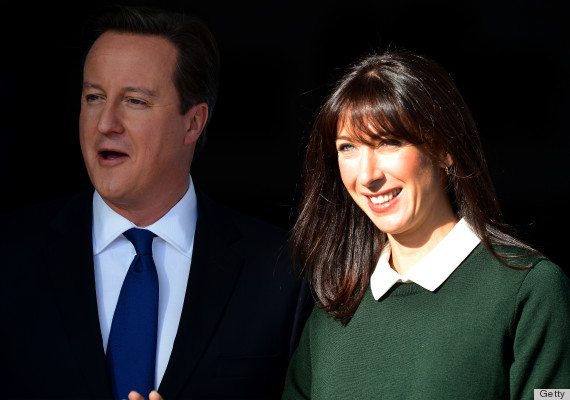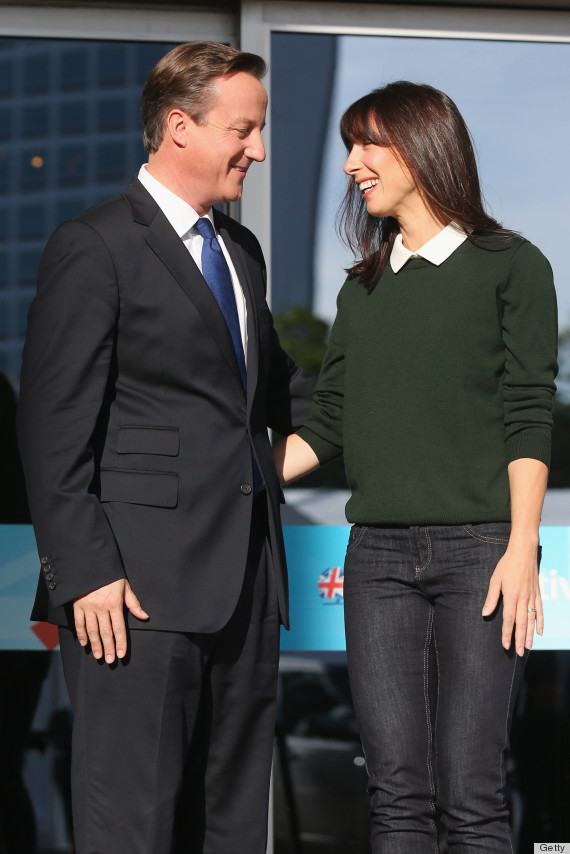 See more of SamCam's unique style!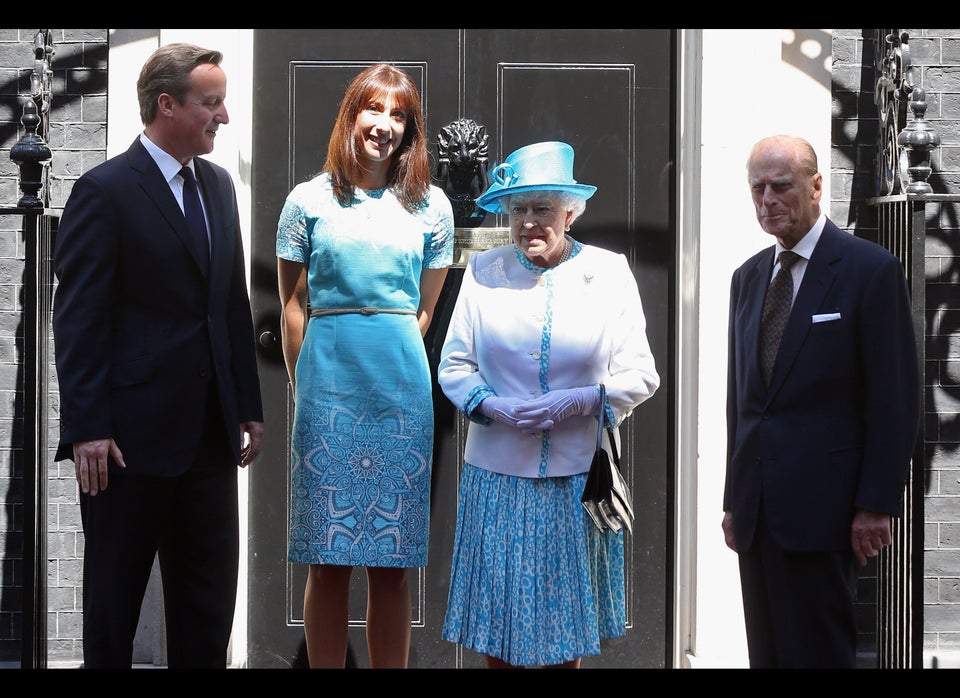 UK First Lady Samantha Cameron