Unlike many of her contemporaries, Samantha Cameron doesn't let first lady duties occupy all of her time: The woman has a day job.
As creative consultant for Smythson, a luxury British stationer, Cameron often makes appearances on behalf of the brand. Her latest event took her all the way to Hong Kong for a store opening ceremony this afternoon. Sporting a teal dress with architectural cap sleeves, the UK prime minister's wife looked lovely cutting the ribbon in the entryway. Naturally, she had a sleek Smythson folder clutch tucked underneath her arm.
SamCam's held a position with the premium brand for over 17 years, reportedly transforming it into an exclusive spot to snag leather goods (the queen is even a customer). And she still had time to become Britain's chic first lady.
See Cameron's store opening look below and tell us how you think she does it.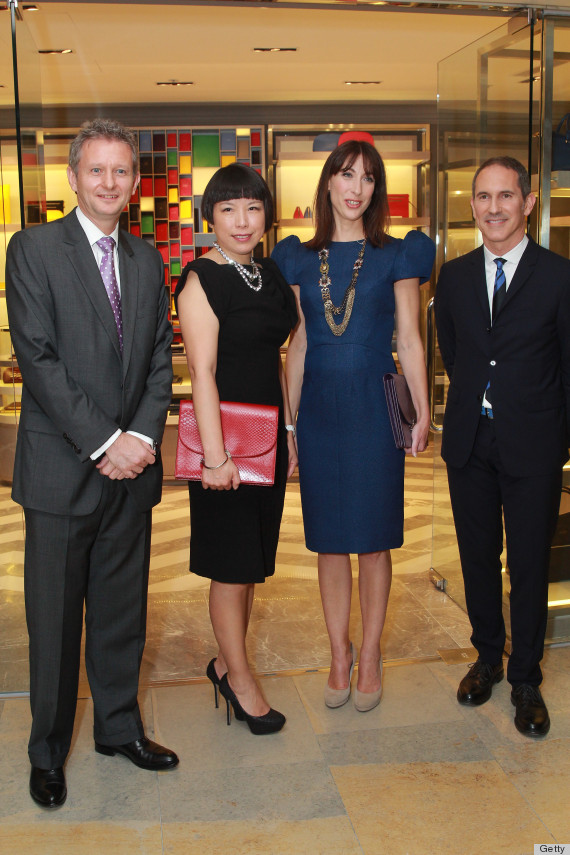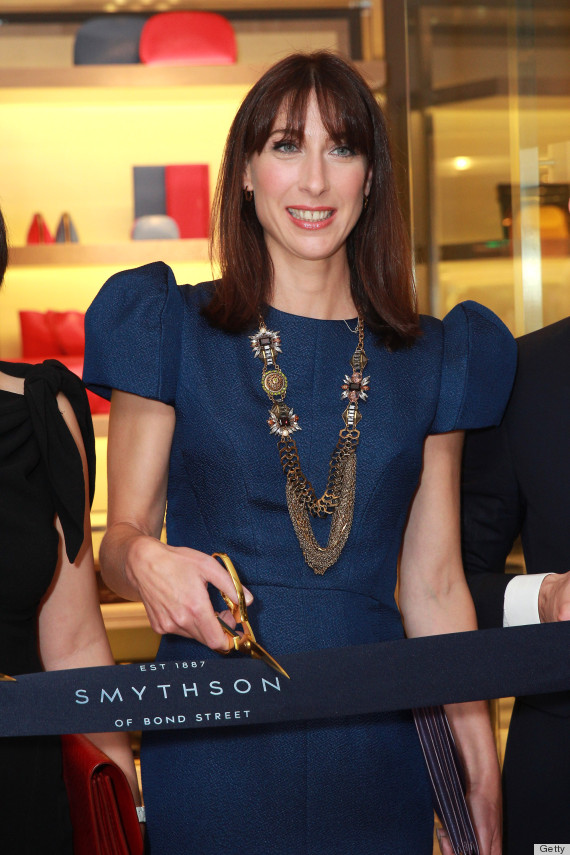 More where that came from: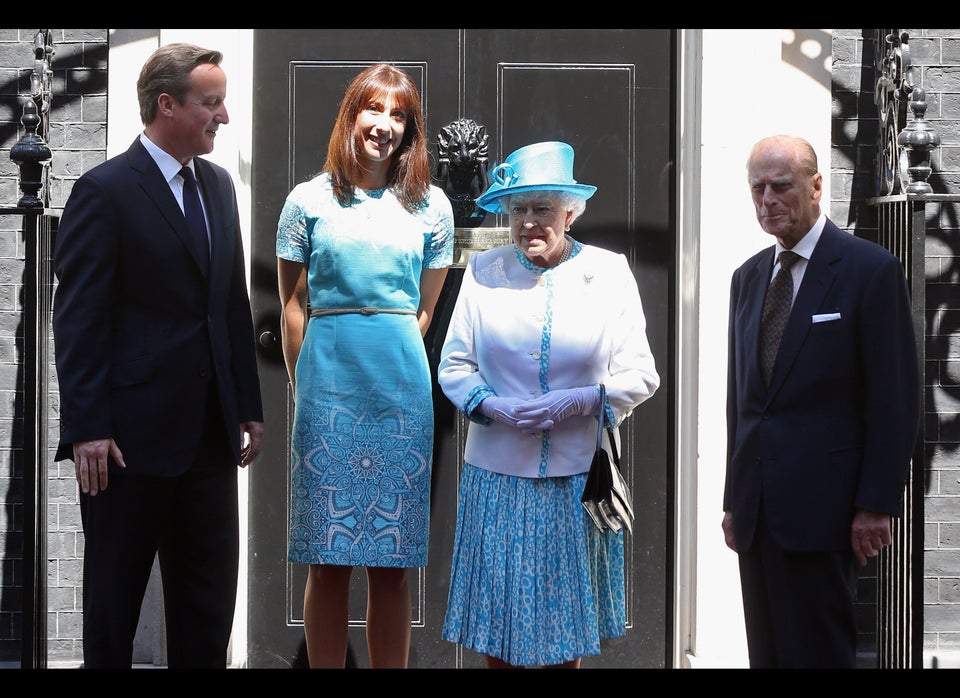 UK First Lady Samantha Cameron