Samantha Hess started her Portland, Oregon-based professional cuddling business, Cuddle Up To Me, in 2012, after realizing how debilitating the lack of touch in her own life was, and having dealt with chronic back pain her entire life.
During the past few years of Cuddle Up To Me, Hess has been able to: reach more than 47 million people from around the world in over 300 interviews, help design and run the world's first Cuddle Convention, publish a book, open a retail space, hire 3 employees, create workshops to bring folks together, teach guided sessions for couples to reconnect, and develop the world's only hands-on certification designed specifically for professional cuddlers.
Her mission: to break down the cultural taboo on touch, teach people how to communicate and consent to touch, understand their own wants and needs for touch, and bring people together in new and unseen ways to create a more connected and loving world for everyone.
How did you come up with the idea to create a professional cuddling business?
I was online and came across an article about a man giving away free hugs at a Saturday market. He was punked by another man offering Deluxe Hugs for $2. When I saw this my first thought was "I would pay someone to just hold me and make me feel loved without wanting anything more," and then it hit me that there had to be other people like me who go through moments when they just need a no strings attached hug. I decided that everyone deserved a place to go when these moments strike where they can feel like they matter without all the complications.
What service does your company, Cuddle Up To Me, provide?
We offer fully clothed, completely platonic cuddle sessions of 15 minutes to 5 hours. The goal of a session is to help us in those moments in life where we either need more touch or simply don't want to take anything from the amazing people in our worlds to get what we need. We want you to know that you matter and you are loved without the guilt, shame and judgement our culture can sometimes bring us when we try to reach out physically.
What happens if someone becomes aroused?
Natural reactions will occur. It's just part of life. We simply move to a position that has no contact with the area in order to ensure it does not become a focus of the session. I'm great at being the big spoon!
What can one get from a Professional Cuddler that is better or different than what an amateur cuddler can provide?
The difference with a trained professional and an amateur cuddler is the thought, effort and energy put into the work. I don't just lie next to someone and hope to not get raped. I learn about each person. I work hard to ensure that I know what drives them, inspires them, scares them, and most of all what makes them feel accepted. My clients become my chosen family. In the 3 plus years and more than 100,000 minutes of paid cuddling, I have learned a lot about how to make people from a huge variety of backgrounds and experiences feel safe, comfortable and loved. This isn't just a job for me or for anyone who puts in the time to learn what it takes to be a true professional in this industry. This is my way to show each person they matter. I do this through a customized consultation, over 60 cuddle poses and the thought and effort put into understanding how to progress someone through appropriate poses in a particular order to ensure a productive session. I also spend a lot of time talking about codependency and ensuring we avoid any potentially negative situations that might arise from someone with less training.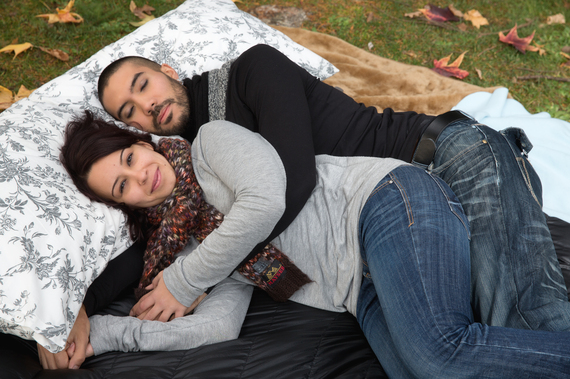 What happens in a cuddle session?
During a cuddle session we can hug, sit, lie, dance, sing, read, or play games. This is your time to receive the love and attention that you deserve. We may hold hands and chat sitting close, lie and cuddle big spoon/little spoon style, or try some of the more than 50 positions we offer. We will customize the session to make you comfortable, relaxed, and feeling the sort of love a mother gives to her child. This is in no way sexual, but is intended to give you the feeling that you are not alone, and that the world is a good place. We all need to feel the warmth and closeness of another to feel whole, and we are here to help you achieve that in whatever way makes us both feel comfortable. You will receive the sort of touch needed to help bring you the comfort that will encourage you to feel your best in each session.
How do you keep yourself safe?
We have taken extensive measures to ensure the safety and security of both parties. We start by obtaining a copy of each person's ID, they fill out a waiver, body map, and questionnaire before sitting down for a consultation. We ask questions to ensure we know why each person is seeking our service to determine if they are appropriate for what we offer, and we also have a third party who monitors security footage during all sessions.
How much does a session cost?
Your initial (and required) consultation is free and no obligation. A session in our studio will run you $1 per minute and session lengths are available in any amount between 15 minutes and 5 hours. If you are unable to make it to our studio due to a physical limitation (we ARE wheelchair accessible!) we do offer outbound sessions as well.

What can you tell us about the history of the cuddling profession?
As far as I can tell, professional cuddling began more than a decade ago in Japan as a slightly different concept than what I believe it has developed into now. In Japan, you can go to a cuddle cafe where there is some privacy, but not much, and you can pay to use someone's butt as a pillow or all sorts of other things. When I began offering my service, I could find maybe half a dozen people claiming to be professional cuddlers. Kitty Mansfield, in London, claims to be the originator. Jackie Samuel from Rochester, New York, had made the first big headlines in this field and was my inspiration (although I have only corresponded through email once, long after I opened my practice). When my business gained the public eye, it was October of 2013. I have since completed more than 350 interviews around the globe and my story has been shared with at least 70 million people. In November of 2014, I opened a retail space in my hometown of Portland, Oregon, and began offering sessions with me and three other female employees through the use of the first hands-on certification program that I have seen in the industry.
In 2015, I believe that Kitty Mansfield began offering her online certification, which is mostly based in a basic knowledge of anatomy and the science behind touch, without any cuddle poses or techniques around how and why to use them. I am glad she is helping people get some sense of why this is important, but for this service to be legitimized there needs to be standards, basic rules, guidelines and principles for everyone to follow and training on concepts that allow everyone to be safe and comfortable. I began offering my hands-on certification program in 2015 as well and have trained a handful of fellow cuddlers from as far away as Amsterdam. The industry exploded starting in 2014 and there are now likely thousands of folks claiming to be pro cuddlers around the globe. Unfortunately, the novelty of this has also attracted money-hungry people like the owner of The Snuggle Buddies, who uses and manipulates people in order to profit from a devastating lack of care.
All over, I hear horror stories of people who claim to be professional cuddlers but who, in actuality, offer sexually oriented services, or people who sign onto these companies who become a cuddle pimp of sorts and never train anyone; they don't offer advice or safety guidelines. It's really quite sad to see this beautiful thing being exploited in these horrible ways. I am doing my best to be the voice of reason and positivity. The success my company has seen is only growing. I will be releasing my online certification program hopefully next month and I plan on bringing the sort of legitimacy and professionalism we need to make this industry stick around.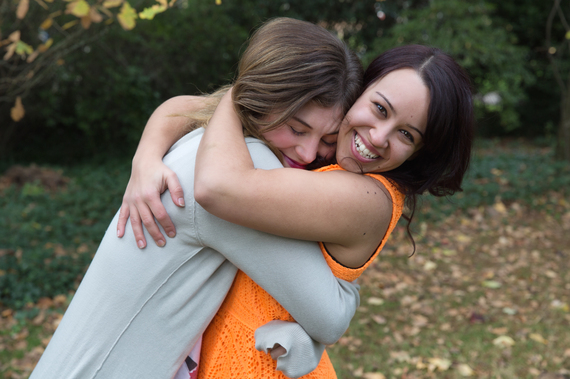 Where is Cuddle Up To Me located? Are their branches (or plans for branches) in other cities?
Cuddle Up To Me is located at 1015 E Burnside St, Portland, Oregon. We have one more year on our current lease, but after that we will be moving to open 3-4 smaller studios (this one is 3,500 sq. ft.) and branch out all over the PNW before getting bigger. I personally train every employee of my company and I plan to continue this until I have other cuddlers with enough experience and drive to train others with the same kind of heart I put into it. My goal is to create the Starbucks of hugs all over the world, whether through my own service or through people who become certified through the concepts I'm bringing forth.
What do you offer in the 3,500 foot retail space you opened? Will there be mail order or online ordering?
Our retail space has a gift shop, 4 themed session rooms and a large open area for Inner Child Workshops (playtime for adults). The services we offer include everything from one on one sessions to guided couple's sessions to life coaching, nutrition services, online dating coaching, and we even held the world's first cuddling convention here. The only mail order option will be my book and basic certification course. I've had requests for virtual cuddling, but there's something that doesn't sit right about that for me. I do offer life coaching sessions over Skype, so I am happy to chat with someone virtually if they can't make it in person, but just not for cuddling. The concepts I have for my company are this: everyone deserves to feel accepted, respected and worthy. We will do everything we can to help each person thrive.
What was offered at the world's first cuddling convention that you designed and ran? Is a second one scheduled?
Cuddle Con was a really incredible way to incorporate lots of different concepts around platonic touch, consent, and vulnerability. We had a 30 minute consent class each guest had to participate in prior to joining other activities. After that, they had options for dancing, partner yoga, breath work classes, a snuggle party and more. Unfortunately, the time and effort required to pull off such a big event is more than I can manage with my schedule currently. I have all sorts of plans to incorporate events and workshops down the line, but I have no idea when or how I'm going to fit all that into my life. At least being bored is not something possible for my foreseeable future.
How exactly are you going about creating the only hands on certification program that will standardize the profession and legitimize the industry?
Over the last three-plus years, I have spent an absurd amount of time thinking about, talking about and being actively involved in cuddling personally and professionally. I sleep with a body pillow on one side and a stuffed panda on the other side of me when I have to sleep alone just so I have something to hug all the time. As I type here, I'm cuddled up to my stuffed panda even. Cuddling isn't my job, it's my passion, my life's work and something I believe in. Understanding through personal experience, research and professional development what it takes to make each person safe and comfortable is no easy task. Making all that happen in a small group or one-on-one setting seemed challenging enough, but it takes way too long. For the first two years, I didn't think I could ever develop a concept that would allow me to feel comfortable staking my reputation on someone I had never met, but I can now say, after a full year of development on this specific program, that I feel great about the online certification that will soon be available. In a 30+ hour at-home program, the people who sign up learn through a series of videos, and a manual to cover the core concepts and practice sessions with local people they trust.
Each person will learn the necessary skills to provide a unique but safe service wherever they are. In order to ensure the concepts are understood the certifiedcuddlers.com website will transform into a site for cuddlers and clients alike, with all the rules, guidelines and answers to ensure transparency and allow everyone to build trust and gain a healthy outlet for platonic touch and basic human acceptance. I cover everything from poses to self-care to business practices. Each cuddler signs an oath, takes a test and has five or more cuddle buddies submit a questionnaire to confirm all necessary skills have been achieved. Honestly, I am more excited about this than I was for my retail space to open. This will change the world. This will allow people to have the tools they need to thrive. I'm just finishing up the behind the scenes details so we can bring this to the world. I can't wait!

Your first published book is called Touch: The Power of Human Connection. What is the essence of the book's message and what can readers hope to get from the book?
Touch was written in response to the tens of thousands of emails I received in the first six months of my business. In all those emails, I found about eight questions that were asked over and over. My book answers those questions. It covers my back story, the science and psychology of touch, how to communicate, how to say no, a cuddle personality quiz, and 19 cuddle poses with all the tips and tricks of the professionals so you can customize the poses to fit your needs perfectly.

Have you heard of Mata Amritanandamayi, also known as Amma? She's the Indian spiritual leader who travels around the world giving people special hugs. You're doing something similar, but in a different format, no?
Amma is an incredible soul, and being compared to her is an honor. I pour my heart and soul into my business. I have known my whole life that I have one purpose--to make people happy. I feel so lucky to get to do just that every day. I believe we all go through moments in life when we feel unloved, unappreciated or just lost, and in those moments it's really nice to have someone who just cares. As I was recently told, I am not a professional cuddler, I am professional carer. I won't stop until every single person knows they matter and they are loved. I deal with a lot of hatred, negativity and challenges beyond what I ever could have prepared for, but I do this not because I want to be famous or get rich. I do this because people matter. If I work this hard every day of my life for as long as I live, maybe, just maybe I will make a difference. Changing the world, one hug at a time. I hope to be a small reflection of the love and acceptance Amma brings. We certainly need more people like her in the world.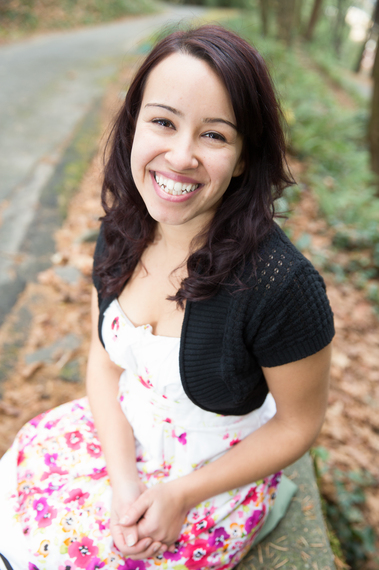 What kind of competition is there in your field?
There is no competition. No one offers what I offer accept those I have trained. I love that other people are putting themselves out there and being there for others. There is certainly room for all, but I have no competition. You can't compete for love. It just is.

When you started on this path, did you ever imagine the kind of success and media attention your cuddling business has attained?
I never dreamed of the success my company has had! It's been incredible to see it all unfold in front of me. It's so funny to me because I have people tell me all the time that I'm famous, and I guess in some ways they are right, but to me, I'm just a normal person. I'm just me doing the work that one person can do. I love being that light for other people. I've been through a lot. I'm sort of an old soul (for a 32 year old), and I feel like the luckiest human to get to give people their fire back! If we all care, we can make a difference.

What are your future goals for Cuddle Up To Me or otherwise?
Are you pondering what I'm pondering? Yes, that's right, I am planning on taking over the world. bwahaha. But really, I have more plans than time and I'll never be done with this. More retail spaces, more workshops, more certifications, public speaking, more books, more cuddle poses, more love.
Popular in the Community