"I'm a very ordinary stay (at) home mom," Samantha Lee recently told TODAY Moms. But Lee's food creations are anything but ordinary. Lee has gained a following of more than 230,000 people on Instagram thanks to her intricate, edible designs aimed at getting her daughters excited to eat.
On her blog, EatzyBitzy.com, the Malaysia-based mother of two offers step-by-step instructions for those who would like to replicate her designs. She explains what got her first involved in food art:
I started my very first Bento making in December 2008, when I was heavily pregnant with my second daughter. It was to let my elder daughter to eat independently after the arrival of her younger sister. I was very lucky and blessed that my creations never failed to impress my elder daughter and it made her looked forward to the next meal. Now, she has her little sister fighting over which character they should get during mealtime. It makes meal time extremely fun.
Within many Asian cultures, bento art has been popular for some time (see some other great examples here). Lee, who doesn't have any professional culinary training, also joins the ranks of other parents who have found creative ways to approach mealtime (see this dad's -- and this dad's, and this dad's! -- amazing lunch bag art).
Check out some of our favorite designs by Lee below, and click over to her Facebook page for more.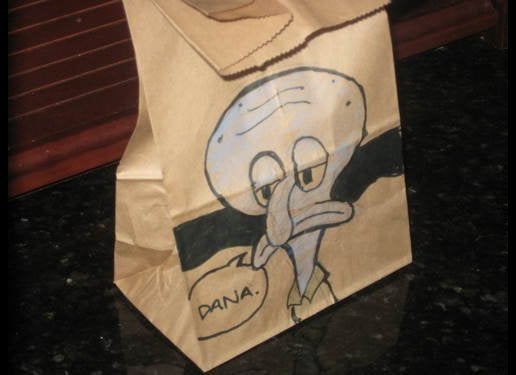 Lunch Bag Art
Popular in the Community