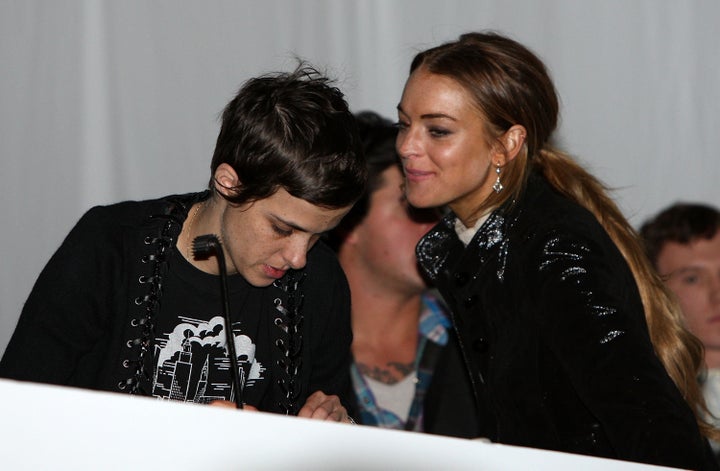 Samantha Ronson spins at a weekly party called 'Take em to church Sundays' (flier below) and when a misguided fan berated her for "more religion crammed down our throats," she set him straight.
"@rickmidgette religion??? Fuck religion. My religion is music, homie," she tweeted.
Samantha is Lindsay Lohan's ex-girlfriend and has visited her in jail and rehab. Just before Lindsay went to jail, she lashed out at Joan Rivers for calling Samantha "skanky" and confusing her with a "skinny boy."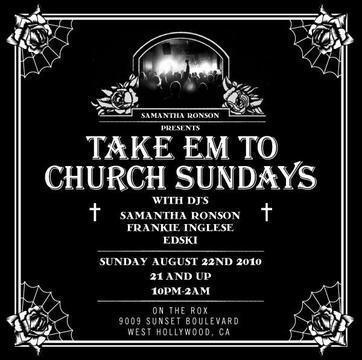 Popular in the Community