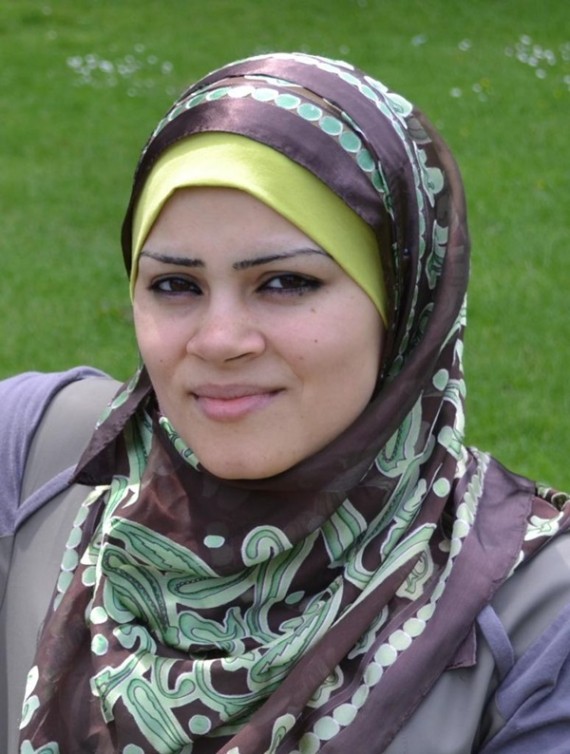 Samar AlHallaq.Photo: Courtesy Palestinian History Tapestry Project.
Over the weekend, the two-week-long conflict in Gaza entered its deadliest phase yet, with Israeli ground forces entering the densely populated Shejaiya neighborhood. On Sunday alone, casualties in the fighting included 13 Israeli soldiers and more than 100 Palestinians, many of them civilians, according to the Guardian. United Nations Secretary General Ban Ki-moon has called the ongoing bombardment of Gaza "an atrocious action."
Among the civilian dead was Samar AlHallaq, a 29-year-old Palestinian woman working for the British non-profit Palestinian History Tapestry Project, which seeks to preserve the traditional art of Palestinian embroidery and "give Palestinian needlewomen and their community a focus beyond mere survival."
The Gaza-born AlHallaq, who joined the group as assistant coordinator of the tapestry project in Gaza last December, had a bachelor's degree in English Education and had worked with the United Nations Relief and Works Agency. She came into contact with the Palestinian History Tapestry Project last year when her husband was studying at Oxford Brookes University in England. According to the announcement of her appointment, "Samar liked the idea of spreading Palestinian history worldwide through stitches made by Palestinian women."
The loss of AlHallaq was announced in a blog post today on the Palestinian History Tapestry Project website:
We learned last night that Samar AlHallaq, our assistant coordinator in Gaza was killed, along with her two young sons aged four and five, by Israeli bombing in Shija'yah. She was carrying her third child.

Her husband Hassan is critically ill in hospital. Several other members of their family were killed in the same attack.
We are heartbroken beyond belief.
---------------------------------------------------------------------------------------------------artnet News is the world's first global, 24-hour art newswire, dedicated to informing, engaging, and connecting the most avid members of the art community with daily news and expert commentary.
Related
Popular in the Community