When you have the same problems year after year, it can be tempting to give up on change.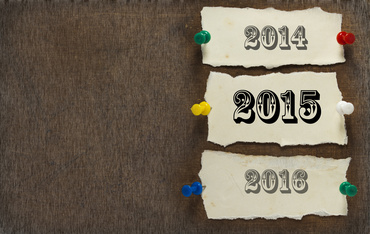 The people who give up on change are the ones who end up either crotchety about New Year's resolutions (and life), over do some behavior (think eating, drinking, shopping, sex) to escape their reality, or turn to psychotropic drugs to dull out their pain.
Doing some version of the above is plain madness, as it guarantees your life's challenges won't change.
So what do you do when you have tried change, but the solution you've been looking for never seems to surface?
I'll tell you but you may not believe me. It's an unexpected element that MUST be there to create radical change in one's life. It is what I used to find a true life partner, as well as put an end to being six figures in debt and instead create financial freedom.
I know you are probably thinking "What? Shouldn't I be avoiding anger and instead stay positive?"
No you should not avoid anger. Yes, you should stay positive with your thoughts because anger is a positive emotion when understood from a place of empowerment.
Unfortunately, how most people understand anger is the disempowered version. The disempowered version of anger is where people lose their cool blaming everyone but themselves, they're bitter and frustrated, and overall, not very pleasant people. This is NOT the anger I am talking about for you to access within you.
The anger I would like you to access is the anger that is telling you that enough is enough and that you will no longer tolerate circumstance that are not for your overall good including challenges such as: financial debt, problematic relationships, or being physically unhealthy in body, attitude, or behavior.
Now if you are a person who has said "I am done tolerating!" Yet, you end up with the same issue, I am sorry to tell you this but you aren't done tolerating. You are still tolerating the issue because it is still there.
This is exactly where your empowered version of anger comes to work for you and it's exciting! There is a window of opportunity that opens for you when you tap into your anger from an empowered place. This beautiful, empowered energy of anger is giving you the authentic energy to move mountains in your life! You become the person who is able to lift the car to save someone's life but it's your life you are saving. You are doing this by allowing your anger to move you outside your comfort zone in order for you to access your potential life that is calling you to live.
When this happens, gone are the excuses that have once been your stopping point. Time, energy, money -- none of those issues will limit you any longer. You will find away around them because the empowered energy of your anger will show you how IF you are willing to take a risk on your own behalf. (If you can't take a risk on your behalf, we have a self-worth issue, and this is a whole other article!)
Time and time again, when I work with people who want to change their life, yet have been stuck, they have been running away from their anger. Is that you too?
Will you trust me to guide you how to get your anger back in an empowered way so that you can see all emotion as simply energy to fuel you?
First, ask yourself: Do I allow myself to feel? If you lack feelings because thoughts rule you, begin a practice of recognizing what you are feeling throughout the day. You want to begin to tap into your emotion because that is the energy that fuels you and your desires. This will shift you from living with a sense of being "flatlined" to actually thriving.
Second, begin to notice what your "go to" emotions are. Pay particular attention when you get "upset." Name the feeling/s you are experiencing (ie: anxious, sad, guilt, frustration).
Lastly, begin to inquire with yourself how your feelings are guiding you to take empowered action. What is your feeling guiding you to do differently.
If you get stuck with this last part, you would benefit from my free training on emotional empowerment, called the F.E.E.L. Training Kit. You can sign up here.
Utilizing your anger from an empowered approach is an act of courage to face the issues within your life and keep going!
This is the fine art of finding the gold in the dark.
Let's keep connected, because empowered anger is just one element to finding the gold in the dark and I can't wait to share with all the ways the gold is there just waiting for you to claim in your life!
Calling all HuffPost superfans!
Sign up for membership to become a founding member and help shape HuffPost's next chapter