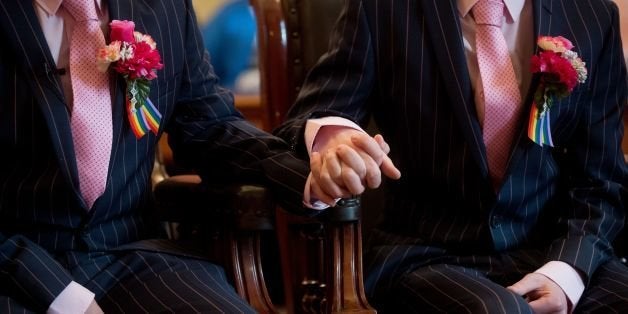 The members are men who have apparently not attended reparative, or "ex-gay," therapy or ministries, but instead "fully accept the reality of their same-sex attractions and fully affirm their individual selfworth, just as they are" and "attest that
their attractions do not dictate their relationships."
I want people to know that this choice, this choice I made, that Anissa and I made together, is possible and can bring happiness and hope. We have been able to do that. We've been able to have a sixteen-year marriage. We're raising four fantastic sons.
Also cited is Bill Seger, a father of three and a grandfather of five, who claims to be married to his wife, Louise, for more than 30 years.
"I wanted to have a family. I wanted to have children and a wife," he says in a cited testimony. "That was a big issue for me through all this time: family, family, family."
Of course, the "ex-gay" contingent have filed a similar brief, which can be found here.
Parents and Friends of Ex-Gays & Gays, or PFOX, is cited in that brief, arguing that "sexual orientation is a fluid, transient, personal characteristic, and that individuals can and do change their sexual orientation."
Earlier this year, "My Husband's Not Gay," a TV special about a group of Mormon men living in Salt Lake City who say they are attracted to other men but have chosen to marry women, sparked major controversy and a petition calling for its cancellation ahead of its much-publicized debut on TLC.
Support HuffPost
Every Voice Matters
Before You Go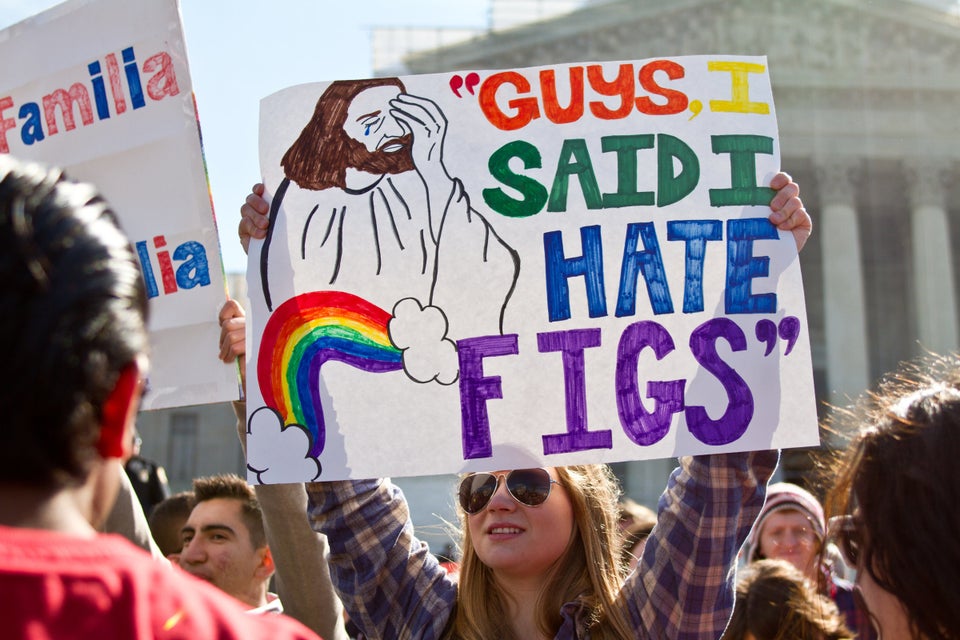 Gay Marriage Signs
Popular in the Community