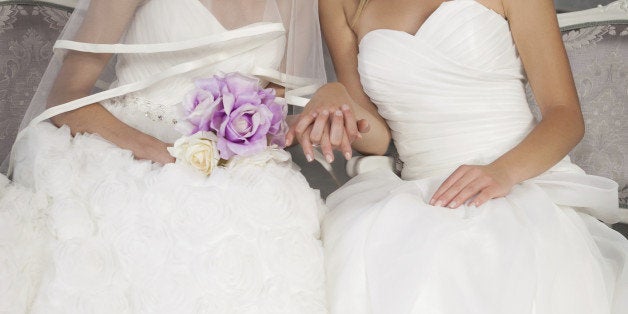 The Williams Institute on Sexual Orientation and Gender Identity Law and Public Policy, which has conducted previous studies on same-sex relationships and parenting, collected administrative data on divorce rates between LGBT couples from New Hampshire and Vermont. The data found that, on average, same-sex couples divorced at an average rate of 1.1 percent annually between the two states, compared with 2 percent annually between heterosexual pairs.
Williams Institute officials also pointed to state administrative data from Connecticut, New Hampshire and Vermont, which showed that the number of same-sex couples who married nearly doubled in marriage equality states from 2012 to 2013.
Across 10 states that provided data, 64 percent of all same-sex couples that "entered legal status" for their relationships were female, while men comprised 36 percent. On average, 62 percent of same-sex couples who married were female.
Study co-author Christy Mallory said the divorce rate disparity didn't come as a big surprise.
"Many of these couples have been waiting years to get married," Mallory said in a statement. "On average, they are more likely to have relationships tested by time before marrying."
Read more about the research here.