 Congratulations, Mainers!
To see what marriage equality looks like in the Pine Tree State, we found photos from the first legal marriage in Maine. The grooms were Steven Bridges and Michael Snell and they wed at about 12:25 AM on Saturday.
See their journey to City Hall in Portland in the slideshow below.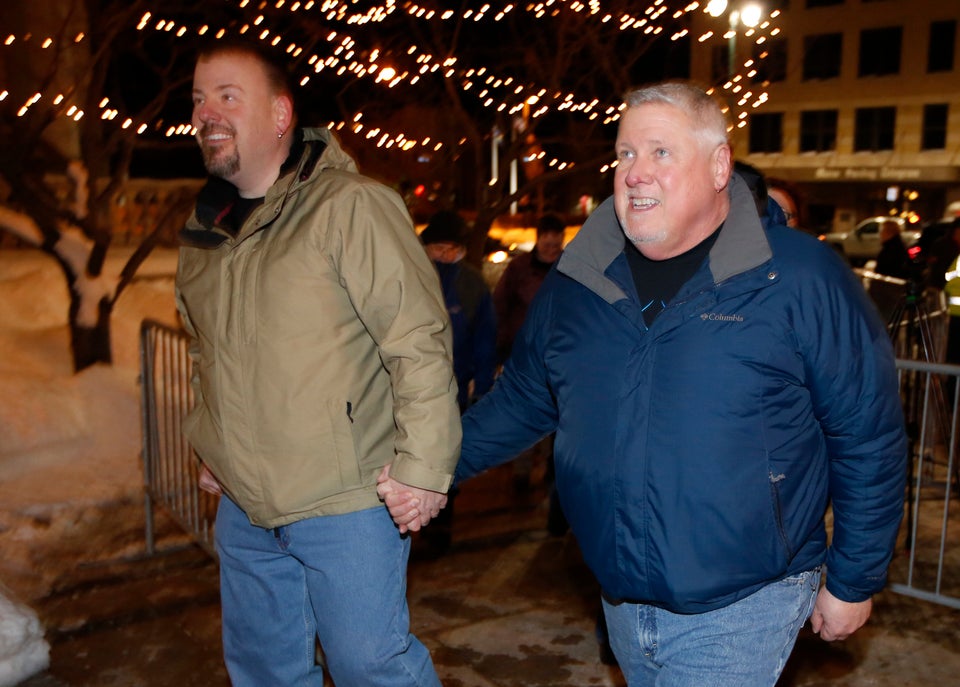 Maine's First Same-Sex Wedding