UPDATE: May 20, 2015 -- Earlier this week, Columbia University professor Donald Green requested the retraction of an article he co-authored about a study purporting to show that face-to-face conversations between gay activists and opponents of same-sex marriage could change the latter's opinions over the long term. The article appeared in Science magazine this past December.
Green's letter to Science requesting the retraction cited his co-author Michael LaCour's "failure to produce the raw data," along with apparent irregularities in those data discovered after publication by another team of researchers. Academic watchdog website Retraction Watch posted an excerpt of the letter Wednesday.
Marcia McNutt, editor-in-chief of Science Journals, issued a statement Wednesday: "At this time, our Editorial staff is assessing the report. Given the fact that the [co-author] Dr. Green has requested retraction, Science will move swiftly and take any necessary action at the earliest opportunity. In the meantime, Science is publishing an Editorial Expression of Concern to alert our readers to the fact that serious questions have been raised about the validity of findings in this study."
In response to Green's allegations, LaCour, who is a Ph.D. candidate at the University of California, Los Angeles, told HuffPost, "I'm gathering evidence and relevant information so I can provide a single comprehensive response. I will do so at my earliest opportunity."
HuffPost's original article about the allegedly fabricated study appears below. Note that the links to the study currently direct to a page at a document-hosting site that indicates the study has been removed by LaCour.
Having persuasive face-to-face conversations with someone who supports same-sex marriage can lead opponents to have significant and long-lasting shifts in their views about marriage equality, especially when the person they're talking to is gay, according to a new study by two political science professors.
Michael J. LaCour of the University of California, Los Angeles, and Donald P. Green of Columbia University surveyed 9,507 Los Angeles County voters who lived in precincts that supported California's 2008 ban on same-sex marriage five times over the course of two and a half months.
Voters were divided into five randomly assigned groups, with some residents exposed to a gay or straight canvasser advocating for same-sex marriage and others assigned to a gay or straight canvasser discussing the importance of recycling. The fifth group served as a control group to which no canvasser was assigned.
The research found that individuals who were confronted with marriage equality conversations from a canvasser who identified himself or herself as gay experienced the most powerful and long-lasting attitude shifts in favor of same-sex marriage.
Again looking at change scores, we see that those contacted by straight canvassers became 0.21 scale points more supportive of same-sex marriage ... The jump was even larger among treatment subjects who conversed with gay canvassers: support for same-sex marriage rose 0.35 scale points ... Evidently, the treatment not only increased policy support and warmth toward gays; it also set subjects on a path to further attitude change in the wake of the Court's ruling on behalf of gay plaintiffs.

The experiment also discovered a pro-gay-marriage spillover effect on the housemates of those who discussed same-sex unions with gay canvassers.
"Although housemates did not receive the canvassing message directly, the evidence suggests that they were influenced by secondhand exposure to the treatment," the study concluded. "Those whose housemates conversed with gay canvassers about same-sex marriage ... became 0.21 scale points more supportive of same-sex marriage in wave 2."
The researchers add that every group analyzed was also positively affected by news surrounding the Supreme Court's 2013 decision to strike down the federal ban on same-sex marriage, which raised national support and awareness for marriage equality and LGBT individuals.
In March, a record-high 59 percent of voters surveyed in a Washington Post-ABC News poll expressed support for same-sex marriage, a 21 percentage point increase from 2004.
Before You Go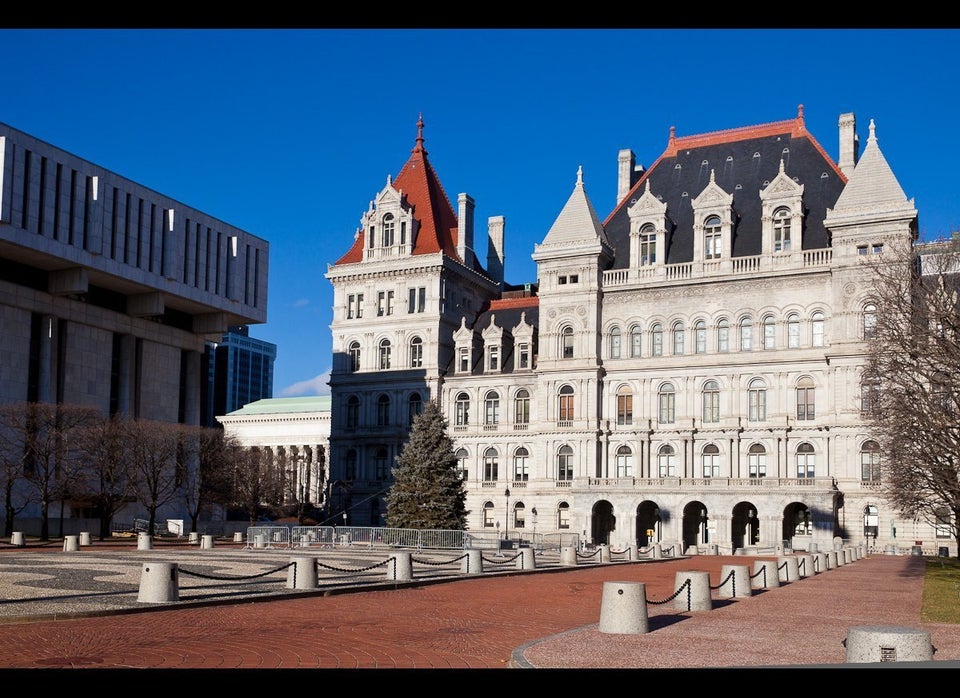 Gay Marriage In The United States
Popular in the Community