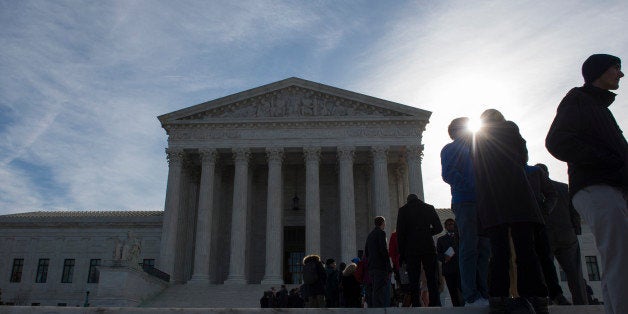 With the Supreme Court taking up same-sex marriage next week, support for protection of marriage equality is as high as it's ever been with 61 percent of Americans in favor, according to a new Washington Post/ABC poll.
The survey also finds specific support for same-sex marriage rights across the states.
Sixty-two percent of Americans say states should have to recognize same-sex marriages performed legally in other states, while sixty-one percent say states should not be allowed to ban same-sex marriages. Even 45 percent of Republicans said they oppose allowing individual state bans.
Question wording may play a role. The survey asked respondents to interpret something of a mouthful: whether they "support or oppose allowing individual states to prohibit same-sex marriages."
As The Washington Post noted, other polls, phrasing the options a little differently, have found considerably more support for giving states the option to make their own decisions on same-sex marriage, with Republicans especially amenable to supporting states' discretion over a national ruling.
A recent CBS News poll found that while 60 percent of Americans thought same-sex marriage should be legal, 56 percent, including more than three-quarters of Republicans, believed the decision should be left up to individual states. A McClatchy/Marist survey last year found that while half of Americans thought federal law should decide the legality of same-sex marriage, just 36 percent of Republicans agreed.
And in an AP-GfK survey earlier this year, Americans were evenly split on whether the Supreme Court should rule that same-sex marriage must be legal nationwide.
Regardless of Americans' exact feelings on the more abstract legal questions surrounding the marriage debate, polls make it clear that same-sex marriage supporters increasingly have public opinion -- and demographics -- on their side. They also have an advantage in intensity: In the Post/ABC poll, 40 percent of Americans strongly support gay marriage, while just a quarter strongly oppose it.
The Post/ABC poll surveyed 1,016 adults from April 16 to April 20, using live interviewers to reach both landlines and cell phones.
Support HuffPost
The Stakes Have Never Been Higher
Before You Go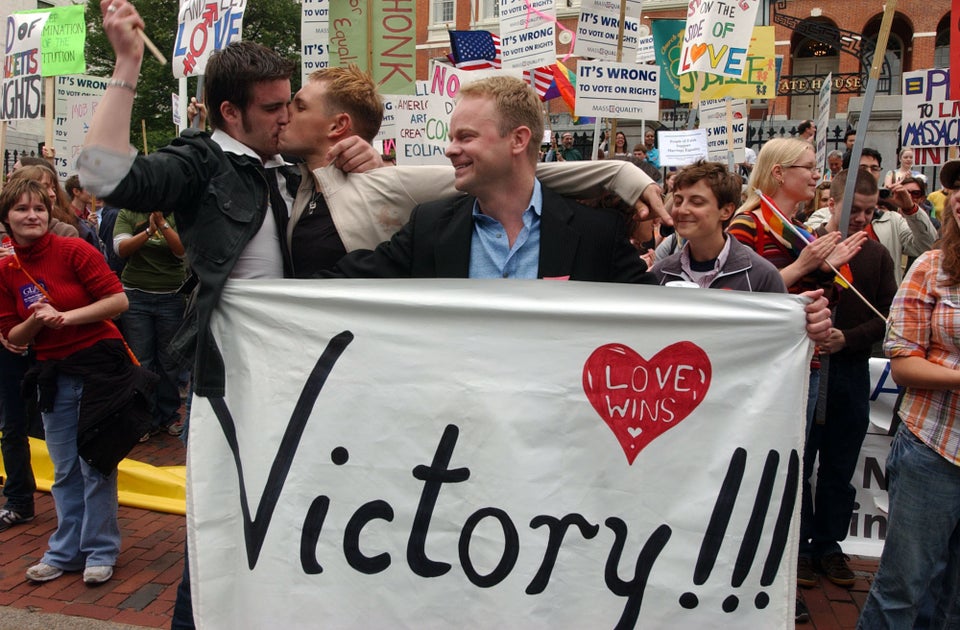 10 Incredible Improvements For LGBT People Since The First State Legalized Gay Marriage
Popular in the Community