The Supreme Court's historic 2015 ruling made it legal for same-sex couples to marry in all 50 states, and those planning to tie the knot are now choosing to adhere to wedding traditions and rituals long embraced by their heterosexual counterparts.
These days, those weddings are definitely family affairs, too. Sixty percent of those polled said that they received emotional support from their parents, which is up from 46 percent three years ago. Meanwhile, 77 percent of same-sex couples are choosing to tie the knot in their home states, because they no longer need to travel to neighboring states (or elsewhere) to have their marriage recognized.
"Because the legal landscape has shifted so quickly in the U.S., gay wedding trends revealed as few as four years ago are no longer able to be generalized to today's same-sex couples," Kathryn Hamm, GayWeddings' publisher, said in a press release. "Understanding the real story of what's happening in the wedding market requires the comprehensive, nuanced, and comparison-based look included in this report."
Of course, as same-sex weddings have gotten more elaborate, the amount that couples are choosing to spend on those celebrations has surged, too. These days, the average same-sex couple spends $11,000 on their wedding, according to the survey. Although that's $4,000 less than the average heterosexual couple spends, it's an 88 percent increase since 2013. The majority of same-sex couples (74 percent) are covering those costs on their own.
To read the full 2016 Survey of Contemporary Couples & Current Wedding Trends, head here.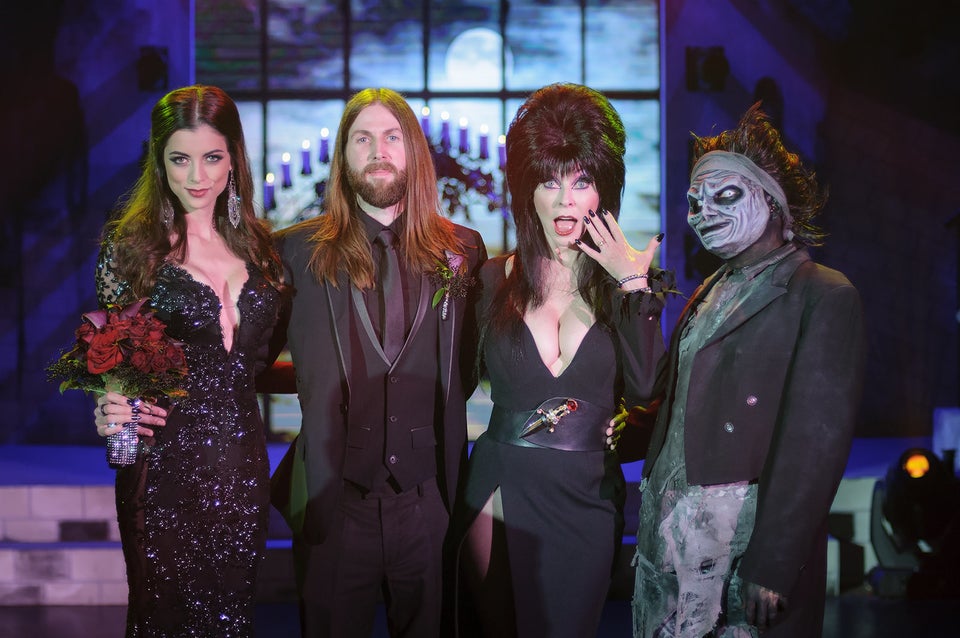 Wacky Weddings and Proposals
Popular in the Community