While the Internal Revenue Service plans to allow same-sex married couples to file joint federal tax returns, not every state will be following suit.
Several states with constitutional prohibitions on same-sex marriage have implemented rules in the past several weeks saying that same-sex married couples in their states will have to file state taxes as individuals.
The U.S. Department of the Treasury ruling recognizing same-sex married couples even if they live in states that do not, was issued in August in response to the U.S. Supreme Court's decision earlier this year to overturn the federal Defense of Marriage Act. The Treasury's new rule covers all federal tax matters where marriage is involved, including filing status.
North Dakota Tax Commissioner Cory Fong (R) wrote an email to state Rep. Kylie Oversen (D-Grand Forks) in late September explaining North Dakota's policy:
Because the North Dakota Constitution does not recognize same sex marriages, the married filing status cannot be recognized for same-sex couples at the state level. Instead, each individual will complete a new supplemental schedule that instructs them on how to report their separate share of the joint federal taxable income. The information on the completed schedule will then be used by each individual to fill out their respective state tax return. The filing status selected by each individual on the state tax return must be either single or head of household.
Last week, Kansas Revenue Secretary Nick Jordan made a similar announcement, while the Idaho Tax Commission also indicated that same-sex married couples would be treated as singles on their state filings.
In Kansas, Tom Witt, the executive director of Equality Kansas, told The Huffington Post that the state revenue department's ruling may actually violate a state law that allows married couples to use their federal tax returns to determine their state return.
"The administration should really follow state law and federal guidelines, and stop discriminating against gay and lesbian couples in the state," Witt told HuffPost.
Kansas Revenue Department spokeswoman Jeannine Koranda disagreed with Witt, saying that the state constitutional amendment barring same-sex marriage trumps the federal law. She noted that the revenue department is taking steps to help same-sex couples, like developing guidelines on how to use the federally adjusted gross incomes from an IRS worksheet to complete state returns.
But Witt said that he believes the state will be sued over this.
"If we get sued and go to the courts, and the court decides it is not constitutional, then we will address it," Kansas state Rep. J.R. Claeys (R-Salina) told HuffPost. Claeys said he agrees with the rule changes, noting that same-sex marriage is banned in the Kansas constitution.
North Dakota Deputy Tax Commissioner Ryan Rauschenberger told HuffPost that his department also wants to streamline the process for same-sex married couples. He said under the North Dakota rules, same-sex couples would be able to divide their federal taxable income between them for state tax purposes. Rauschenberger said rough estimates show those filing as singles under this plan would pay less in taxes than if they filed as a married couple.
"It is a pretty streamlined process," Rauschenberger said.
In North Dakota, Rauschenberger said allowing joint filing will have to be addressed by amending the constitutional ban on same-sex marriage and noted that state lawmakers don't reconvene until January 2015. Anything the state adopted would have to face a statewide referendum.
Oversen said she would like to bring up the issue with her colleagues in the Legislature, but said it would be a tough climb. "We can't even get same sex housing discrimination banned yet," she said.
Before You Go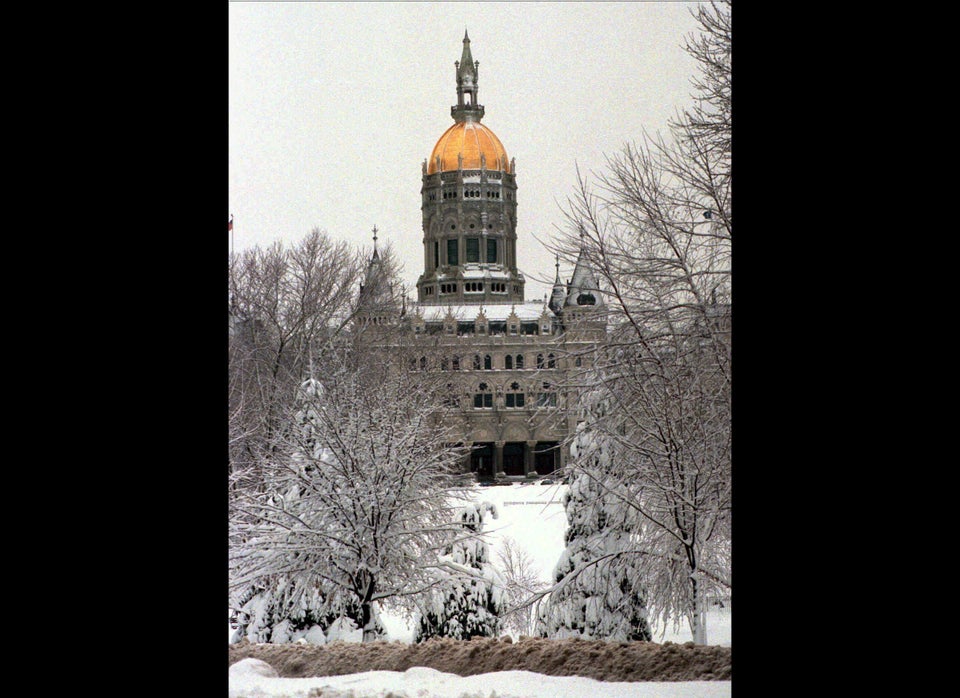 Gay Marriage In The United States
Popular in the Community