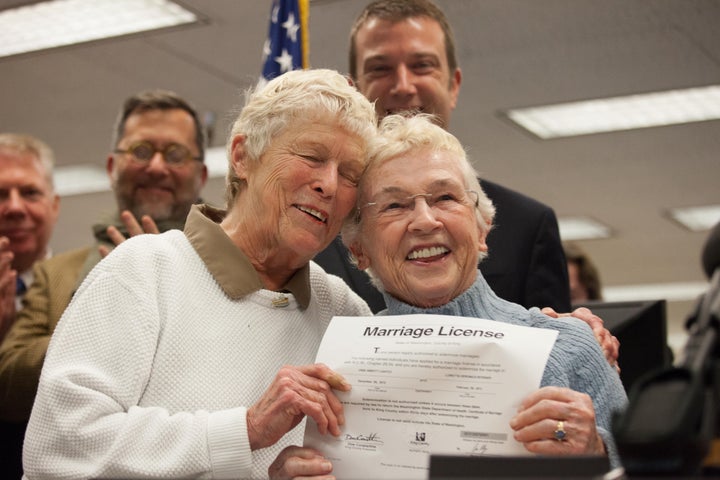 For hundreds of same-sex Washington couples wanting to tie the knot, December 6th marked a watershed moment.
The King County Recorder's Office in Seattle, Washington doesn't sound like a particularly romantic place, but looking through these photos of the first licensees, you might think otherwise.
Click through the slideshow to see couples in Seattle, Spokane, Vancouver and Olympia wait for, receive and then celebrate their marriage licenses.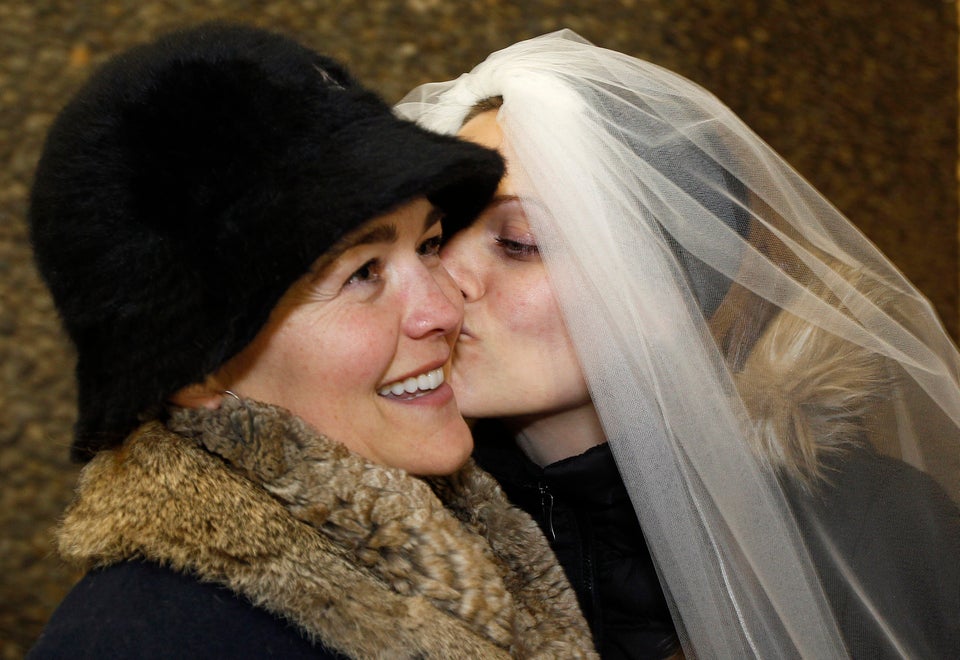 Same-Sex Marriage Licenses Issued in Washington For the First Time