WASHINGTON -- The Supreme Court's ruling that state bans on same-sex marriage are unconstitutional represents the culmination of a decades-long political campaign, a historic benchmark in civil rights and a massive upending of social mores.
It also is a lucrative business opportunity.
The wedding industry -- as many who have experienced it know -- is basically a furnace into which couples shovel their money. And in states where same-sex marriage has, to this point, been prohibited, vendors, florists, hotel owners, caterers and others are getting ready for more shoveling to start taking place.

"I sure hope we see an uptick in marriages," said Susan Madsen, general manager with Marcus Hotels & Resorts in Nebraska. "We are thrilled with the news. We would welcome the opportunity to host receptions and ceremonies."
According to the Williams Institute, which has studied the economy of gay America, there are approximately 1 million same-sex couples in the United States, and an estimated 610,000 of them are not currently married. Of those unmarried couples, approximately 150,000 live in the 13 states that did not previously allow same-sex marriage.
But for a market that seems so ready to take off, the current state of business appears almost embryonic. The only way The Huffington Post got in touch with Madsen for an interview was that her hotel -- the Cornhusker Marriott in downtown Lincoln -- is the only one in Nebraska to advertise as a "LGBT Wedding Ceremony Site" on the website enGAYged.com.
"When we heard these rulings were coming down we thought it would be a great opportunity to showcase our hotel," Madsen explained. "I do believe we have had several inquiries since the decision,"

In phone interviews on Monday, others who work in the wedding business in states where same-sex marriage wasn't legal or only recently became so described similar hopes that they had gotten in on the ground floor. Some, undoubtedly, are driven by a profit motive (for instance, a DJ in Texas who advertises on gay marriage sites begged HuffPost off the phone once it became clear what we were asking about). But others said they were motivated by a mix of economic interest and social consciousness.
Bill Waldorf, a photographer in Knoxville, Tennessee, was already marketing his services to gay and lesbian couples before the Supreme Court's ruling. He hopes that, unlike many others in his profession, he'll get credit for not just jumping opportunistically on a trend.
"We're hopeful that we're going to see a lot more clients that have gone elsewhere to other states where [marriage] was legal. Hopefully it'd the be same situation. Obviously it's very early yet to tell, but we're hopeful that it will," he said.
Federico Vizcarra, a caterer in Fort Worth, Texas, said he began servicing LGBT events in the city years ago out of a desire to see social equality. As a Latino, he explained, he understood what it was like to be on the wrong side of discrimination.
But there was also a gaping business hole to fill. For the last five years, Vizcarra said, his was the only catering company doing business with the city for its gay pride parade. Now that gay marriage is coming to his state, he hopes old clients remember his name and that the advertisements he's been running for gay weddings (even as it was prohibited in Texas) pays off.
"There are caterers that don't want to do any business with the gay community. That is their problem," Vizcarra said.
"I believed from day one when I started my business -- 15 years ago -- that everyone has to be treated equal," he added. "I'm glad the Supreme Court made the ruling."
As of Monday afternoon, though, Vizcarra hadn't seen an uptick in business, and it's unclear just how quickly one might come. Certain state officials have been more resistant than others to implementing the Supreme Court's decision (in Texas, the attorney general advised county clerks that they could opt out of providing same-sex marriage services if they had religious objections). Religious institutions, meanwhile, aren't required to comply with the ruling at all. And there are also lingering social stigmas that could continue to dissuade gay couples from marrying in the first place.
In states that are just now facing up to a future with gay marriage, some businesses are waiting to see whether local officials will actually budge.
"In our area, Mobile, even though [the Supreme Court] voted yes, two of our courts have decided not to even issue marriage licenses at all," said Cossie Crosswhite, an Alabama wedding planner who works at 1 Elegant Events. "So they have to drive out to another county to get a marriage license. Once they really, actually agree to the ruling, then I think it will start picking up."
On Monday, Alabama's state Supreme Court cited the U.S. Supreme Court's rehearing process (which allows cases to be petitioned) and told probate judges not to issue same-sex marriage licenses for 25 days. Those judges, however, were receiving conflicting instructions from the state's Association of County Commissions.
The waiting game is also taking place in states where gay marriage was already legal before the decision. In Oklahoma, for example, same-sex marriages have been legally recognized since last October. And during that time, couples from Texas have been crossing the border in order to tie the knot. Gail Rocquemore, who runs the wedding planning service Weddings By Gail and is one of the few in Oklahoma who advertises to gay couples, said that she was "a little concerned" now that she wouldn't have border-jumpers spending money on her services.
To guard against the possible loss of business, she said she would "beef up" her advertising and assume that with less legal uncertainty, gay couples in Oklahoma will now wed more frequently. She's never had a problem handling same-sex marriages ("Love is love to me," she said) and she suspects that more companies, seeing the money to be made, will soon feel the same way.
"I've had to seek out venues that would allow the ceremony to take place and the fact is that there were some who didn't allow it," she explained of her state. "I was like, well you're crazy, that's ridiculous."
"But on the flip side," she added, "I had a few hotels that came to me and said, 'I'd love you to come here.'"

Before You Go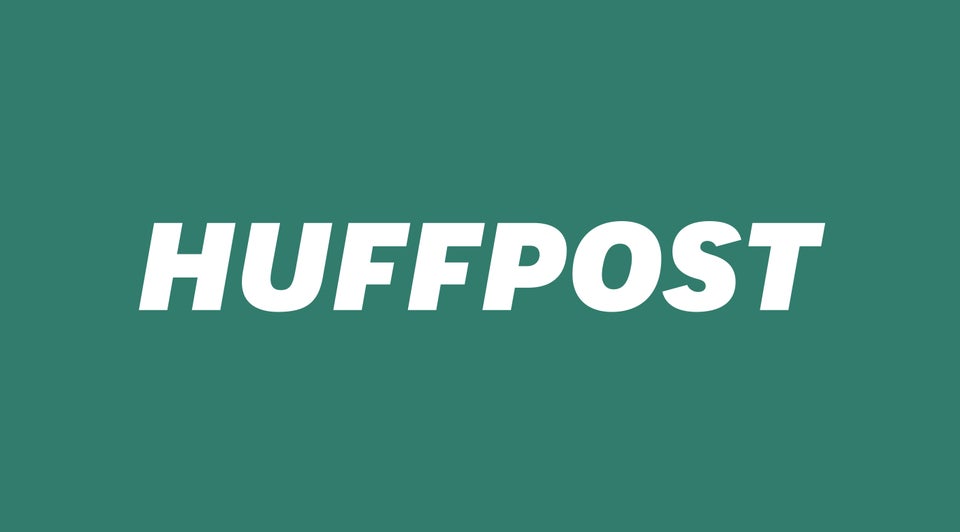 Politicians React To Gay Marriage Ruling
Popular in the Community