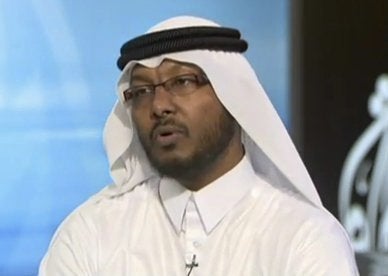 An Al Jazeera journalist was held at Guantanamo Bay for six years partially so he could be interrogated about the network, according to one of the files on the prison released by WikiLeaks and newspapers around the world.
Sami al-Hajj, a Sudanese national, became one of the more high-profile detainees held at Guantanamo during his many years of captivity. A cameraman for the network, he was captured in Pakistan in late 2001. However, while the classified file released late Sunday says that U.S. authorities thought al-Hajj had Al Qaeda ties, his lawyer has long asserted that al-Hajj's interrogations were almost exclusively focused on al-Jazeera.
The file says that he is being held in part because the interrogators want to find out more about "the al-Jazeera news network's training programme, telecommunications equipment, and newsgathering operations in Chechnya, Kosovo and Afghanistan, including the network's acquisition of a video of UBL [Osama bin Laden] and a subsequent interview with UBL."
al-Hajj was released in 2008, having never been tried or convicted of any terrorist ties, and returned to Al Jazeera. On Monday, he appeared on Al Jazeera English to discuss his reaction to the latest revelations about his detention. He said that he had been told he was wrongly detained, but was kept in Guantanamo because of what he had seen while there. Afterwards, he said, his interrogations were almost entirely about Al Jazeera, as interrogators tried to find a connection between the network and Al Qaeda.
WATCH:
Popular in the Community