Samir Aït Said, the French Olympic gymnast who suffered a stomach-churning double leg break Saturday, is already back on his feet and taking the first steps toward recovery.
Said was participating in the men's qualification round at the 2016 Rio Olympics when he sustained the gruesome leg injury. After he somersaulted over the vault, Said landed on his leg, instantly breaking his tibia and fibula. The Sydney Morning Herald reported that the sound of Said's leg snapping could be heard in the live coverage of the event.
Now, six days after the incident, Said is back on feet following surgery. Although he needs the help of a walking frame to support his weight, the Frenchman appeared to be in good spirits.
According to French gymnastics journalist Anouk Corge, Said plans to return to gymnastics and compete in the 2020 Olympics in Tokyo.
"[Said] says he will be back stronger than ever for Tokyo in four years time," Corge told USA Today. "He said that even with what happened, he feels that 26 is to young for him personally to stop competing in gymnastics."
Here's to wishing Said a full and speedy recovery.
For more Olympics coverage:
Related
Before You Go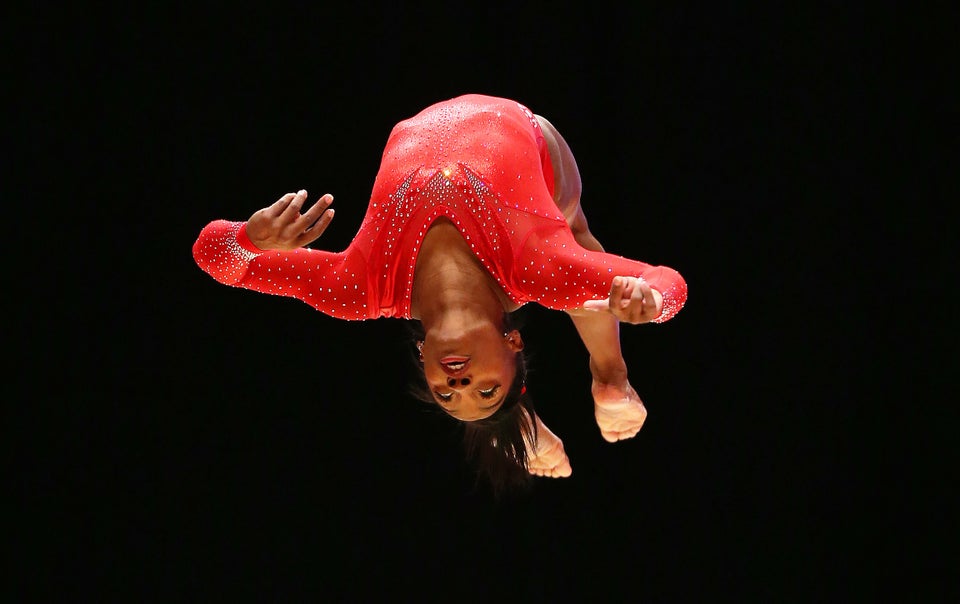 Photos That Prove Olympic Gymnasts Are Actually Just Real Life Superheroes
Popular in the Community