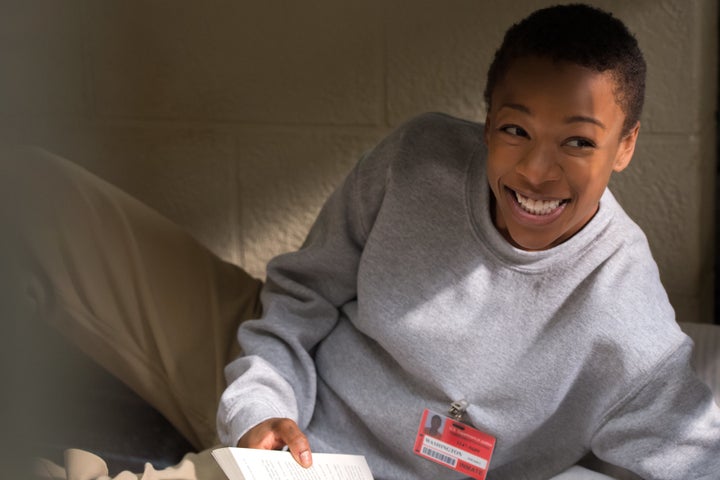 WARNING: This post contains lots of spoilers for "Orange Is the New Black" Season 4. 
Fueled in large part by power-tripping prison guards, the season involved plenty of fighting, blood, misogyny, racism and "Fear Factor" -style torture. But the most shocking twist in Season 4 was the death of Poussey Washington, played brilliantly by Samira Wiley. 
"People come out in waves on the internet. And they would never do or say things like this in real life. But people are pissed," she said. "People are either really, really, really upset and mad and angry and threatening to do something violent, or they're profoundly sad and wrecked."
Wiley, who hadn't even watched the episode at the time of her interview, added, "I knew that people were going to have a really big emotional reaction. I mean, it's a devastating scene, so I think I was anticipating the sadness. But the way that some of these fans are so angry and mad, and just the things that they're saying, is sort of shocking." 
"This is not thoughtless. It is a senseless death, but it's not a thoughtless decision on the part of the show," she said. "It echoes so many deaths that have happened in the last year, even. Eric Garner. Mike Brown. This happens in real life, and people are so upset." 
Wiley explained that she doesn't want fans to be angry at the show but rather the fact that Poussey's tragic fate is a reality for many people.
"I want them to be upset this is a thing that happens in real life," she said. "I'm hoping that they direct that toward what's going on in the real world, and are not just upset at the show for reflecting what's happening in real life."
Along with showrunner Jenji Kohan and the rest of the cast, the actress wished to "start a conversation" with the show's big twist. 
"The conversations on set were mirroring, I think, the conversations that are happening now by the viewers," she said, adding, "The fact that people are talking about it, the fact that people are having big, huge, emotional responses to it, I think that that means we did our job well."
To read more from Wiley's interview, head to Variety. 
Calling all HuffPost superfans!
Sign up for membership to become a founding member and help shape HuffPost's next chapter
BEFORE YOU GO
PHOTO GALLERY
"Orange Is The New Black"