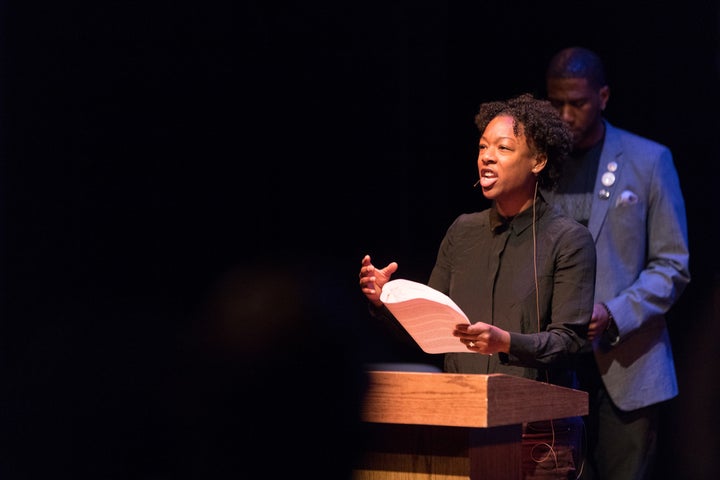 Samira Wiley knows society still has something to learn from the teachings of Dr. Martin Luther King Jr.
As part of the BRIC Open Festival in Brooklyn on Sunday, the actress performed an artistic rendition of his final sermon, "Drum Major Instinct," and spoke to HuffPost about her thoughts on MLK's legacy and the use of art as a tool of resistance in the Trump era.
She said art, no matter the platform, can serve as a vehicle for social progress.
"In all times of distress, art is the thing that moves us, art is the thing that whether it's performance art, whether it's visual art, it provokes thought, at the end of the day, even if it's a TV show or something like that," she said.
"It can elicit real conversation that people wouldn't be having otherwise," she added.
And given Wiley's acting experience, she would know.
In season four of "OINTB," the death of Wiley's character ― the result of a prison guard kneeling on her as a form of restraint ― was reminiscent of the killing of Eric Garner and spurred further discussion around police brutality.
"I feel like it's a real outlet for people to be able to speak their minds without having to actually use their literal voice to talk about that," she continued.
Where King's legacy is concerned, Wiley said that as a gay black woman, she's incredibly thankful for the social advancements he paved the way for.
"I would not have [certain civil rights] without the struggle of him and people like him and people who were around when he was fighting for these things," she said.
She said applying MLK's teachings today is a "no-brainer."
"We need to always look at our past so we don't repeat it, which it seems like we're doing now," she said.
Support HuffPost
Every Voice Matters
Before You Go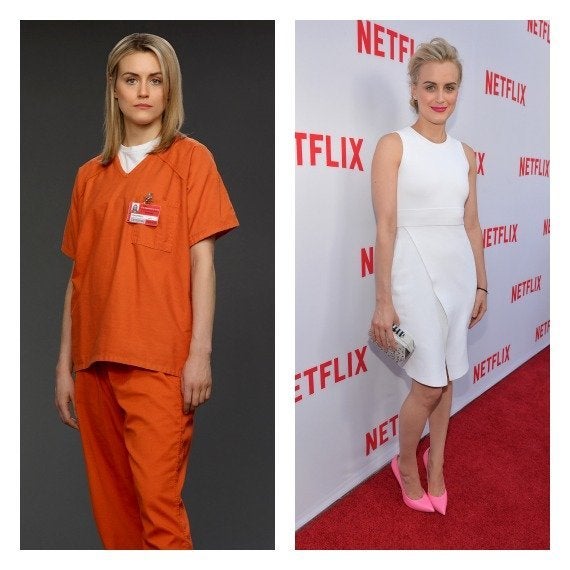 Orange Is The New Black Cast, On And Off Screen
Popular in the Community