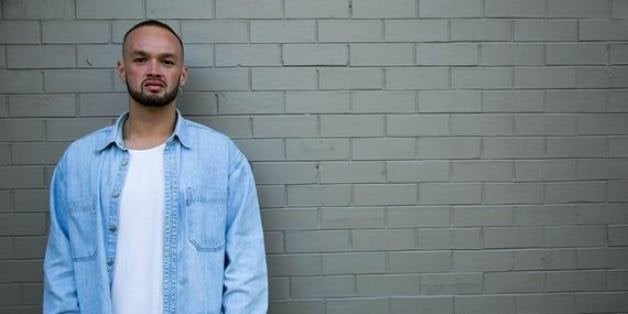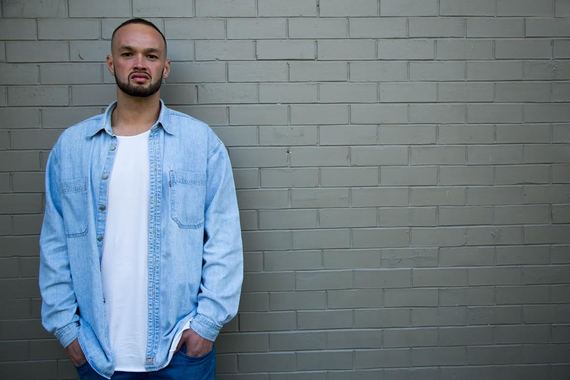 I have the privilege to not only present to you all the very talented Sammy Johnson aka Sammy J, but we get to share his brand new track, Say That You Love Me feat. Tenelle. Sammy J is an amazing musical creative who comes from New Zealand/ Australia. His music is island reggae lover's rock but in truth it contains really deep aspects of soul and R&B.
Like many of his bredren and sistren island reggae artists, he's as humble as they come. Always giving thanks and love to those who have supported them. Sammy J is the same way. Like what I've told all the others before him - on behalf of the fans - we thank you. You help us in so many ways. Music is our escape at times. You hold the key.
With that, let me introduce you to the very talented, Sammy J.
Give us the lowdown on who Sammy J is.
I'm originally from New Zealand but people always get me mixed up from being from Australia. I've lived in both. My dad is New Zealand Maori and my mom is Australian.
I've been coming to the States for the last 2-3 years but just moved to Los Angeles in 2015.
It has been a culture shock moving here but I love it. I only go between my home and the studio. I don't want to go out and get shot (jokingly). I live in Long Beach.
Honestly, the culture shock is good though. It's exactly what I needed. I've always been the type of person that when I am in an akward position, I create the best out of that situation.
Speaking about creating, tell us a bit about when you started your creation in music.
My whole family has been very musical. I come from a big family and we've all done music. Actually I was the one who didn't want to do music.
Growing up it was my older and younger siblings that were into music. I was the social worker in the family. That's what I wanted to do. I worked for the government as a social worker for a long time.
Obviously I loved music tho. I just saw the struggle of being a musician and that wasn't really something I was interested in.
I did do backup singing for about 8 years. I backed up for all kinds of different artists; choirs, local groups. Then from there I got into vocal arranging and producing. I really love this aspect of music
My friends and i would make video clips of band practice and stuff and they got put on YouTube. Basically to make a long story short, someone in Hawaii saw those clips and sent me an email. They made some beats, I recorded on it, I signed and then on and on here we are.
Tell us a bit about that transition from social worker to musician.
Man, I was making good money (sarcasm). I worked predominantly in the Australian government primarily with the Polynesian and Pacific Islander communities. I used music as a medium and it worked because Polynesians are very musical.
So my parents were really strict and so when I said i wanted to go into social work, they said I better do it and right. So I got my education and did all that. Also I was quite content singing background vocals so anything more than that was kind of unexpected.
What are some of your musical influences?
I actually come from a heavy, soul and jazz background. Like old school like Sam Cooke. I loved that kind of music.
I obviuosly have some island reggae because of my Polynesian background but I didn't really see it as what I was going to do, you know.
So what does music mean to you?
Music makes me happy. It always has. That's what I want to put into my music. So if you come to one of my shows, you will see, me having fun.
For me, music was always a break from reality. So when I'm on stage or out creating, I want people to have that break from all this shit that happens in their normal lives. If I can help them escape for just 4 or 5 minutes, or whatever, then I've done what I wanted to do with my music.
I also want to make sure that what I create is good and fun. Like my family comes from a religious background and thats how our parents raised us. I would never want to create music that I couldn't have my parents listen to or that young people in the world were not allowed to listen to.
Also because I am a social worker, I tell myself that if I am going to do this that I need to do it the right way at least according to me and what I see is right.
I'm really happy that its all fallen together naturally and the way that it has panned out thus far.
I just want to create positive music and give that to people.
So what's next for Sammy J?
I just hope that I keep doing what I love and people keep appreciating my music. I hope to keep working with more artists also.
If you would have told me 2 years ago, that I would be doing what I'm doing now, I would never have believed you.
Everything that I have done recently and what will come up will continue to be just a big surprise to me.
To my fans, I am so thankful and again I would never have thought that people would love my music. Thank you so much.
Before we let you go, tell us about your new release out today, Say That You Love Me featuring Tenelle.
"Say that you love me too" is an age old story of two friends on the edge of professing their love for each other. The song was created while I was on tour in Hawaii. One of my good mates was having a hard time expressing his feelings for a girl, as on occasion all of us men do. So I decided to write a song that tip toed around that subject. At that time, Tenelle (who features on the track), happened to be on tour with me and provided a woman's perspective so naturally featured on the track. What I love the most about this song is it's a simple message about love. We tend to forget how powerful "love" actually is. :-)
Sammy Johnson Tour Dates:
3/04 - Papeete, Tahiti @ Le Royal Tahitian 
3/06 - Las Vegas, NV @ SLS Hotel
3/10 - Kahuku, HI @ Surfer Bar
3/11 - Honolulu, Oahu @ The Republik
3/12 - Wailea, Maui @ Mulligans 
3/13 - Kona, HI @ Sheraton Resort
3.17 - Ventura, CA @ Discovery Ventura
3/18 - San Francisco, CA @ Roccapulco
3/19 - Orangevale, CA @ The Boardwalk
3/20 - Santa Cruz, CA @ The Catalyst
3/22 - Petaluma, CA @ Mystic Theatre
3/23 - Eugene, OR @  Wow Hall
3/24 - Portland, OR @ Hawthorne Theatre
3/25 - Seattle, WA @ Nectar Lounge
3/26 - Tacoma, WA @ Cultura Events Center
3/29 - Colorado Springs, CO @ Black Sheep
3/31 - Denver, CO @ Marquis Theatre
4/01 - Salt Lake City, UT @ The Complex
4/02 - Sparks, NV @ Mummers
4/08 - Myrtle Beach, SC @ Cali Roots Festival Preparty
4/09 - Lake Worth, FL @ Lake Worth Reggae Fest
4/16 - Anaheim, CA @ House Of Blues
Calling all HuffPost superfans!
Sign up for membership to become a founding member and help shape HuffPost's next chapter