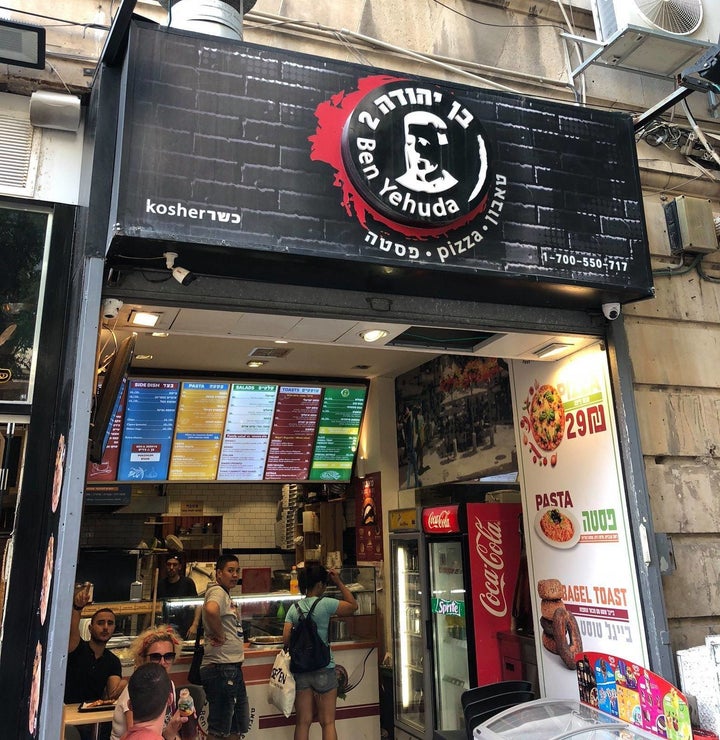 An American rabbinical student has won a court case against a Jerusalem pizzeria he said outright refused to serve him because he is gay.
A Jerusalem small claims court ordered Ben Yehuda 2 pizzeria to pay the student, Sammy Kanter, about $4,500 in damages.
Kanter told HuffPost he received notice of the ruling on Feb. 21. 
"I was proud to take the fight public to make sure businesses know this is illegal in Israel and will hold up in a court of law," he said Thursday.
The 32-year-old, originally from Cincinnati, was in Jerusalem for a yearlong rabbinical studies program at the Hebrew Union College, with the hopes of becoming a Reform rabbi. The incident occurred last August, while he and fellow rabbinical students celebrated the city's LGBTQ pride weekend.
In a Jerusalem Post op-ed about the incident last year, Kanter said he entered Ben Yehuda 2 with friends, wearing a T-shirt with "Cincy," short for his hometown, printed in rainbow colors. Kanter said a pizzeria employee greeted the group and started handing out menus, then spotted the shirt. 
"The guy behind the counter said 'Atah Homo (are you gay)?' I said yes," Kanter wrote on Facebook last August. "He said 'out' and pointed at the door. My jaw dropped."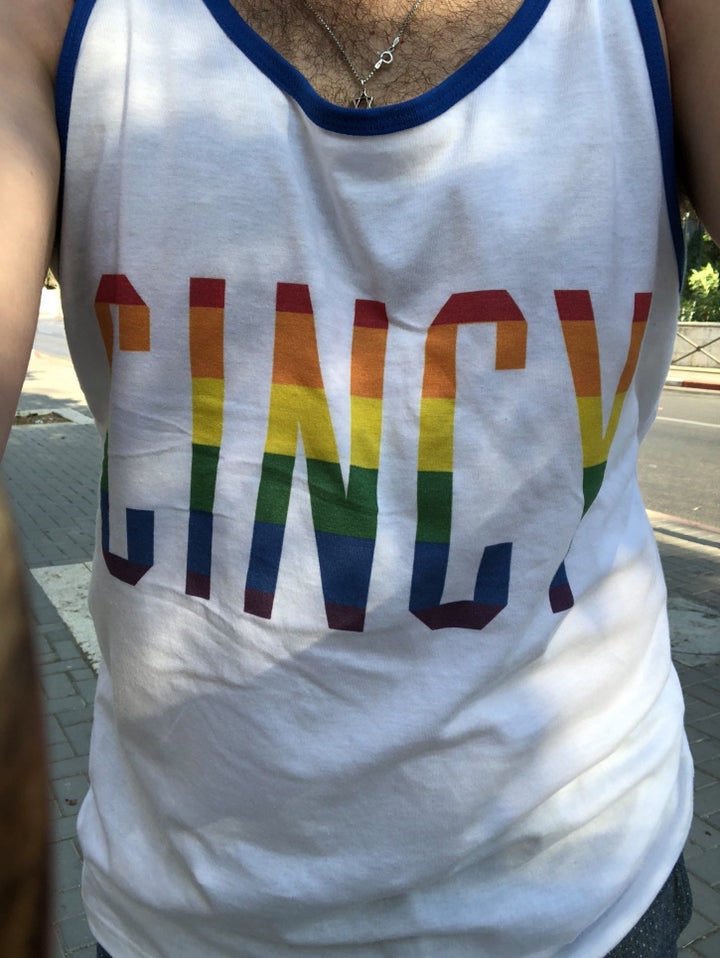 Another pizzeria employee followed the group up the street until they were a block from the store, Kanter wrote in The Jerusalem Post.
It's illegal for businesses in Israel to refuse service because of customers' sexual orientation, Haaretz reports.
With help from the Israel Religious Action Center, the social justice arm of the Reform movement in Israel, Kanter filed a lawsuit last September seeking damages of about $9,100.
Kanter told HuffPost that at first, he couldn't believe he had faced discrimination in a place where "all Jews are supposed to feel at home."
But after going through the trial and winning, Kanter said he now feels a deeper sense of belonging in Israel. He said he hasn't encountered any other instances of being discriminated against for his sexual orientation during his time in Jerusalem.
"The outpouring of support from people around Israel, the incredible team at Israel Religious Action Center (IRAC), and the outcome of the trial made me realize that Israel offers me protections for being gay that even the United States doesn't offer," Kanter told HuffPost in an email. "While this protection is in place, there is still a long way to go to make sure all LGBT people feel safe and secure in this entire country."
Kanter told HuffPost that he plans to donate the money from his legal victory to IRAC "to continue fighting for religious equality, specifically for Reform Jews, here in Israel."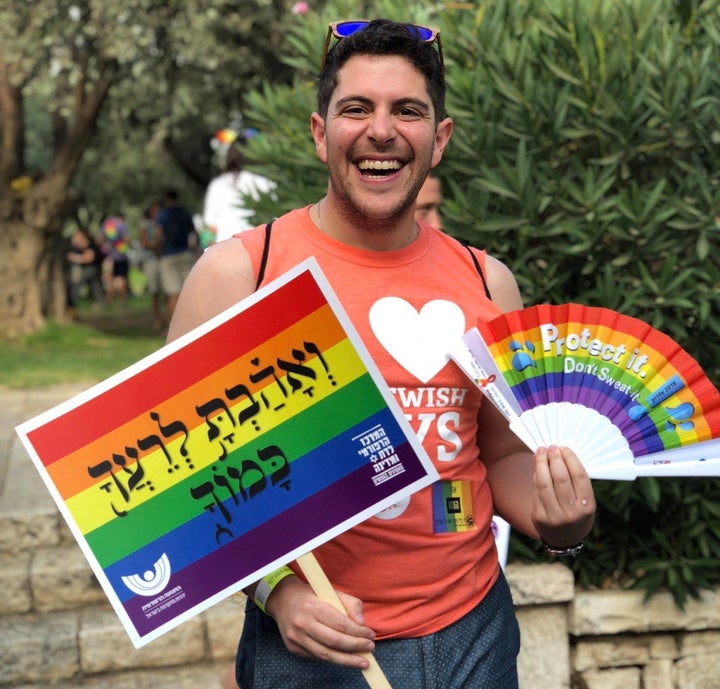 Anat Hoffman, the executive director of IRAC, told Haaretz that the group is proud of Kanter and his classmates for "standing up for equality and justice in Israel."
"They have used their time in Israel to prepare for the rabbinate not only by studying, but also by transforming Israeli society," she said.
This post has been updated with comments from Sammy Kanter.
Calling all HuffPost superfans!
Sign up for membership to become a founding member and help shape HuffPost's next chapter
BEFORE YOU GO
PHOTO GALLERY
15 Moments In Queer Religious History That Give Us Hope