 In the photos on the Pinterest page, Sosa can be seen in various poses around what is presumably his office. Whether sporting a suit and tie or a more casual look, the 44-year-old seems in high spirits. Each image has the same caption
"Sammy Sosa. Yes, I'm the real Sammy Sosa, and this is my Pinterest."

SCROLL DOWN FOR PHOTOS
Ever since Jon Greenberg of ESPN Chicago tweeted a link to it on the day the 2013 BBWAA voting results were announced, the Pinterest page that has become a viral phenomenon, with Deadspin and SI.com among the websites taking note. The photos on that page come from a Flickr account belonging to SammySosaTheRealMr609. That account name is similar to the unverified Twitter account @TheRealMr609. A week before the Hall of Fame voting results were revealed, Fred Mitchell of the Chicago Tribune reported that this Twitter account belongs to Sosa. A marketing manager for Sosa's company, Injex 21, also told RedEye that the Pinterest account does indeed belong to the longtime Cubs' slugger, too. She also confirmed that the unverified Twitter account does belong to Sosa, who hit 609 career home runs.
"We're learning social media, we're not pros at it yet, but we're working on it," said Rebecca Polihronis, marketing manager for Injex 21.
"Sammy Sosa. The real Sammy Sosa Baseball Hall of Fame nominee"

These photos were uploaded to Flickr on Dec. 19th, as members of the Baseball Writers' Association of America were considering Sosa and the other players on the 2013 ballot. But not even the bittersweet implications of that caption can bring down the mood of these pictures of a smiling Sammy.
Before You Go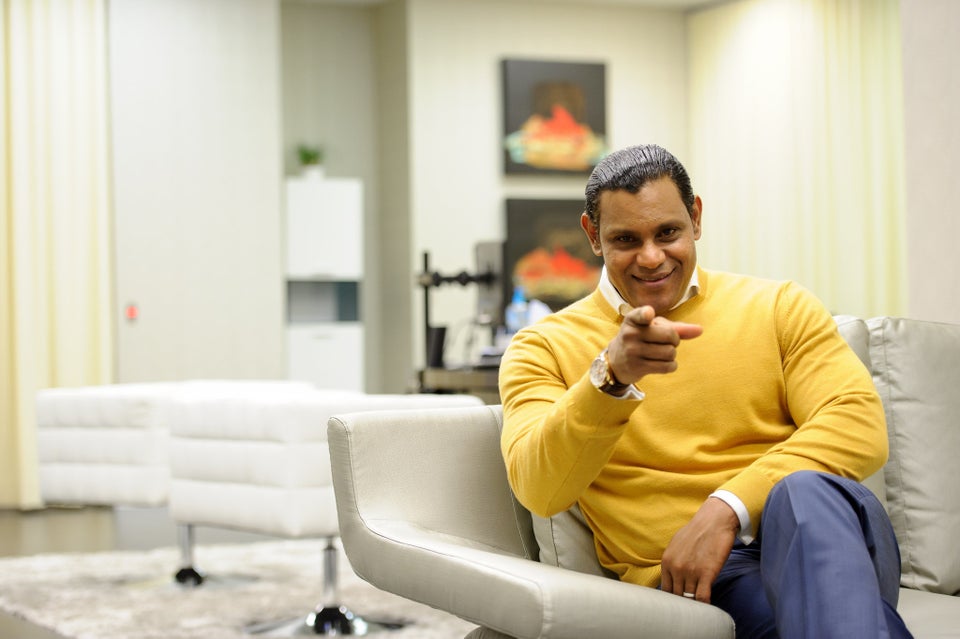 He Is Sammy Sosa
Popular in the Community