Scroll down for photos and video of the earthquake and tsunami damage.
UPDATE, 2:19 a.m. ESTBloomberg reports that the tsunami may have killed up to 120 people:
The toll in Samoa, where 47 people are confirmed dead, may rise to 100 as rescue teams reach isolated villages, Radio New Zealand reported, citing an estimate by the nation's Disaster Management Office. At least 19 people are dead in American Samoa, according to territory director of homeland security, Mike Sala. Tonga is checking reports of 10 deaths.
Many residents were preparing for work and getting their children ready for school. Officials said they expected heavy damage in the southern parts of Samoa and American Samoa, a United States territory with about 60,000 residents.

Damaged telephone lines on both islands hampered efforts to count the casualties and assess the destruction from the earthquake.
UPDATE, 1:22 a.m. EST:Ardieroque on Twitter and Twitpic is posting photos of Tsunami damage on American Samoa.
UPDATE, 11:21 p.m. EST:A video posted to YouTube roughly 45 minutes ago shows some of the damage in Leone, American Samoa after a Tsunami and a massive 8.0 earthquake:
Watch:
UPDATE, 10:47 p.m. EST:President Obama has declared that a major disaster exits in the Territory of American Samoa, according to a White House press release issued Tuesday night. The president also ordered federal aid to supplement recovery efforts.
Read the White House press release:FOR IMMEDIATE RELEASE
The President tonight declared a major disaster exists in the Territory of American Samoa and ordered Federal aid to supplement Territory and local recovery efforts in the area struck by an earthquake, tsunami, and flooding beginning on September 29, 2009, and continuing.
The President's action makes Federal funding available to affected individuals in the Territory of American Samoa.
This assistance will provide immediate resources to address response, including urgent life sustaining and public health and safety measures. Assistance can include grants for temporary housing and home repairs, low-cost loans to cover uninsured property losses, and other programs to help individuals and business owners recover from the effects of the disaster.
Federal funding is also available to the Territory of American Samoa and eligible local governments and certain private nonprofit organizations on a cost-sharing basis for debris removal and emergency protective measures, including direct Federal assistance.
Federal funding also is available on a cost-sharing basis for hazard mitigation measures for the Territory of American Samoa.
W. Craig Fugate, Administrator, Federal Emergency Management Agency (FEMA), Department of Homeland Security, named Kenneth R. Tingman as the Federal Coordinating Officer for Federal recovery operations in the affected area.
FEMA said that damage surveys have been requested and will be conducted as soon as the situation permits.
FEMA said that residents and business owners who sustained losses in the Territory can begin applying for assistance tomorrow by registering online at http://www.DisasterAssistance.gov or by calling 1-800-621-FEMA(3362) or 1-800-462-7585 (TTY) for the hearing and speech impaired. The toll-free telephone numbers will operate from 7 a.m. to 10 p.m. (local time) seven days a week until further notice.
FOR FURTHER INFORMATION CONTACT: FEMA (202) 646-4600.
UPDATE, 10:01 p.m. EST:PAGO PAGO, American Samoa (AP)- A powerful Pacific Ocean earthquake spawned towering tsunami waves that swept ashore on Samoa and American Samoa early Tuesday, flattening villages, killing at least 39 people and leaving dozens of workers missing at devastated National Park Service facilities. Cars and people were swept out to sea by the fast-churning water as survivors fled to high ground, where they remained huddled hours later. Signs of devastation were everywhere, with a giant boat getting washed ashore and coming to rest on the edge of a highway and floodwaters swallowing up cars and homes.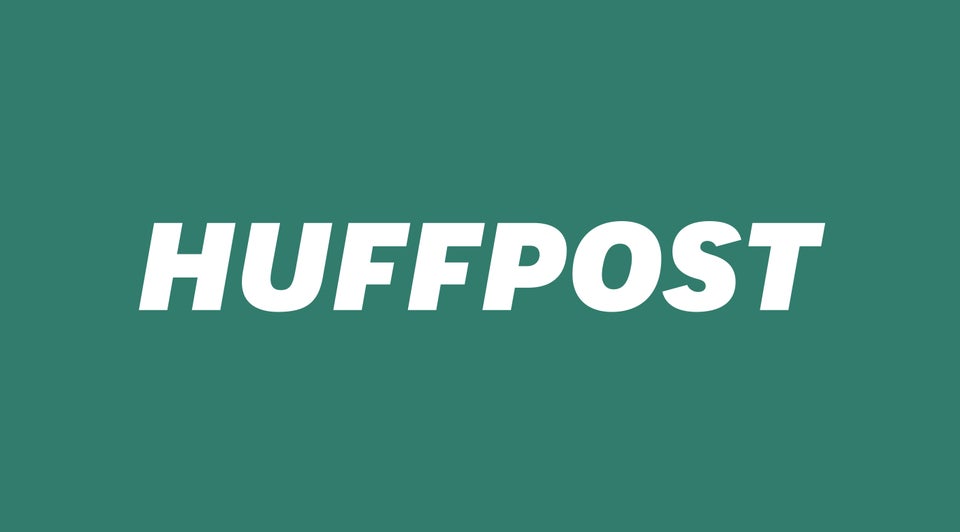 Samoa Earthquake, Tsunami Aftermath (PICTURES)
UPDATE 7:40 p.m. EST:LALOMANU, Samoa (AP)- A Samoan reporter says tsunami victims "are everywhere" in a hospital near a hard-hit area and the dead could number up to 20. Associated Press reporter Keni Lesa said three or four villages on the popular tourist coast near the southern town of Lalomanu on Samoa's main island of Upolu had been "wiped out" by waves that roared ashore early Wednesday.
Lesa said he had visited the town's main hospital where "there are bodies everywhere," including at least one child.
The Samoan government has not yet confirmed fatalities. Officials in neighboring American Samoa say at least 14 people have been killed there.
UPDATE: PAGO PAGO, American Samoa - Officials in American Samoa say at least 14 people were killed when a tsunami swept ashore in the South Pacific country after a powerful earthquake hit nearby.
Mase Akapo, a meteorologist for the National Weather Service, says the deaths occurred in four different villages on the main island of Tutuila, with six in the western area of Leone.
An unspecified number of people also were killed in neighboring Samoa.
The earthquake had a magnitude of up to 8.3 as it struck between Samoa and American Samoa around dawn Tuesday, sending terrified residents fleeing for higher ground.
FROM EARLIER: PAGO PAGO, American Samoa (AP) - A powerful earthquake with a magnitude of up to 8.3 struck in the South Pacific between Samoa and American Samoa around dawn Tuesday, sending terrified residents fleeing for higher ground as a tsunami swept ashore, flattening at least one village. There were no immediate reports of fatalities.
The quake hit at 6:48 a.m. Tuesday (1748 GMT) midway between the two island groups. In Apia, families reported shaking that lasted for up to three minutes. The U.S. Geological Service, which estimated the magnitude at 8.0, said the quake struck 20 miles (35 kilometers) below the ocean floor, 120 miles (190 kilometers) from American Samoa and 125 miles (200 kilometers) from Samoa, with a 5.6-magnitude aftershock 20 minutes later.
The Pacific Tsunami Warning Center put the quake's magnitude at 8.3 and issued a general alert for the South Pacific region, from American Samoa to New Zealand. It said there were indications a tsunami wave could be "destructive" along some coastlines. Several hours away from the epicenter, Hawaii was put under a tsunami watch, with five emergency centers opened as a precaution.
New Zealander Graeme Ansell said the beach village of Sau Sau Beach Fale was leveled.
"It was very quick. The whole village has been wiped out," Ansell told National Radio from a hill near Samoa's capital, Apia. "There's not a building standing. We've all clambered up hills, and one of our party has a broken leg. There will be people in a great lot of need 'round here."
A five-foot tsunami wave swept into Pago Pago, capital of American Samoa, shortly after the earthquake, sending sea water surging inland about 100 yards (meters) before receding, leaving some cars and debris stuck in mud. Electricity outages were reported, and telephone lines were jammed.
The staff of the port ran to higher ground, and police soon came by, telling residents to get inland. Several students were seen ransacking a gas station/convenience store.
In Fagatogo, water reached the waterfront town's meeting field and covered portions of the main highway, which also was plagued by rock slides.
In Samoa, the powerful quake jolted people awake.
"It was pretty strong; it was long and lasted at least two minutes," one resident told local radio.
"It's the strongest I have felt, and we ran outside. You could see all the trees and houses were shaking," he said.
Sulili Dusi told New Zealand's National Radio that "everything dropped on the floor and we thought the house was going to go down as well. Thank God, it didn't." Along with neighbors, they fled to high ground.
She said the tsunami hit the south side of the island, and some "cars have been taken." She did not elaborate, but added "we just thank God no life has been taken yet."
Another resident, Dean Phillips, said the southern coast of Upolu island had been struck by the tsunami.
"The police are sending everybody up to high ground," he said.
Local media said they had reports of some landslides in the Solosolo region of the main Samoan island of Upolu and damage to plantations in the countryside outside Apia.
There were no immediate reports of injury or serious damage from local emergency services, but people reported cracks in some homes and items tossed from shelves.
The Pacific Tsunami Warning Center in Honolulu issued a tsunami warning for numerous islands in the Pacific, including the Samoas, the Cook Islands, Tonga, Fiji, New Zealand, French Polynesia and Palmyra Island.
The center posted a tsunami watch for Hawaii, Vanuatu, the Marshall Islands, Solomon Island, Johnston Island, New Caledonia, Papua New Guinea, Wake Island, Midway Island and Pitcairn.
In New Zealand, a tsunami alert was issued by national Civil Defense, and the nation's national emergency center was activated.
Associated Press writer Keni Lesi contributed to this report from Apia, Samoa.
Related
Popular in the Community