How I depicted the stories of refugees as heroes
Last summer I spent three weeks in the island of Samos, Greece, for my new photographic project "Hérōs", created as a reaction to the current refugee crisis across the Mediterranean. The project was carried out during an artist residency made possible by the crowd-funding platform ArtsUp, which I used to collect funding and find local hosts who provided accommodation and studio space for free in the island. Part of the funding raised went to support humanitarian aid to refugees.
Samos is one of the main European gateways for Syrian, Middle Eastern and African refugees, but it's also a land marked by a long history and tradition of art and culture. The project is articulated through a fine tension between this moment of history and the history of art itself. Drawing inspiration from Ancient Greek storytelling and art pieces depicting mythological heroes, I wanted to go beyond a standard documentary approach in favour of something more personal. I decided to focus on real human destinies in a unique way, and portray my subjects in a completely new perspective.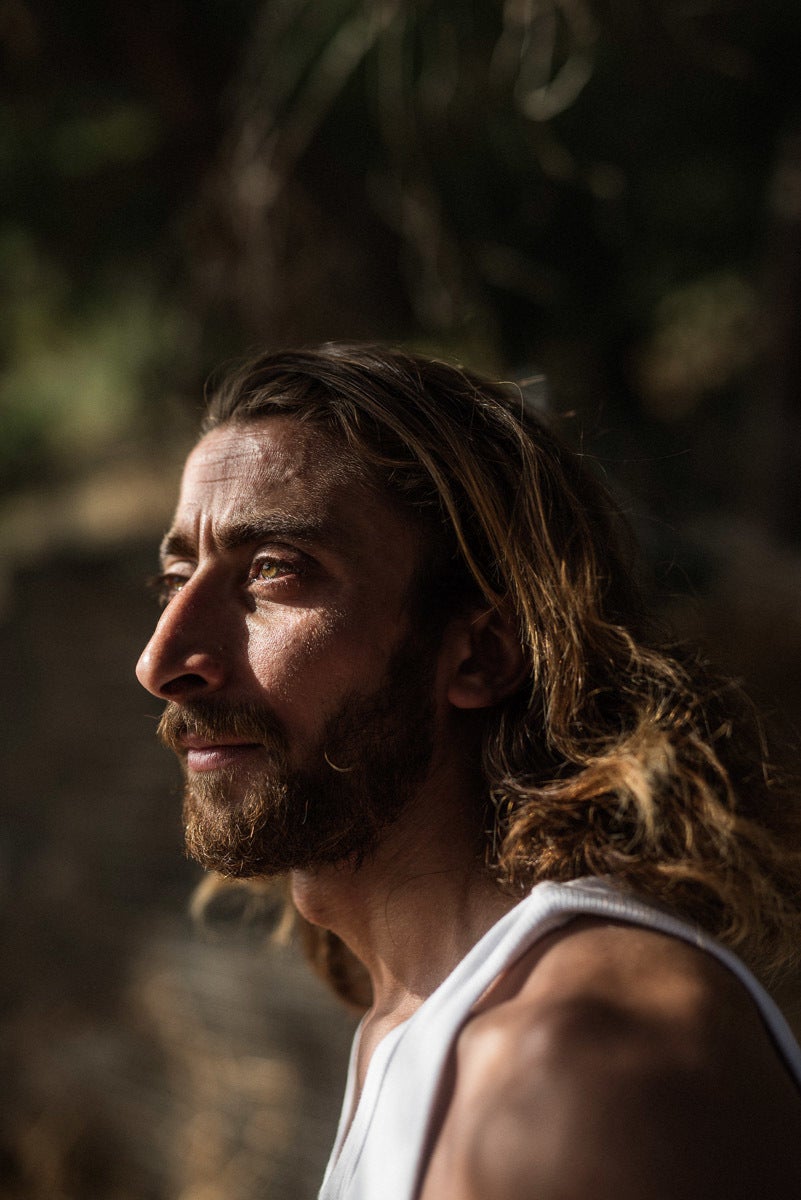 The connection to mythological heroes followed naturally from the fact that the island's migrants and refugees took the very same sea routes and dangerous itineraries as the heroes of ancient mythology. But the analogy does not stop there: like their mythological precursors, they had enough courage and strength to brave a long journey through uncertain seas in order to find a better future.
Samos is currently home to more than 1200 refugees, mostly based in the Vathy camp. Nowadays there is an average of one boat landing about 50 people in the island every day, which is just a fraction of last year's peak period, when about 2000 arrivals per day were recorded. If the biggest concern for the refugees was crossing the deadly sea, now it is the uncertainty about their future.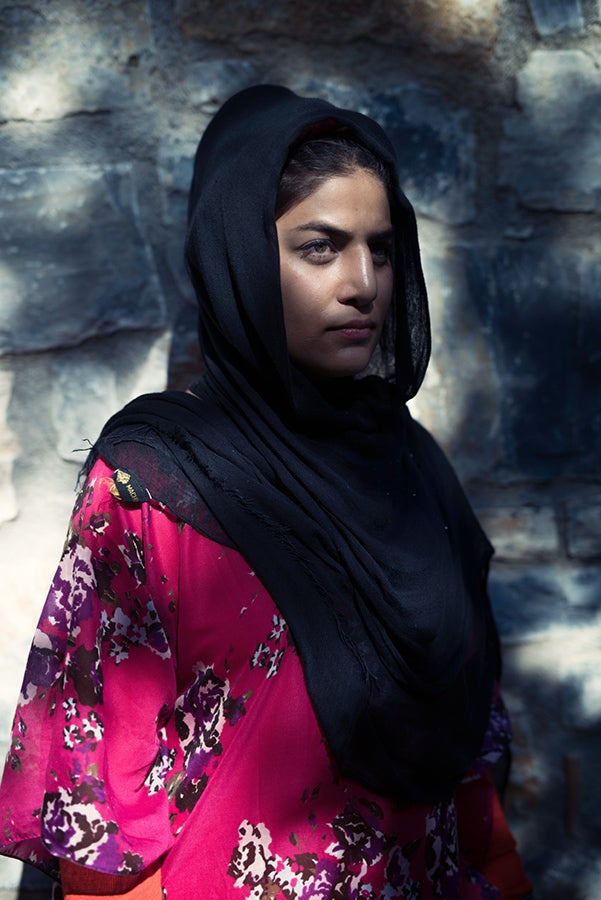 My three weeks in Samos flew by and every day was packed with conversations with exceptional people, both refugees and humanitarian workers. I listened to their stories full of love, tragedy, heroism and hope. I sought to capture some of these stories with my camera to share them with you and the broader audience. I photographed fifty refugees and volunteers. Among them were a journalist from Syria, a fashion designer from Afghanistan, a rescue diver and rescue boat team from Greece, a football player from Nigeria, an 84-year-old artist from the US, a nurse from Norway, a 19-year-old from Burundi who is translator in the camp, and an ex-marine sniper from the United States who has been working as a volunteer in Samos for the last 4 years, just to name a few.
For this project I used an experimental approach. In a parallel to the ancient sculptors commissioned to create statues and immortalise people and stories from the past, an expert in the old photographic technique called "salt prints" was commissioned to make the prints and preserve them in the memory. The photographs were printed onto archival paper and pieces of rubber boats or life jackets that I found on the island's remote beaches. These concrete objects used by refugees and migrants during their journey served as an artistic medium.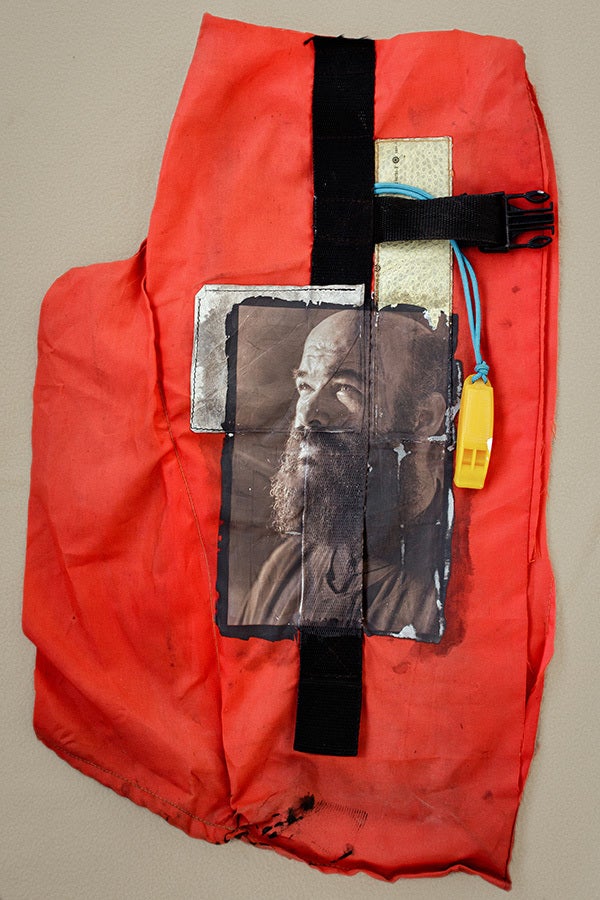 In Samos, I also did two pop-up workshops with refugees. I dedicated two days to take family photographs as well as photos of friends and relatives. After that we did a photo exhibition in the refugee camp, where everyone could get their own photograph, as a new happy memory created with and for them. The second workshop was organised by Sarah Weber who joined me in Samos as a producer, translator and project assistant. Twelve kids attended the workshop and, with a little help from us, created beautiful unique t-shirts. These pop-up events were a way to re-create that community feeling they had back home, by using photography and artistic expression to do so.
There are no words to thank enough to everyone that had help this project happen: Andrea Carafa and the ArtsUp team, Michelle Garnaut and her team, Paula Schwarz and the Schwarz foundation, Sarah Weber for project production and coordination, Anna Pipilis for the PR and support, Benjamin Rančič for the Heros website, Snježana Simić for the text about the project, Maša Cvetko for the book concept development, Celine Lamee for design, Miša Keskenović and Breda Špacapan for the incredible hand-made salt printing, Aaron Fox Lerner for proofreading, and of course all the amazing people I have had the pleasure and honour to meet and photograph in Samos.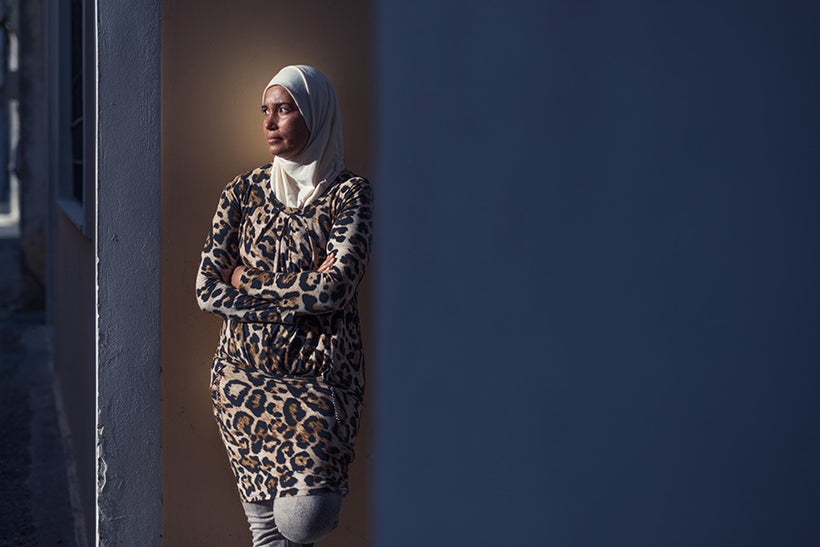 The project is now ready to be displayed in its entirety as a publication and exhibition. To order photographic prints on different materials, click here. To host an "Hérōs" exhibition in your space, click here. To donate and become a patron of the project and exhibitions, click here. To learn more about the project, visit the "Hérōs" website.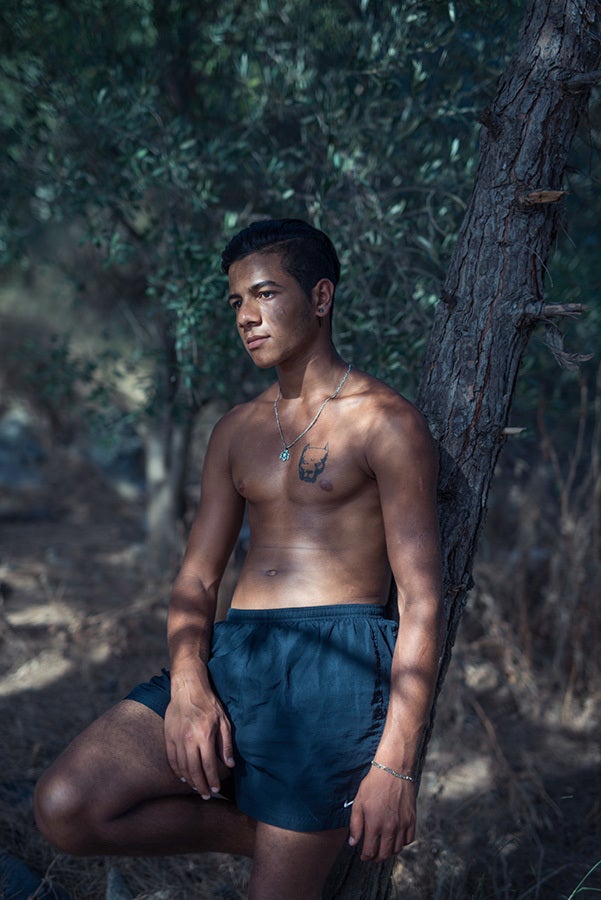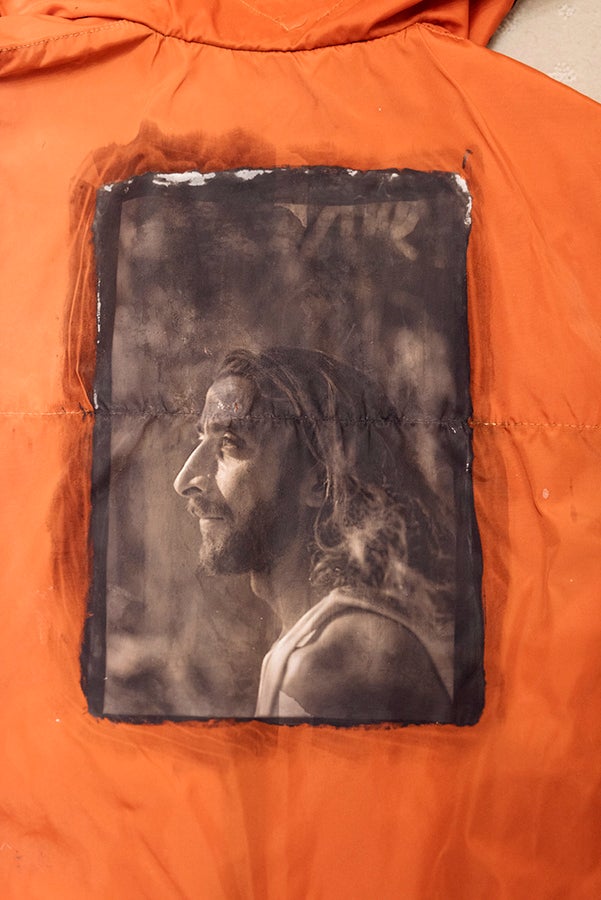 Calling all HuffPost superfans!
Sign up for membership to become a founding member and help shape HuffPost's next chapter
This post was published on the now-closed HuffPost Contributor platform. Contributors control their own work and posted freely to our site. If you need to flag this entry as abusive,
send us an email
.