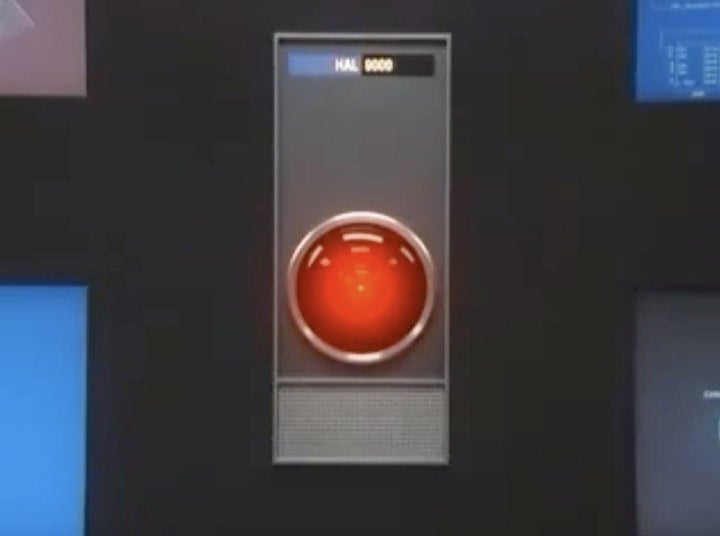 If something about Apple's iPad had a back-to-the-future vibe to it, court documents by Samsung assert one explanation: the classic science-fiction film "2001: A Space Odyssey."
The Korean electronics giant is in a patent war with Apple, which among other things has accused Samsung of infringing a patent on the basic design of the iPad. One of the ways defendants respond to such charges is by trying to get a judge to declare a patent invalid, often by citing earlier inventions to make a case the patent should never have been granted.
Samsung, along with a motion that is still under seal, on Monday filed a declaration in federal court in San Jose, Calif., by a lawyer for the company suggesting that the basic design of the iPad was already envisioned by such popular works as Stanley Kubrick's seminal movie, which came out in 1968.
"In a clip from that film lasting about one minute, two astronauts are eating and at the same time using personal tablet computers," the lawyer wrote, adding a Web link for watching the film on YouTube. As with the design claimed by Apple's patent, "the tablet disclosed in the clip has an overall rectangular shape with a dominant display screen, narrow borders, a predominately flat front surface, a flat back surface (which is evident because the tablets are lying flat on the table's surface), and a thin form factor."
The Samsung filings, which include a still picture from the film, were noted earlier by Florian Mueller, who writes a blog called Foss Patents that tracks intellectual-property battles.
Popular in the Community