 SAN FRANCISCO (Reuters) - Samsung Electronics Co Ltd said a major patent verdict in favor of Apple Inc should be overturned because the jury foreman did not disclose that he once was in litigation with Seagate Technology PLC, a company that counts Samsung as a major investor.
Samsung's position, disclosed on Tuesday in an unredacted court filing, confirms a report from Reuters last week on the substance of the Korean company's argument.
An Apple representative declined to comment.
The global legal war between Apple and Samsung reached a crucial point in August when a jury in northern California found Samsung had improperly violated patented technology in the iPhone and iPad. They awarded Apple $1.05 billion in damages, and U.S. District Judge Lucy Koh could impose permanent sales bans on Samsung products.
Samsung filed a motion for a new trial last month, but its allegations of juror misconduct were hidden from public view. Koh rejected Samsung's request to keep that argument under seal, and Samsung on Tuesday filed an unredacted version.
During jury selection, Velvin Hogan - who eventually became the foreman - disclosed one lawsuit in which he had been involved, but failed to discuss two others, according to Samsung.
One of those cases concerned his former employer, the hard drive maker Seagate, Samsung said.
"Samsung has a substantial strategic relationship with Seagate," the company said in the court filing, "which culminated last year in the publicized sale of a division to Seagate in a deal worth $1.375 billion, making Samsung the single largest direct shareholder of Seagate."
Samsung added: "Mr. Hogan's failure to disclose the Seagate suit raises issues of bias that Samsung should have been allowed to explore in questioning."
Hogan did disclose he had worked for Seagate during voir dire. In an interview with Reuters last week, Hogan acknowledged the litigation with Seagate - now twenty years old - and said he had not been asked to list every lawsuit in which he had ever been involved.
Hogan said he didn't fault Samsung for attempting its argument. "They've got a job to do and I don't hold that against them," he said.
A hearing on a range of issues, including the juror allegations, is set for December. In the meantime, Koh dissolved a pretrial sales injunction against Samsung's Galaxy Tab 10.1 this week, and Samsung added the iPhone 5 to the list of Apple products it accuses of infringing its patents.
The case in U.S. District Court, Northern District of California, is Apple Inc v. Samsung Electronics Co Ltd et al, No. 11-1846.
(Reporting by Dan Levine; Editing by Gary Hill)

Support HuffPost
The Stakes Have Never Been Higher
Related
Before You Go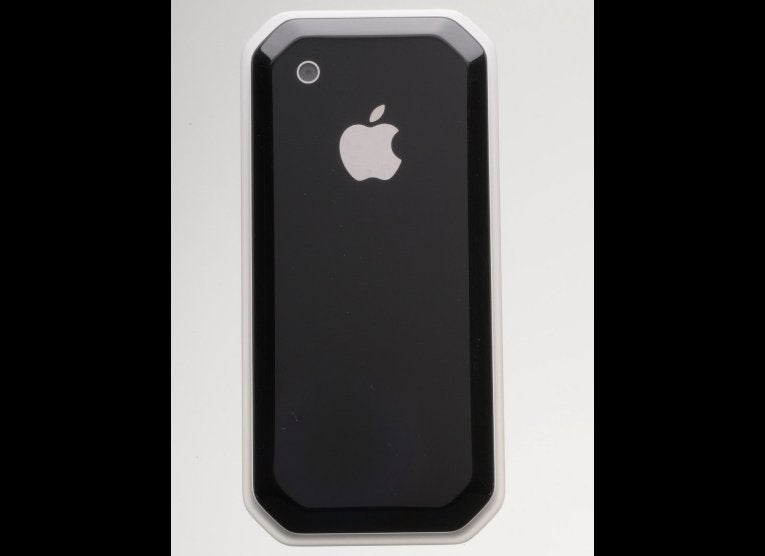 The Lost iProducts: Apple's Prototypes
Popular in the Community