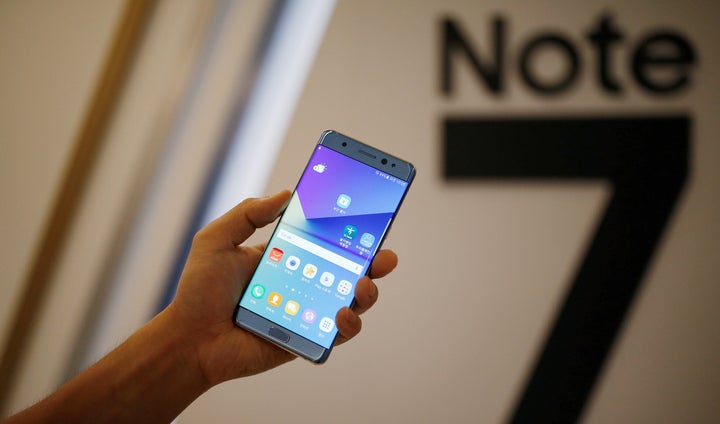 Samsung will disable the fire-plagued devices in an update later this month, the company revealed on Friday.
More than 93 percent of all Galaxy Note7s have been returned so far. In a bid to reclaim the remaining 7 percent, "a software update will be released starting on December 19th that will prevent U.S. Galaxy Note7 devices from charging, and will eliminate their ability to work as mobile devices," Samsung said.
The South Korean electronics manufacturer ceased producing the smartphones entirely in September, following reports that the devices were spontaneously catching fire.
A program to swap early-production Note7s with replacement models was a failure: At least one "fixed" phone also caught fire.
In a high-profile incident, one of the replacement models ignited aboard a Southwest Airlines flight after the owner had powered the phone down. The fire started while the plane was still on the tarmac, and no one was injured.
While Samsung hasn't elaborated much on the cause of the fires beyond blaming a "tiny error" in the battery manufacturing process, a report by Instrumental, a tech manufacturer, attributed it to the "aggressive" battery design itself. See more on that report in the video below:
At least one major U.S. carrier says it will not follow through with Samsung's update, however. Verizon said Friday it "will not be taking part in this update because of the added risk this could pose to Galaxy Note7 users that do not have another device to switch to."
The telecommunications giant, which owns The Huffington Post's parent company, AOL, expressed concern that the update would disable phones "in the heart of the holiday travel season."
"We do not want to make it impossible to contact family, first responders or medical professionals in an emergency situation," the company said.
Related
Popular in the Community