 SEOUL (Reuters) - Samsung Electronics Co plans to keep the bulk of its manufacturing inhouse but reiterated a pledge to improve working conditions at its suppliers after admitting excessive overtime and fines for employees in China, a senior executive said on Friday.
New York-based China Labor Watch (CLW) said employees at one of Samsung's suppliers sometimes worked up to 16 hours a day, with only one day's rest a month.
That prompted an investigation in September by Samsung of its suppliers in China.
"There was common use of a system of penalties (at our suppliers in China) for being late or producing faulty products, which is improper practice under global standards but somewhat okay under local regulations," said Mok Jangkyun, who led the team of over 100 auditors to inspect Samsung's 105 suppliers in China.
"We're working with them to change these practices and introduce a better work environment," Mok, vice president of human resources, told Reuters in an interview.
"There were indeed some cases of excessive overtime work. When workers have to work weekends, for example, due to a temporary spike in orders, overtime work reached 32 hours a week or 100 hours a month," he said.
"We've recommended they hire more workers, introduce automation and improve production processes to fix this. We are also working on guidelines to gradually reduce overtime work hours."
Samsung produces more than 40 percent of its goods in China including its popular Galaxy S smartphones, home appliances and chips. But most of that is in its own plants, with outsourcing accounting for less than 10 percent of total production.
A number of foreign companies have been accused in recent years of improper work practices in China, seen as a cheap source of labor.
Many multinational brands have contracts with firms using Chinese labor including Apple Inc, Dell Inc, Hewlett-Packard, Amazon.com Inc, Google's Motorola Mobility, Nokia Oyj, and Sony Corp.
Samsung defended its in-house manufacturing strategy even though it tends to be more expensive than outsourcing, calling it a main strength of the company.
"Multinationals are increasingly opting for outsourcing for various reasons. But at Samsung, out of over 200,000 staff worldwide, more than half are manufacturing jobs, which indicates we are very much a manufacturing-driven company and it is where our core strength is," Mok said.
"Samsung manufactures more than 90 percent of our products internally and only relies on contractors for peripheral products such as components, feature phones and handset cases."
He said it allows the company to adapt quickly to changing market conditions.
As an example, Mok cited Samsung's smartphone plants in South Korea, China and Vietnam as giving it the flexibility to adjust output of its Galaxy S, depending on demand or production problems at one factory. By contrast, main rival Apple depends heavily on contractors.
Apple warned last month that its industry-leading margins would shrink this quarter as new products have become more expensive to build and as it is having trouble meeting robust demand for the iPhone 5.
Chairman Terry Gou of Taiwan's Foxconn Technology Group, Apple's main contract manufacturer, said earlier this month the company was falling short of meeting demand for the phone.
"Manufacturing is the backbone of Samsung's growth and we put very much emphasis on improving manufacturing competitiveness, as this is how we've become the leader in chips and displays," Mok said.
(Reporting by Miyoung Kim, Editing by Jonathan Thatcher)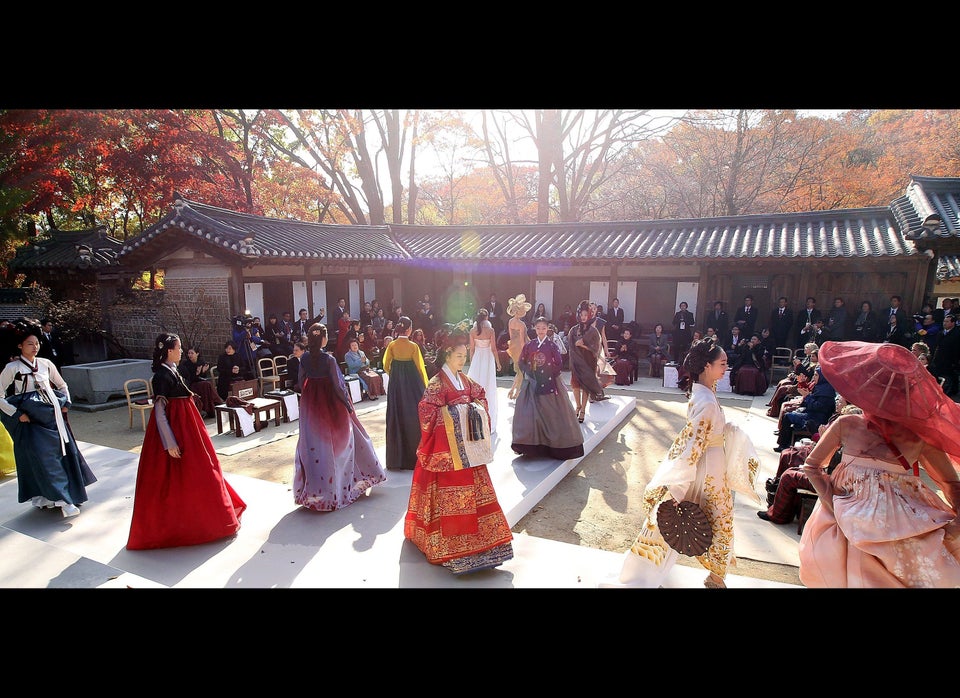 5 Countries With Better Internet Service Than America
Popular in the Community