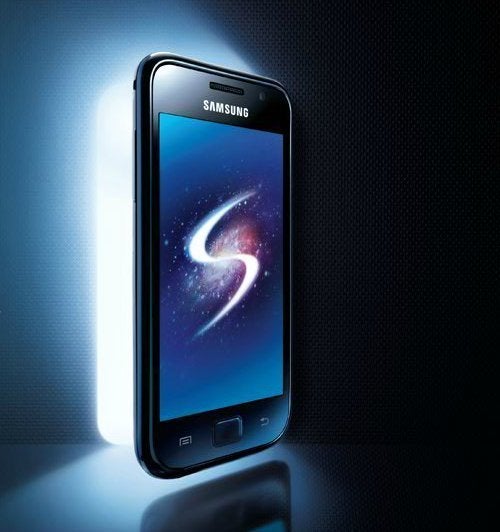 The prospects of the Samsung Galaxy S getting Android Ice Cream Sandwich are quickly melting away.
According to Samsung representatives who spoke with both The Next Web and ComputerWorld, the company will not be updating Galaxy S smartphones to Ice Cream Sandwich but has not explicitly ruled out bringing some ICS features to the Galaxy S; neither report specified what those features might be.
A full update to Android 4.0 Ice Cream Sandwich for the Galaxy Tab (7-inch) and Galaxy S is not practicable due to hardware limitations. Samsung remains committed to providing the best possible mobile experience to all existing and new customers.

It's disappointing news for owners of the Galaxy S, which was released in June 2010 and sold over 10 million units worldwide in its first six months in stores. Samsung officials have pointed to the impossibility of fitting both Ice Cream Sandwich and TouchWiz, Samsung's special touch interface for Android, on the Galaxy S.
When it was first announced -- just before Christmas -- that the Galaxy S would not be one of the Samsung smartphones receiving the Ice Cream Sandwich update (because of the phone's hardware limitations), there was public outcry from the phone's owners, many of them pointing out that the 1GHz Cortex A8 processor was the same as that of the Samsung Nexus S, which has already received its ICS upgrade. This reportedly caused Samsung to reconsider its position. The issue dangled there over the holidays until Tuesday evening, when the reports from TNW and CW came crashing down; though both of those articles maintained that certain features of Ice Cream Sandwich might still land on the Galaxy S and Galaxy Tab, they all but delivered the death blow to Android 4.0 on the Galaxy S.
Google's transition to Ice Cream Sandwich on its Android phones has been marked by uncertainty, as manufacturers have been slow to indicate which of its smartphones would be able to handle the massive update to the Android operating system. Though Samsung's Nexus phones and the Galaxy S II have begun to receive over-the-air updates, other handset makers are projecting months-long waits for Ice Cream Sandwich; Sony, for example, has set an ETA for ICS in March or April, while competitor LG anticipates that it will begin to roll out Ice Cream Sandwich to its phones some time between April and June. For a complete rundown of when LG, HTC, Motorola, Sony and Samsung have said Ice Cream Sandwich will arrive on their smartphones and tablets, check out this guide we put together before the New Year.
One phone that won't be getting Ice Cream Sandwich? The Samsung Galaxy S. If Samsung changes its mind (again), we'll be sure to let you know.

Calling all HuffPost superfans!
Sign up for membership to become a founding member and help shape HuffPost's next chapter
BEFORE YOU GO