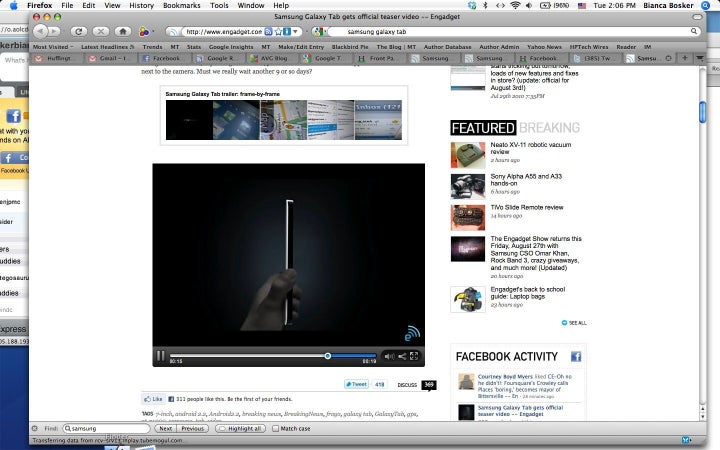 A just-released teaser video of the Samsung Galaxy Tab offers a sneak peek at what the latest iPad challenger has to offer.
According to Gizmodo, the 7-inch tablet will be unveiled September 2 at Berlin's IFA consumer electronics show.
Engadget highlights a few of the features we can expect to see: "Android 2.2 running on a 7-inch display, video calling, Swype, HD movie playback, "Flash support," GPS navigation, an e-reader, and plenty more."
Check out 9 tablets that are alternatives to the iPad here. See the official Samsung Galaxy Tab teaser below. Would you use the Samsung Galaxy Tab? Why or why not?
Related
Popular in the Community