Samsung on Thursday promised to swiftly add a new feature to its smartphones allowing owners to entirely deactivate their devices if they are stolen, San Francisco District Attorney George Gascon told The Huffington Post.
Samsung said its new feature would be available by July 1, according to Gascon, and would render its devices entirely inoperable, even if thieves take measures to prevent them from being deactivated, such as swapping SIM cards or hacking the phone's software. Samsung declined to comment.
The San Francisco prosecutor called Samsung's plan a "major feature" that may ensure its phones "have absolutely no value in the marketplace once they're stolen."
That pronouncement stood in stark contrast to the prosecutor's assessment of a similar feature announced earlier this week by Apple, whose ubiquitous iPhones are at the center of the national crime wave.
Apple's new "activation lock" requires that a password be entered before a stolen iPhone can be reactivated. A company executive presented the feature as "a really powerful theft deterrent." But Gascon said Apple's plans fall short of what is required to undermine the value of stolen devices.
"We have good reason to believe it will probably not go as far as what we're talking about," Gascon told reporters Thursday. "We want something that will completely disable the phone."
New York Attorney General Schneiderman, who has teamed with Gascon to press smartphone manufacturers for action to combat thefts, said Thursday he is giving Apple, Samsung, Google and Microsoft until the beginning of next year to develop a so-called "kill switch" that disables stolen phones, undercutting their value on what has become a global black market.
"All new products produced by the first part of 2014 should have kill switches or comparable technology installed," Schneiderman told reporters.
The attorney general declined to elaborate on what action he might take if manufacturers fail to meet his demands. "Our first choice is collaboration," he said.
The attorney general could file a lawsuit against the companies or issue subpoenas to investigate their reluctance to implement stringent antitheft measures, according to a person familiar with Schneiderman's thinking. New York has a law prohibiting deceptive trade practices. Schneiderman has expressed concern that manufacturers are not fulfilling pledges to protect consumers' safety, leaving victims to suffer injuries or deaths as a result of smartphone robberies.
Schneiderman and Gascon held a press conference Thursday to unveil a new probe on the failure of phone manufacturers to effectively deter thieves. The "Secure Our Smartphones" coalition includes attorneys general from New York, Illinois, Massachusetts, Delaware, Minnesota and Hawaii, and district attorneys and high-level police officials from eight major cities, including New York, Chicago, San Francisco, Philadelphia and Boston.
The coalition plans to investigate any "impropriety on the part of manufacturers," including whether they have not created effective anti-theft technology out of simple financial interest -- a stolen phone generates new business as crime victims buy replacements. Replacing lost or stolen cell phones costs American consumers some $30 billion per year, according to a study by the mobile security firm Lookout.
Roughly 1.6 million Americans were victims of a smartphone-related crime last year, according to Gascon. Approximately 40 percent of robberies in major cities now involve mobile devices, according to the Federal Communications Commission.
Law enforcement agencies across the country say Apple devices are the most popular target for thieves because they hold the greatest value on the black market. Once stolen, the devices are redistributed to buyers as far away as Hong Kong.
Gascon said he received "firm commitments" Thursday from smartphone manufacturers that they will "come up with a more permanent solution" to deterring thieves.
"It became very clear that the technology exists and can be developed," Gascon said. "The dialog has now shifted from whether it can be done to when."
Related
Before You Go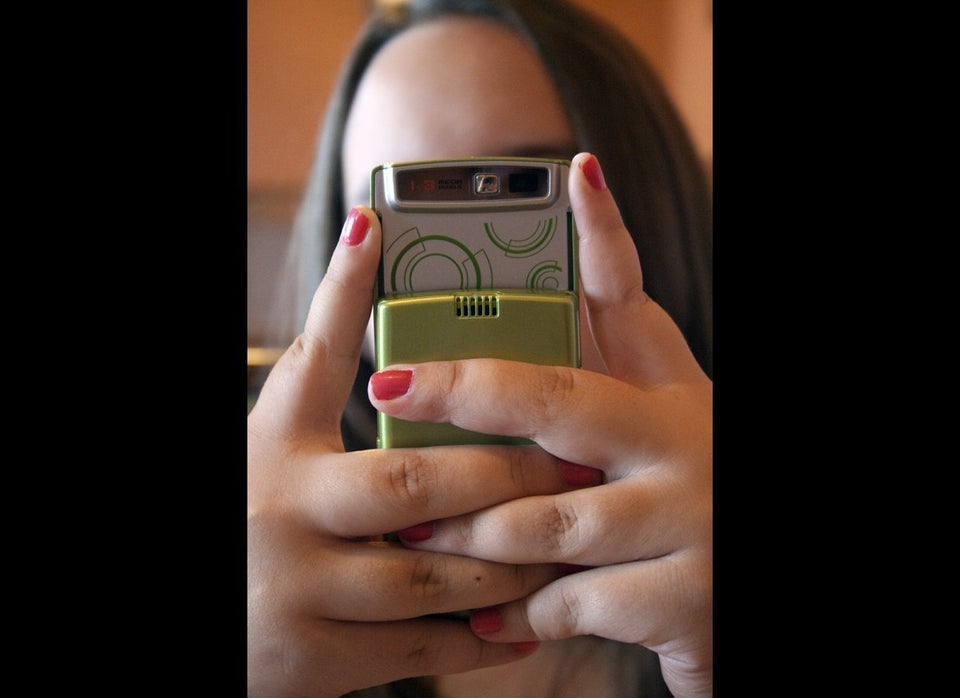 What To Do If You've Lost Your Phone
Popular in the Community