Supreme Court Justice Samuel Alito broke from the high court's usual decorum on Monday morning, rolling his eyes and shaking his head as his senior colleague, Justice Ruth Bader Ginsburg, read her dissents in two cases.
Longtime Supreme Court observer Garrett Epps called it a "mini-tantrum" and "display of rudeness."
"Alito pursed his lips, rolled his eyes to the ceiling, and shook his head 'no,'" wrote Epps in the Atlantic. "He looked for all the world like Sean Penn as Jeff Spicoli in Fast Times at Ridgemont High, signaling to the homies his contempt for Ray Walston as the bothersome history teacher, Mr. Hand."
He added that Alito's gestures "brought gasps from more than one person in the audience."
"His treatment of the 80-year-old Ginsburg, 17 years his senior and with 13 years more seniority, was a curious display of judicial temperament, or, more accurately, judicial intemperance," Milbank wrote. "Typically, justices state their differences in words -- and Alito, as it happens, had just spoken several hundred of his own from the bench. But Alito frequently supplements words with middle-school gestures."
In 2010, Alito also raised eyebrows when he shook his head and mouthed "not true" while President Barack Obama criticized the Court's Citizens United ruling during the State of the Union address.
According to Milbank, 10 days earlier, Alito also "glowered" at Justice Elena Kagan and "rolled his eyes and shook his head" while Justice Sonia Sotomayor was speaking.
On Monday morning, Ginsburg was reading dissents from the majority in two employee discrimination cases in which the Court ruled in favor of employers: Vance v. Ball State and University of Texas Southwestern Medical Center v. Nassar. The Court is due to hand down rulings on marriage equality and the constitutionality of the Voting Rights Act this week.
Correction: This story originally misstated the name of one of the Supreme Court's employment cases. The correct name is University of Texas Southwestern Medical Center v. Nassar.
Before You Go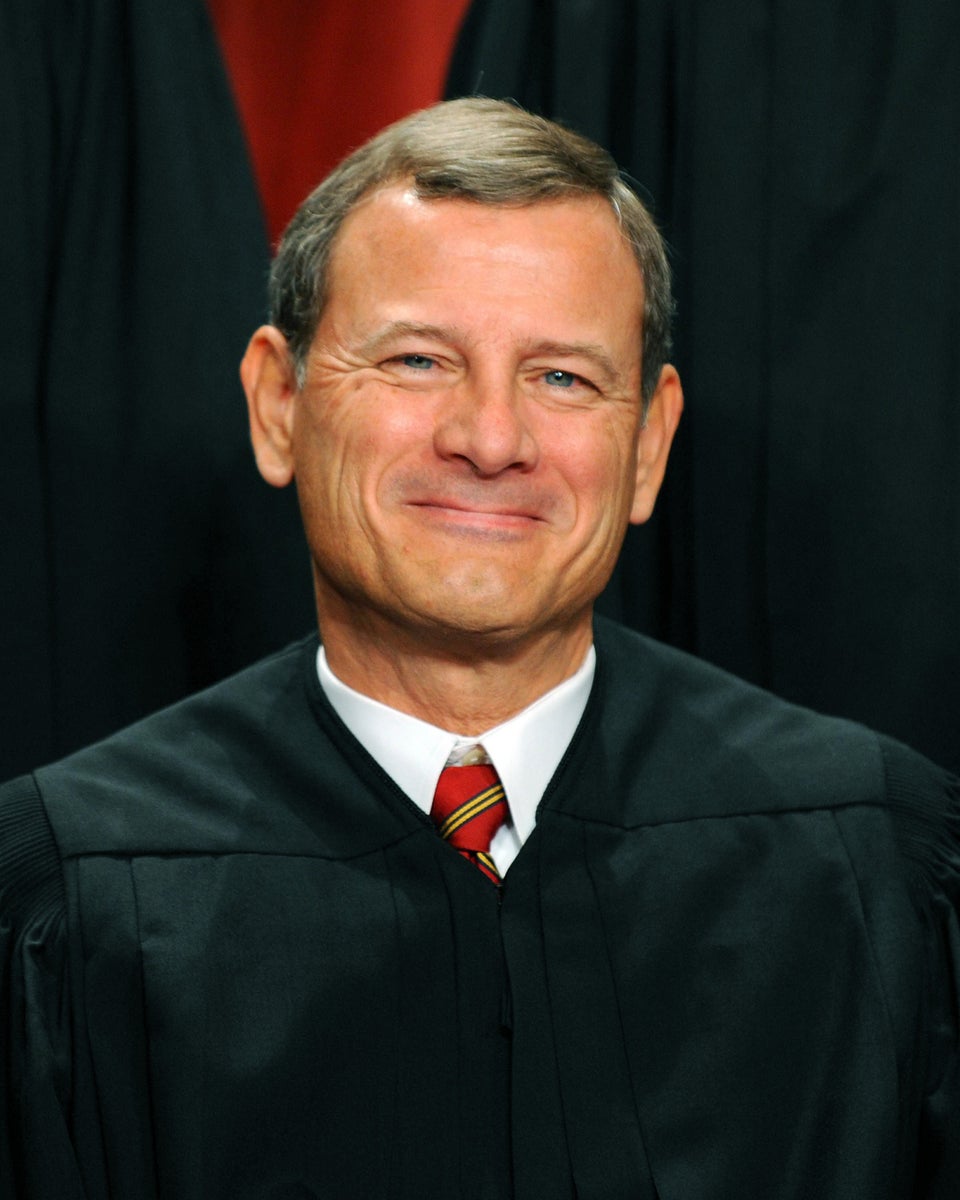 Supreme Court Justices
Popular in the Community