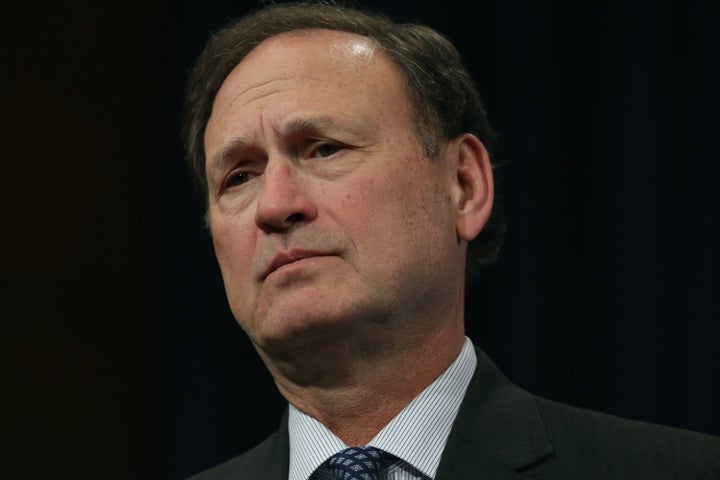 This appears to be the first public comment by a sitting justice on the brewing nomination fight since the death of Justice Antonin Scalia. Alito didn't bite when asked what kind of justice should fill the now-empty seat.
"I have enough trouble with the questions I have to decide," Alito said Tuesday, fresh from two hours of oral arguments in the morning. The Supreme Court went back to work Monday following a monthlong recess.
If the Senate continues to buckle down and refuses to even consider President Barack Obama's eventual nominee, the high court is sure to remain understaffed not only through June, when its current term ends, but possibly well into 2017 -- in the middle of the next one.
That means several high-impact cases with implications for the whole nation -- on abortion, affirmative action, immigration and public unions, among others -- are at risk of ending up in a 4-4 tie, which would result in no binding precedent.
"The Court proceeds with eight Justices," Scalia once wrote, "raising the possibility that, by reason of a tie vote, it will find itself unable to resolve the significant legal issue presented by the case."
Last week, Alito's predecessor in his seat, the retired Sandra Day O'Connor, expressly disagreed with Republican obstructionism over a Scalia replacement.
"I think we need somebody there to do the job now and let's get on with it," said O'Connor, a Ronald Reagan appointee and the first woman on the Supreme Court.
PHOTO GALLERY
Americans Say Goodbye To Supreme Court Justice Antonin Scalia
REAL LIFE. REAL NEWS. REAL VOICES.
Help us tell more of the stories that matter from voices that too often remain unheard.