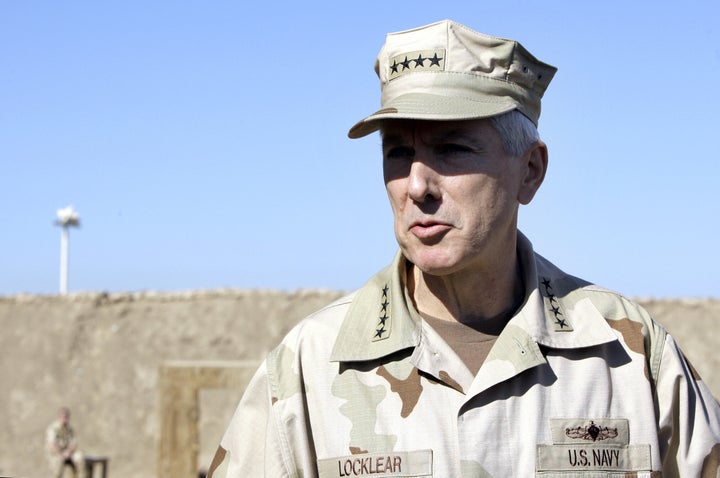 U.S. Navy Adm. Samuel J. Locklear will command Operation Odyssey Dawn, a military effort launched by the Pentagon inside Libya on Saturday, according to the American Forces Press Service.
CNN reports that Locklear will command the initiative aboard the USS Mount Whitney in the Mediterranean Sea. The ship is reportedly joining vessels from Italy, Canada, the United Kingdom and France to carry out the operation.
The U.S. military attacked Moammar Gadhafi's air defenses Saturday with strikes along the Libyan coast that were launched by Navy vessels in the Mediterranean.

A senior military official said the assault would unfold in stages and target air defense installations around Tripoli, the capital, and a coastal area south of Benghazi. That's the rebel stronghold under attack by Moammar Gadhafi's forces.

Complete details were not immediately available.

The official spoke on condition of anonymity in order to discuss sensitive military operations.
President Barack Obama addressed the new level of U.S. involvement in Libya on Saturday from Brazil.
"This is not an outcome the U.S. or any of our partners sought," he said. "We cannot stand idly by when a tyrant tells his people there will be no mercy."
The president reiterated that the U.S. would not order ground troops to Libya.
Click here for live coverage of the latest developments to unfold in Libya.
REAL LIFE. REAL NEWS. REAL VOICES.
Help us tell more of the stories that matter from voices that too often remain unheard.