In the film, Daniel Kaluuya, a Brit, plays the American boyfriend of a white woman who takes him home to meet her family. To Jackson, that discrepancy is concerning. The "Kong: Skull Island" star brought up the broader trend of using Brits to tell poignant American stories in light of the popularity of "Get Out" duringa radio interview.
"I tend to wonder, what would that movie had been with an American brother who really understands that, in a way," Jackson said about the themes of the film, penned by "Key & Peele" alum Jordan Peele. "Daniel [Kaluuya] grew up in a country where, you know, they've been interracially dating for a hundred years ... So what would a brother from America have made of that role?"
"You know, some things are universal, but everything ain't," he added. Afterward, the actorclarified his comments with Sky News, stating that he didn't intend to "slam" black British actors.
"It was just a comment about how Hollywood works in an interesting sort of way sometimes," he said.
In the radio interview, Jackson expressed his surprise over the realization that Idris Elba, who portrayed Stringer Bell on HBO's Baltimore crime drama "The Wire," was a British actor. He also brought up "Selma" actor David Oyelowo, another Brit, who was cast as Martin Luther King Jr.
"You had some brothers from America who could've been in that movie," Jackson said, who "would have had a different idea about how that works, of how King thinks, how King felt."
The trend may not have been so visible in the 2017 Oscar race, where the American Mahershala Ali was honored for his performance in "Moonlight," Viola Davis for "Fences," and a collection of performances by other black Americans were up for consideration.
Asked why he thought Hollywood seems to prefer Brits, Jackson replied with a laugh, "They're cheaper than us, for one thing. And they think they're better trained, for some reason, than we are."
"Everybody needs to work, but there's a lot of brothers that need to work, too," he concluded.
To at least one black British actor, John Boyega of "Star Wars" fame, Jackson's critique didn't sit right.
The actor tweeted his take on Hollywood casting choices Wednesday, dismissing the debate as "a stupid ass conflict we don't have time for."
Before You Go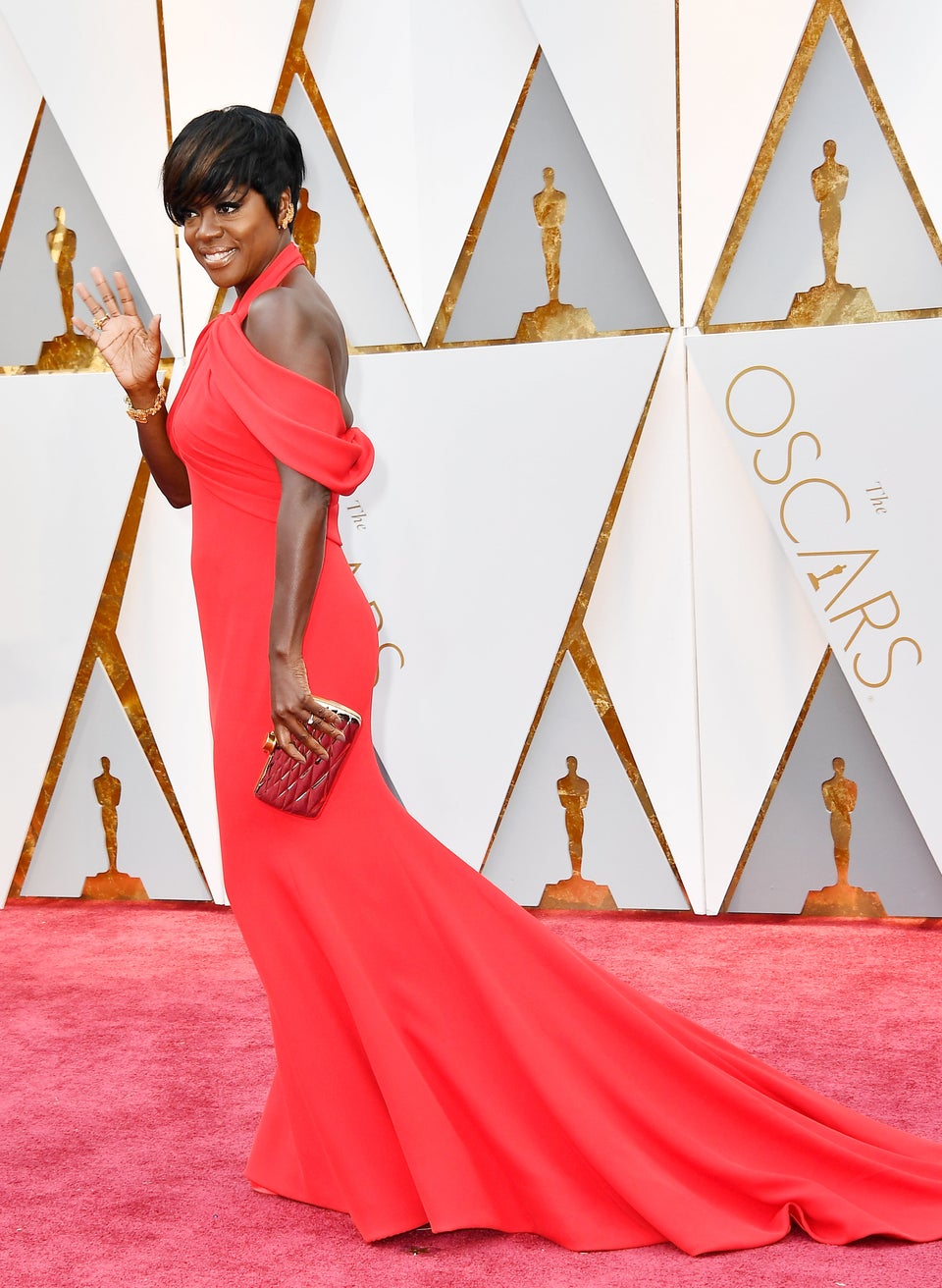 Looks From Black Stars At The Oscars Red Carpet
Popular in the Community