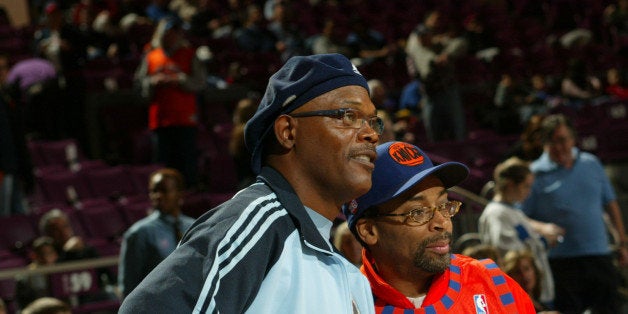 Samuel L. Jackson appeared in four movies for director Spike Lee between 1988 and 1991, but November's "Oldboy" marks the first time the duo have reunited since "Jungle Fever." In the ensuing 22 years, Jackson and Lee haven't seemed all that close (at least in public), with Jackson calling Lee out after the director took umbrage with Quentin Tarantino's 1998 film "Jackie Brown" and its use of the n-word.
"Black artists think they are the only ones allowed to use the word," Jackson told Jet Magazine at the time. "Well, that's bull. This film is a wonderful homage to Black exploitation films (of the 1970s). This is a good film. And Spike hasn't made one of those in a few years."
When Lee opposed to Tarantino's "Django Unchained" for similar reasons -- and said he wouldn't see the finished product -- Jackson said he didn't think the pair would ever discuss the film.
"I can't talk to him about something he hasn't seen," Jackson said to New Zealand's 3 News. "I probably won't have a conversation with him about it, unless he brings it up. I won't bring it up. 'Hey, why didn't you see my movie?' I don't care if he sees it or not."
"Spike's wife, Tonya, and my wife, LaTanya, have been good friends for a long time. My wife just acted in a TV film Tonya produced and wrote called 'The Watsons Go to Birmingham.' So our wives would interact often, and we would all end up going to dinner together," Jackson revealed. "Our relationship healed [from a public falling-out] over those dinners and conversations."
In fact, at one of those dinners, Lee told Jackson he was making "Oldboy," a film that Jackson watches "eight or nine times a year."
"Spike told me that, aside from the leading role, I could have any part," Jackson said. "I always wanted to be the crazy guy who runs the place where the main guy gets locked up and isolated."
PHOTO GALLERY
Celebrity News & Photos
Calling all HuffPost superfans!
Sign up for membership to become a founding member and help shape HuffPost's next chapter