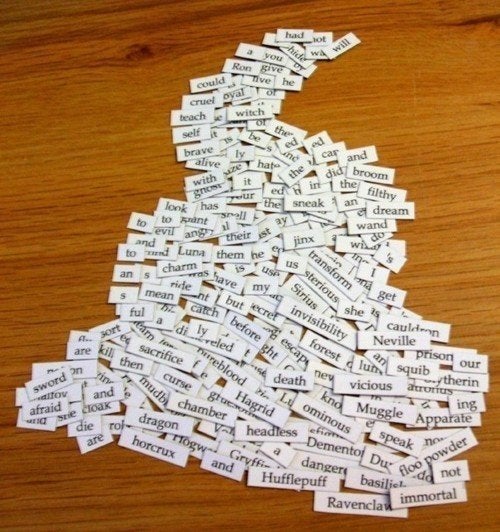 Samuel Menashe died peacefully in his sleep at the age of 85 on Monday. For most of his life, he was a solitary figure in the poetry world, living in the same Greenwich Village apartment for more than half a century. Then, in 2004, he was given the Poetry Foundation's first ever Neglected Masters Award, an event that sparked what he called a "Cinderella-esque" transformation -- at the age of 80, he was suddenly the toast of the New York literary scene.
Not that Menashe let the fame go to his head. In the flurry of interviews that followed, he seemed at peace and often on the verge of a smile -- a warm figure in his austere apartment. His voice was soft but sonorous, and measured, the voice of a man with a reverence for words and for life. Don Share, remembering his friend for Poetry magazine, wrote that Menashe "was, both on and off the podium (and this is no euphemism), a perfect gentleman: a mensch."
As a poet, Menashe was a master of concision. In a piece for WNYC's Know Your Neighbor series, he said, "the struggle is against too many words! I think the poems are too long. Even the poems which should be short could be shorter." So he worked his poems over in his mind, pressing them into gems he could recite from memory. The finished products are tight, musical, and often resonate like great haiku. Take a look at his poem "Now," which was posted by the Library of America.
There is never an end to loss, or hope
I give up the ghost for which I grope
Over and over again saying Amen
To all that does or does not happen--
The eternal event is now, not when
The full depth of meaning in Menashe's work can take some time to reveal itself. In the WNYC piece, he mentioned that he didn't have the stamina to write another novel, comparing it to "getting on the Queen Elizabeth for five days or six." It seemed an odd metaphor until I learned elsewhere that he'd crossed the Atlantic on that very ship, packed with 20,000 American troops, in a dangerous dash to avoid German U-boats. It was, it turned out, a more than fitting metaphor for a novel.
Menashe told NPR that his poetry first sprung up out of his prose writing about his experience as a soldier in World War II. And it was not an easy service. The New York Times noted, "In a single day during the Battle of the Bulge, all but 29 members of his company of 190 men were either killed, wounded or taken prisoner." Menashe said that the war taught him to live in the moment. As he put it, "I lived in the day. For the first few years after the war, each day was the last day. And then it changed. Each day was the only day." It's clear from his poetry that he learned to find a sort of holiness in everything. It's a gift he left for the rest of us.
REAL LIFE. REAL NEWS. REAL VOICES.
Help us tell more of the stories that matter from voices that too often remain unheard.