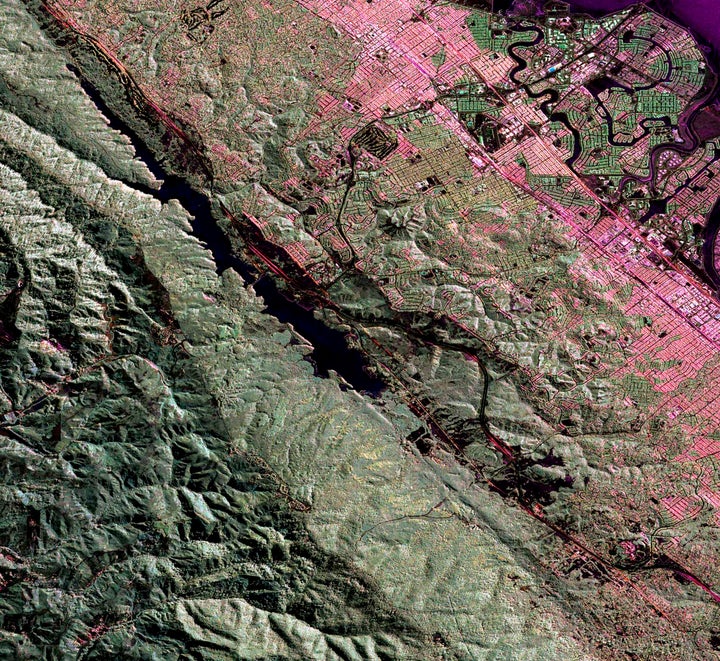 When the fault line starts rockin'... run for the hills!
New observations confirm that the San Andreas Fault System, the massive tectonic boundary underneath much of California, is showing definite signs of movement, according to a post at the University of Hawaii's website.
In data collected from the EarthScope Plate Boundary Observatory, a series of hundreds of measuring stations scattered throughout Alaska and the American West, researchers have found evidence of 125-mile-wide "lobes" of uplift and subsidence -- that is, plates of land moving over and under one another.
Computer models that simulate the San Andreas Fault System have predicted this sort of crustal movement before. This new analysis is significant because it's showing motion that wasn't physically identified until now.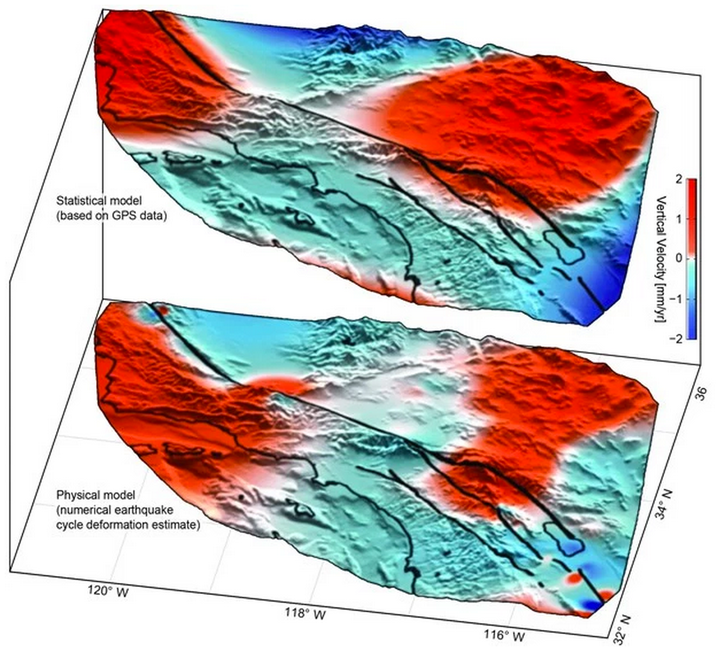 "While the San Andreas GPS data has been publicly available for more than a decade, the vertical component of the measurements had largely been ignored in tectonic investigations because of difficulties in interpreting the noisy data," said lead author Samuel Howell, a researcher at the University of Hawaii at Manoa.
"Using this technique," Howell said, "we were able to break down the noisy signals to isolate a simple vertical motion pattern that curiously straddled the San Andreas fault."
That sort of earthquake would mean mass devastation.
What's more, the San Andreas Fault is connected to another incredibly dangerous fault line, the Cascadia subduction zone.
"If the entire zone gives way at once, an event that seismologists call a full-margin rupture, the magnitude will be somewhere between 8.7 and 9.2," the journalist Kathryn Schulz wrote in a Pulitzer Prize-winning New Yorker article last year. "That's the very big one."
If all goes well, the new findings on the San Andreas Fault will let scientists use smaller lobes of vertical motion to predict more significant ruptures, as indicated in the journal Nature Geosciences.
Unconvinced this could mean disaster to come? Well, you could be making a seismic mistake. Be careful out there.
Support HuffPost
The Stakes Have Never Been Higher
Related
Before You Go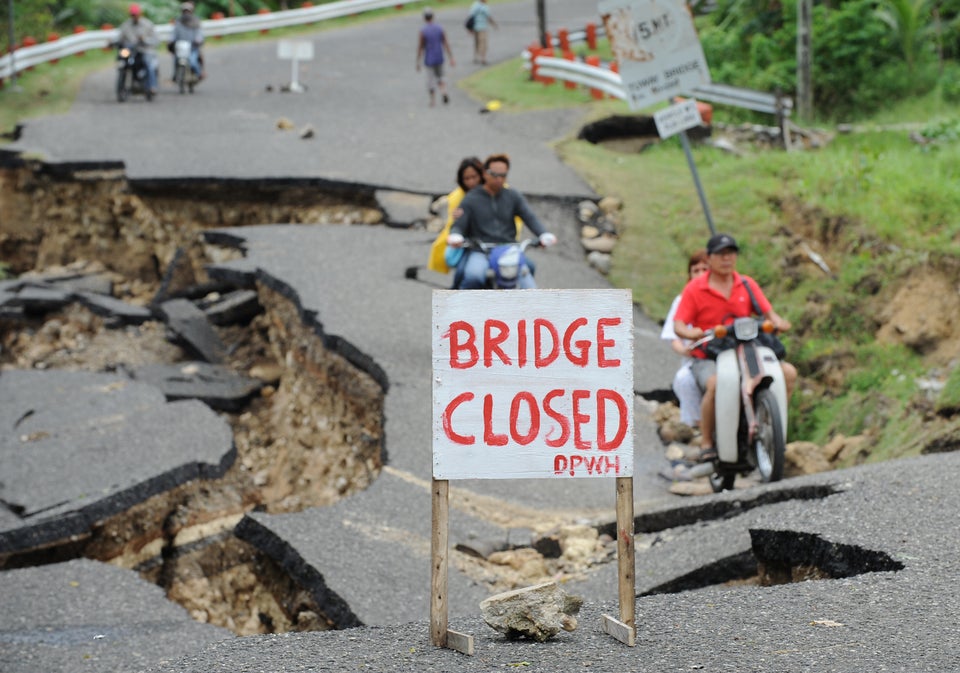 Devastating Earthquake Photos
Popular in the Community