These days, whenever someone mentions they're visiting Texas, there's one city that comes to mind: Austin. As the state's capital, Austin is definitely an epicenter for culture (hello SXSW), history and amazing, delicious, wonderful food.
Although Austin seems like the place to be, there's a different Texas city piquing our interest: San Antonio.
Before you ask, the answer is yes, there's more to San Antonio than the Alamo. But hey -- the Alamo is a pretty cool spot to explore. It's just not the only place that should draw you to the city.
You might even want to consider San Antonio the antidote to your last-minute Spring Break troubles. According to Fordor's, one of the best times to vacation in San Antonio is during April, when it's not unbearably hot.
So, if you're venturing through the Southwest, it might be time to ditch Austin and visit San Antonio. Here's why.
1. You can stay in super chic hotels and apartments.
One of the great things about sleeping in San Antonio is that you can get a great combination of chic comfort and history. If you're going the traditional route with a hotel, you have a variety of delightful options that will probably become attractions themselves.
For example, Hotel Emma (a former brewhouse) will give you a swoon-worthy experience with its rustic touches infused with modern luxury.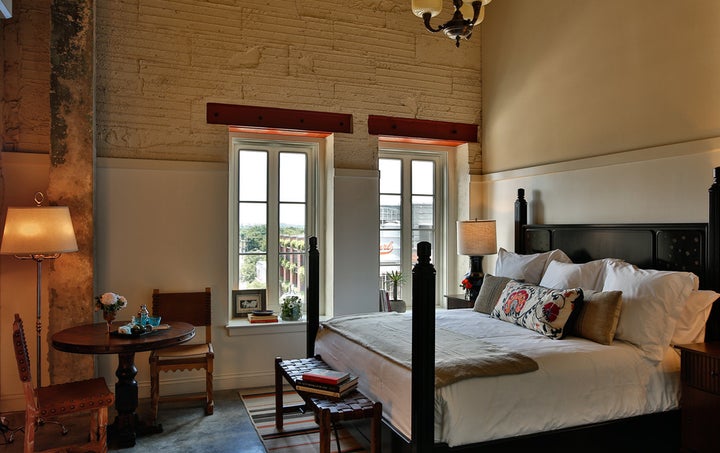 Or if you want to be close to the River Walk (more on that later), book a room at Hotel Valencia Riverwalk, which boasts in-room spa services and the great restaurant, Citrus.
Or you could Airbnb a place. According to the company's San Antonio listings, you can bunk in a literal tree house, because who doesn't want to tap into their childhood nostalgia?
2. The food is seriously great.
There's lots to eat in the Alamo City -- but if there's one thing to add to your SA bucket list, it's trying the Mexican food. While there are plenty of places to choose from, there are three specific spots that has the Internet raving.
First, there's Pollos Asados Los Norteños, which, if you haven't already guessed, boasts amazing chicken. One reviewer on Yelp even says, "HOLY SH*T the chicken was SOOOOOO GOOOOOOD, better than you can even comprehend from these reviews." We believe her.
3. You can get adventurous without going outside.
Sometimes you have to get out of the heat. So, why not indulge in some good ol' air-conditioned fun?
If the kids are in tow, get lost in the mesmerizing Amazing Mirror Maze, which will give your trip a 4-D jolt.
Oh, and if you want to catch a flick, go to any of the Alamo Drafthouse Cinemas and enjoy the show with bottomless popcorn.
4. But, there's stuff for the outdoorsy folks, too!
The obvious choice is to embark on the River Walk, which is a pedestrian hotspot that spans along the San Antonio River. Check out local shops and restaurants to get a feel for the city's flair.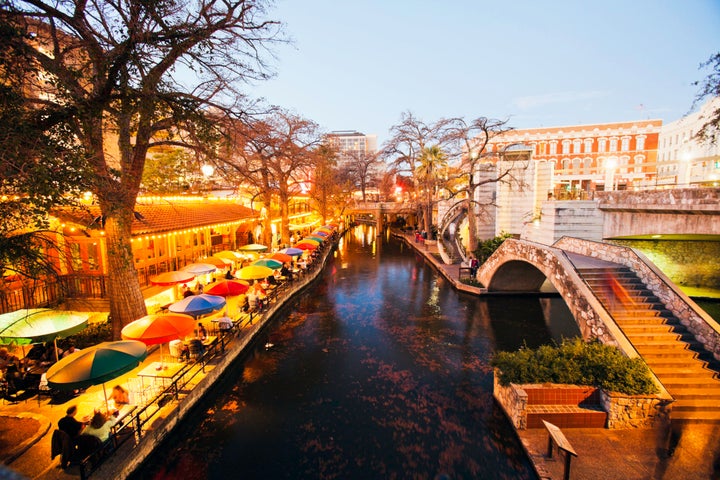 Another outdoor space to explore is the Westcreek Trail, where you can ride on horses and perhaps feel like a real Texan.
5. Oh, and back to that historical significance.
The Alamo is small but has a rich, rich history that stems from 1836 Battle of The Alamo.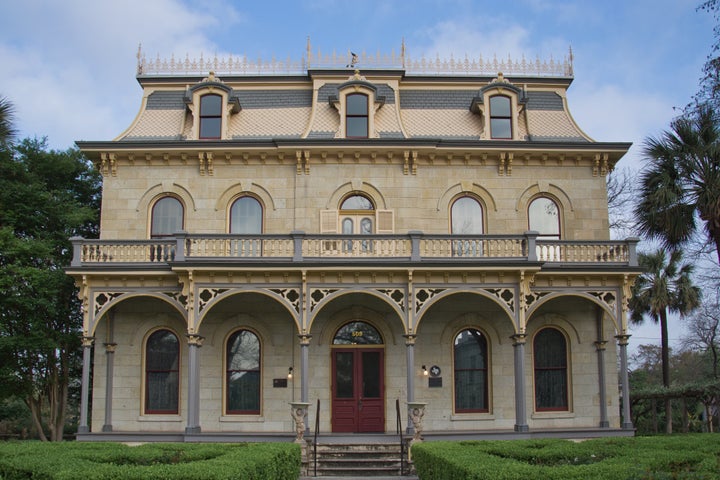 While the landmark should definitely be on your list, explore other historical parts of town, like the King William Historic District or the stunning San Fernando de Bexar Cathedral, which was built in the mid-1700s.
Convinced to getaway in San Antonio? Let us know where you're going this spring.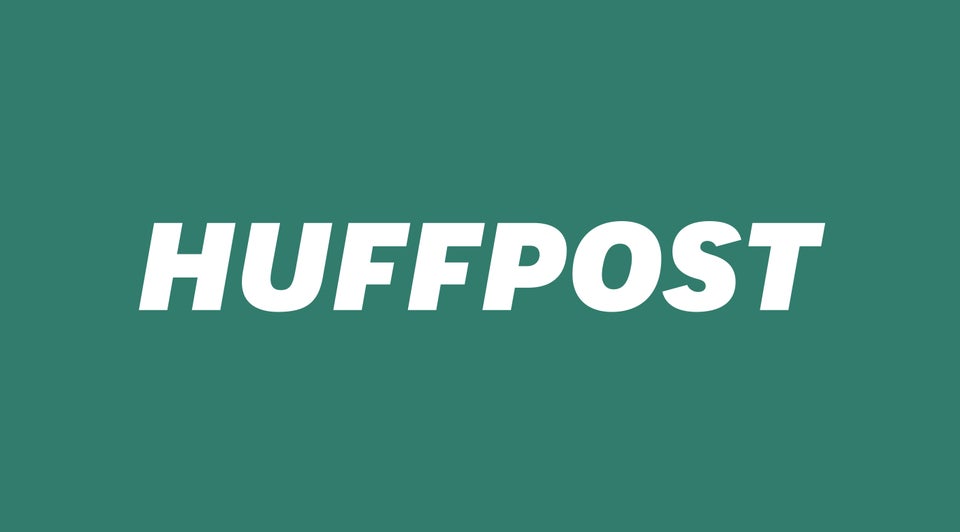 US Cities To Visit If You Love Food