The mayor of San Antonio claims one of the deepest causes of poverty is the lack of a relationship with God.
Speaking at a candidates' forum early this month, Mayor Ivy Taylor was asked what she thought were the "deepest systemic causes of generational poverty" in the city. In a video posted online by NOWCastSA, she said:
"Since you're with the Christian Coalition, I'll go ahead and put it out there that to me, it's broken people. People not being in a relationship with their creator and therefore not being in a good relationship with their families and their communities and not being productive members of society."
Taylor said that's "not something I work on" as mayor, apparently referring to the religious elements of her answer, but added that from a policy angle she attempted to solve the issue through education. Taylor also mentioned addressing teen pregnancies.
Her comments on the issue are at 1:07:45 in the video above.
Her opponent, councilman Ron Nirenberg, did not bring religion into his answer.
Later in the forum, Taylor expanded upon her religious views.
"I am a born again Christian, a believer in Jesus Christ," she said. "I draw very heavily on that as far as the strength to do this job."
Despite denigrating atheists, Taylor said there were "people of many faiths" living in San Antonio and that diversity was a strength in the city.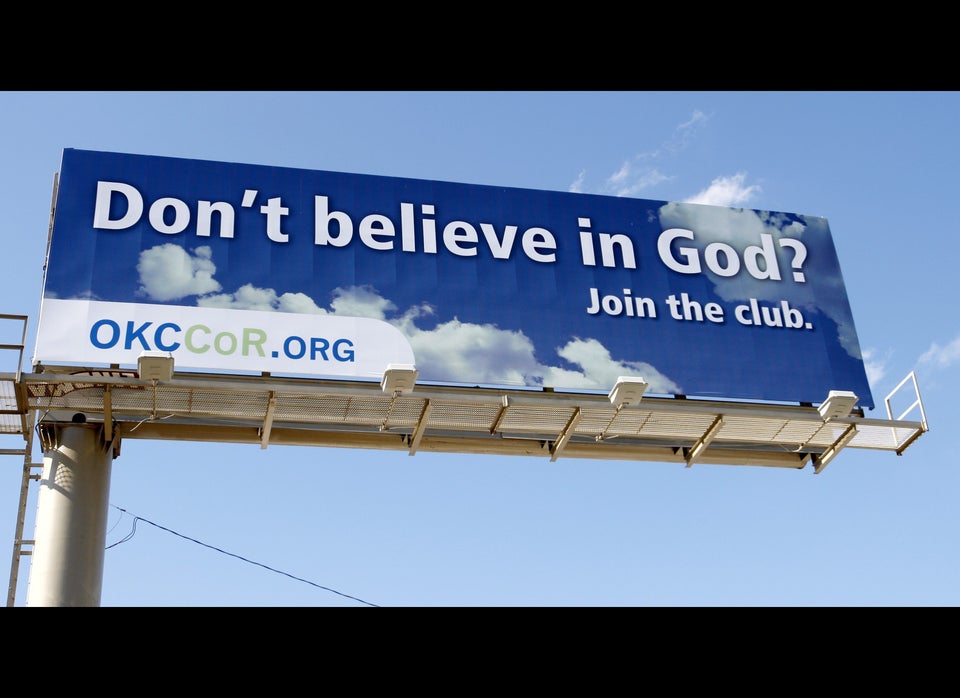 Atheist Billboards
Popular in the Community