A video posted on social media Sunday shows at least three San Antonio police officers forcibly detaining a 14-year-old black girl. In the footage shot by a bystander, one officer appears to punch her in the face.
"It looks like the officer punched the girl with a closed fist," said Artessia "Tess" House, one of the girl's lawyers.
Warning: Video contains graphic images.
The girl, whose name HuffPost is withholding because she is a minor, was attending a quinceanera on the night of May 20. During the party, two adult male attendees got into an altercation indoors with one accusing the other of becoming "inappropriate with the juveniles," according to a preliminary police report provided by the San Antonio Police Department.
The facility where the celebration was being held then kicked the entire party out, House said. The police were called, as the fighting continued outside. The girl, who had not been involved in the initial altercation, was arrested and charged with assaulting a public servant.
What happened between the girl and the officer she is accused of assaulting is unclear. But House said witnesses are claiming that the girl did not hit the officer.
House also said that the girl did not receive medical attention on the scene. She did see a doctor at the Bexar County Juvenile Detention Center, but the lawyer said she was not given an ice pack when she requested one.
The girl was held at the juvenile detention center from the time of her arrest on Saturday night until Monday afternoon. House said she expects the charges will also be dropped since the prosecutor agreed that the girl should be released from holding.
While the video shows only the alleged assault on the girl, House said the girl's mother was choked by one of the officers as well. The mother was not arrested or charged with any wrongdoing.
Police Chief William McManus issued a statement on Monday night: "Per SAPD policy, the events leading up to the arrest of the juvenile for assaulting a public official is being investigated to ensure compliance with Department policies."
None of the other officers intervened on behalf of the mother or the child, according to House.
The accused officer "lacked the temperament and the restraint when it came to dealing with this child to the point where he became an aggressor," House said. "When we talk about use of force, the force has to be proportional. … That force does not seem that it would be proportional ― even if the child did hit him."
"Because she is a 14-year-old minor, she needs to be treated as a 14-year-old minor ― not as an adult," the lawyer added.
House threatened to file a civil rights action in federal court if the department provides a "lame duck response" to the officer's alleged misconduct.
"There was nothing that merited that use of force," said House. "There's really no excuse."
Before You Go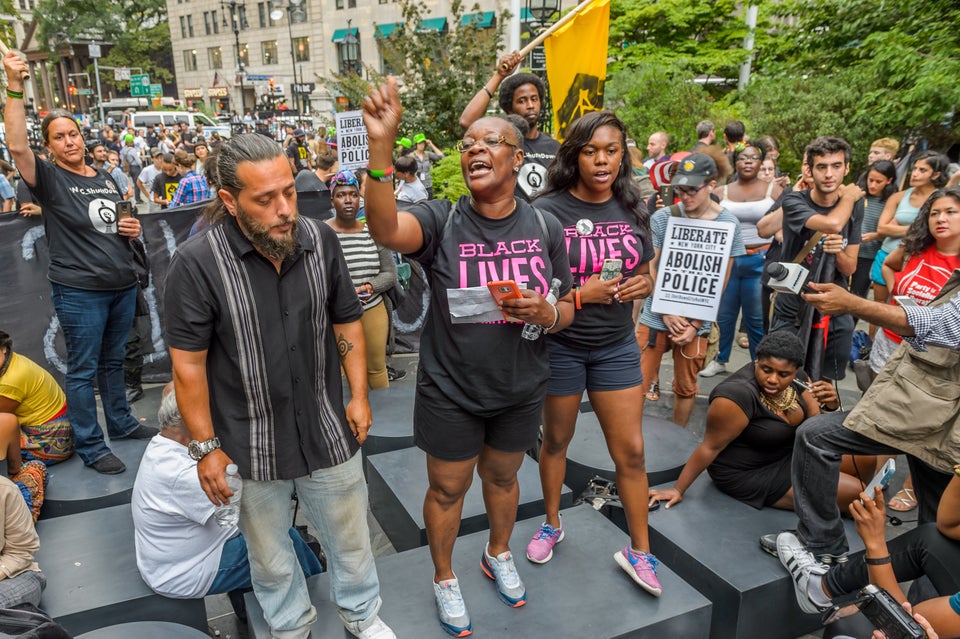 6 Times Black TV Shows Tackled Racial Profiling and Police Brutality
Popular in the Community