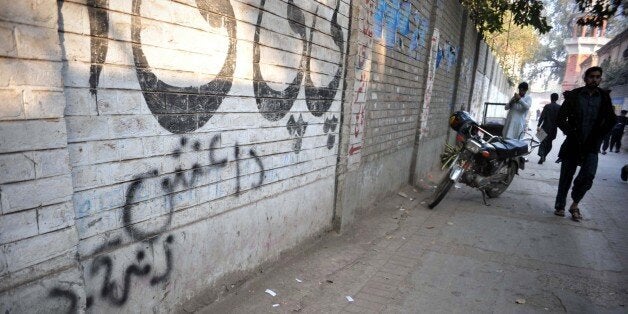 In his address to the nation on "Keeping the American People Safe" on December 6, President Obama set out a four-point strategy for defeating the terrorist group ISIL. This was a reiteration of approaches that the President and senior members of his administration have been laying out for several months.
Buried in the third pillar of the strategy the President said: "We are cooperating with Muslim-majority countries -- and with our Muslim communities here at home - - to counter the vicious ideology that ISIL promotes online." Countering ISIL propaganda is an important objective, but it is often hard to define. Other than pointing out that ISIL are brutal, evil and misguided, and persuading influential Muslim religious leaders to take up that message, what else can the U.S. government do?
Press reporting on Tashfeen Malik, one of the San Bernadino killers, points to one preventive measure that the United States government should adopt much more vigorously. Malik, who was brought up in Saudi Arabia, received her higher education in Pakistan at Bahauddin Zakariya University in Multan.
Multan has developed a reputation as a hotbed of Islamic extremism in Pakistan and the university is associated with an infamous case of alleged blasphemy, which resulted in the murder of prominent human rights lawyer Rashid Rehman in May 2014. Violent extremists targeted Rehman because he had agreed to represent Junaid Hafeez, a poet and instructor at the university accused without evidence of having insulted the Prophet Mohammed.
Incidents of violence related to unsubstantiated accusations of blasphemy are all too common in Pakistan. Dozens of defendants as well as their lawyers and even judges and senior government officials have been victims of mob violence or targets for killing by Islamic extremists in recent years.
A mentality that promotes punishing perceived religious difference with killing typifies the violent intolerance of ISIL's ideology. It should come as no surprise that young people who spend their time in educational institutions where such attitudes prevail are susceptible to radicalization and, in extreme cases, may themselves carry out acts of violence.
There is more that the Pakistani authorities should be doing to push back against this pernicious extremist ideology. It could start by repealing its vague and repressive blasphemy laws that are exploited by extreme Islamist political parties, and which validate the hateful ideologies of terrorists in Pakistan and elsewhere -- including, it would seem, the United States.
In the name of national security, the U.S. government should renew efforts to persuade governments in Muslim majority countries -- including Pakistan, Egypt, Indonesia and Saudi Arabia -- to repeal blasphemy laws, which restrict freedom of religion and freedom of expression and which strengthen the ideologies of violent extremists, like ISIL. The U.S. government should track blasphemy cases closely and should encourage religious and political leaders in places where such cases arise to speak out in favor of tolerance and to denounce any and all incitement to violence associated with these allegations.
It is too late to save Tashfeen Malik and her victims from the murderous ideology that apparently persuaded her to kill in the name of ISIL. However, there are millions of young people around the world susceptible to calls by religious extremists to kill alleged blasphemers. They might be rescued, and countless terrorist atrocities prevented, if religious and political leaders have the will and courage to speak out in defense of tolerance and mutual respect.
Related
Popular in the Community