The two assault-style rifles that the attackers used to carry out a shooting massacre in San Bernardino on Wednesday were legally purchased in California due to a technical loophole in the state's assault weapons ban.
Meredith Davis, a spokeswoman for the Bureau of Alcohol, Tobacco, Firearms and Explosives (ATF), confirmed to The Huffington Post that the two long guns were bought legally in the state, but declined to identify the dealer who sold the weapons or the person who purchased them. Davis said that law enforcement is still investigating how the shooters, Syed Rizwan Farook and Tashfeen Malik, acquired the rifles, since someone else purchased them.
The Smith & Wesson M&P15 that Farook wielded and Malik's DPMS A-15 were both legal in California despite the state's tough assault weapons ban because they had button mechanisms to release their ammunition magazines. An exception known as the "bullet button loophole" allows rifles that would ordinarily be prohibited to be manufactured and sold if they have the button-release feature, since their magazines are then considered fixed rather than detachable.
The loophole has spawned a cottage industry for gun makers in California, some of whom specialize in specially manufacturing assault-style rifles to comply with state law.
Farook and Malik illegally tampered with the rifles to make their rampage even deadlier, according to Davis. The Smith & Wesson M&P15 had been altered in a failed attempt to make it function like an automatic weapon, she said, while the DPMS A-15 was modified to accommodate 30-round magazines.
The ATF told Reuters that the .223-caliber rifles had the power to penetrate ballistic vests and walls.
That the killers took advantage of the bullet button loophole is likely to raise new questions about the exception. A bill that would have closed the loophole was voted down last year in the California State Assembly's Appropriations Committee.
"I am certain California will re-examine that law in the near future. I'd be shocked if they didn't," said Ladd Everitt, communications director of the Coalition to Stop Gun Violence. "But this also proves you are not going to come up with a law that stops every single one of these."
The San Francisco-based Law Center to Prevent Gun Violence has lobbied for laws closing the loophole in the past. Ari Freilich, a staff attorney for the group, said they would redouble their efforts in the wake of Wednesday's tragedy.
"We would hope that legislators and voters would take this tragedy and act to prevent the next one," Freilich said. "The gun manufacturers have cynically exploited a loophole. These rifles are assault weapons in all but name and every bit as dangerous. Unfortunately we saw tragic results in San Bernardino."
This story has been updated to include comment from Freilich.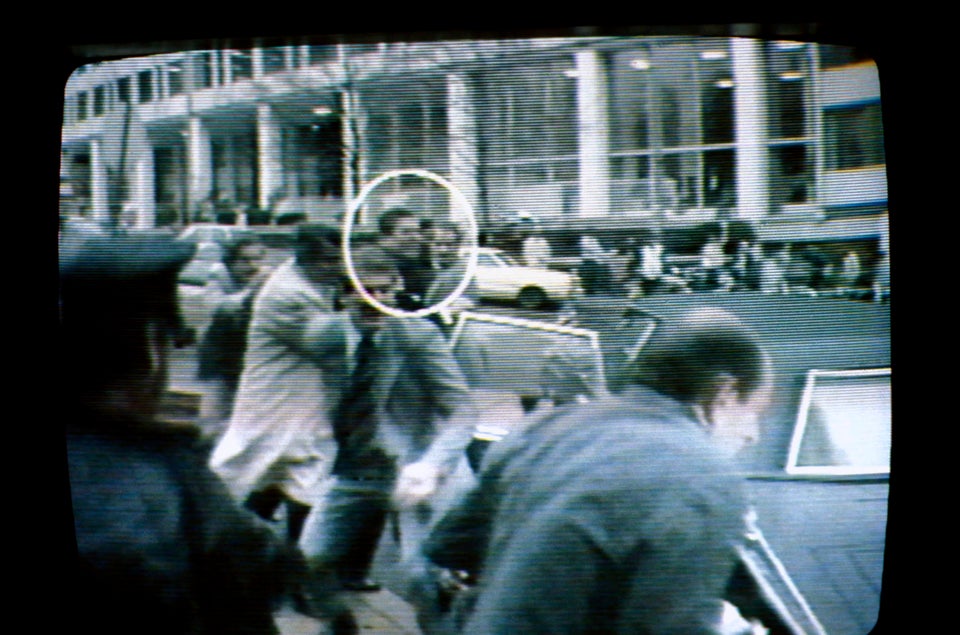 Pivotal Moments In The U.S. Gun Control Debate
Related
Popular in the Community