San Diego's city council unanimously voted Tuesday to adopt a plan to power the city entirely with renewable energy by 2035, joining cities like San Francisco, Paris and Vancouver, Canada, in setting ambitious targets for reducing greenhouse gas emissions over the next several decades.
Spearheaded by Republican Mayor Kevin Faulconer, who took office last year, San Diego's Climate Action Plan puts the city on track to halve its greenhouse gas emissions by 2035. The city is the largest in the U.S. to adopt a 100 percent renewable energy plan. The blueprint also goes beyond California's statewide goal of 50 percent clean energy in the next 15 years.
"Today San Diego took a landmark step toward securing a greener and more prosperous future," Faulconer said in a statement. "We've done something remarkable, bringing business and environmental interests together in a bipartisan manner to support a cleaner community and a stronger economy. We've struck the right balance with this plan, and San Diegans can look forward to more clean technology, renewable energy and economic growth."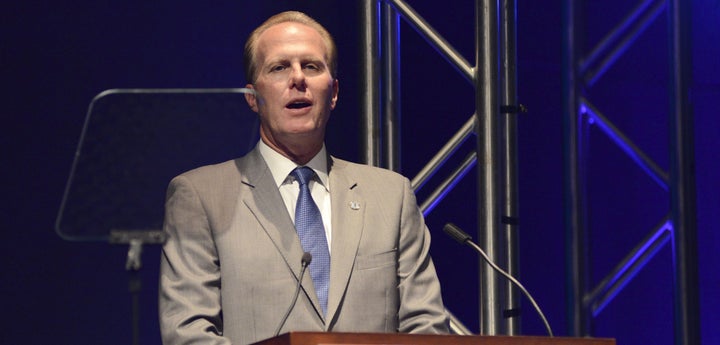 The climate plan outlines specific steps the city and its residents will take over the next two decades to slash emissions. Those actions include installing electric car charging stations, imploring residents to use public transit, bolstering the city's recycling and composting efforts, enforcing requirements that city buildings be energy-efficient and shifting the city to solar, wind and water power sources.
"It's important and I know we can achieve those goals," Faulconer told KPBS in March. "I know it won't be easy, but at the same time when we look at the world class leadership we're doing already on solar, energy just as one example here in San Diego, we can build upon that."
The plan has earned praise from environmental advocates, including the Sierra Club.
"100% clean energy is the new standard for climate leadership, and we're thrilled to see San Diego stepping up in a major way," Sierra Club executive director Michael Brune said in a statement. "Local leaders know that going all-in on clean energy will create jobs, boost their economies, and protect clean air, water and our climate."
San Diego's vote comes on the heels of the United Nations' climate talks in Paris, where global leaders agreed to set a cap on global warming levels. That agreement has earned mixed reviews from environmental groups, some of which criticized the deal for not going far enough.
"This agreement won't save the planet, not even close," Bill McKibben, co-founder of the climate advocacy group 350.org, told The Huffington Post last week. "But it's possible that it saves the chance of saving the planet -- if movements push even harder from here on out."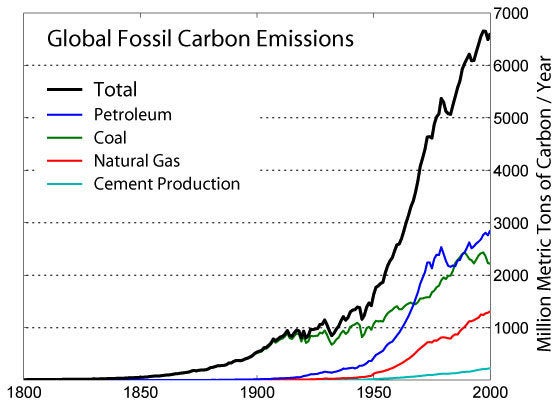 How Scientists Know Climate Change Is Happening
Popular in the Community